Waves Nx Germano Studios New York: Hit factory sound on your ears
Deal
Waves has a new plug-in that's also available with a hefty discount. The Nx Germano Studios New York is a virtual mix room plug-in. With headphones on, it puts you in the control room of the studio formerly known as The Hit Factory. Mixes can be monitored in stereo or 5.1 surround with the studio's acoustics simulated.
Waves Nx Germano Studios New York
Nx Germano Studios New York is Waves' latest release in its Nx series of headphone mixing plug-ins. Using headphones, it puts the user into a simulated studio space – usually of the kind that's not meant for mere mortals. If you are interested in Waves Nx technology, you can learn more about it here.
Nx Germano puts you in the Control Room 1 at New York's Germano Studios, formerly known as The Hit Factory. Artists like David Bowie, Stevie Wonder, Rihanna and Travis Scott produced their hits here. The user can choose between three pairs of monitors – the Yamaha NS10, Exigy S412G (with 18-inch subwoofers), and Germano Acoustics A2. You can also listen in stereo and 5.1.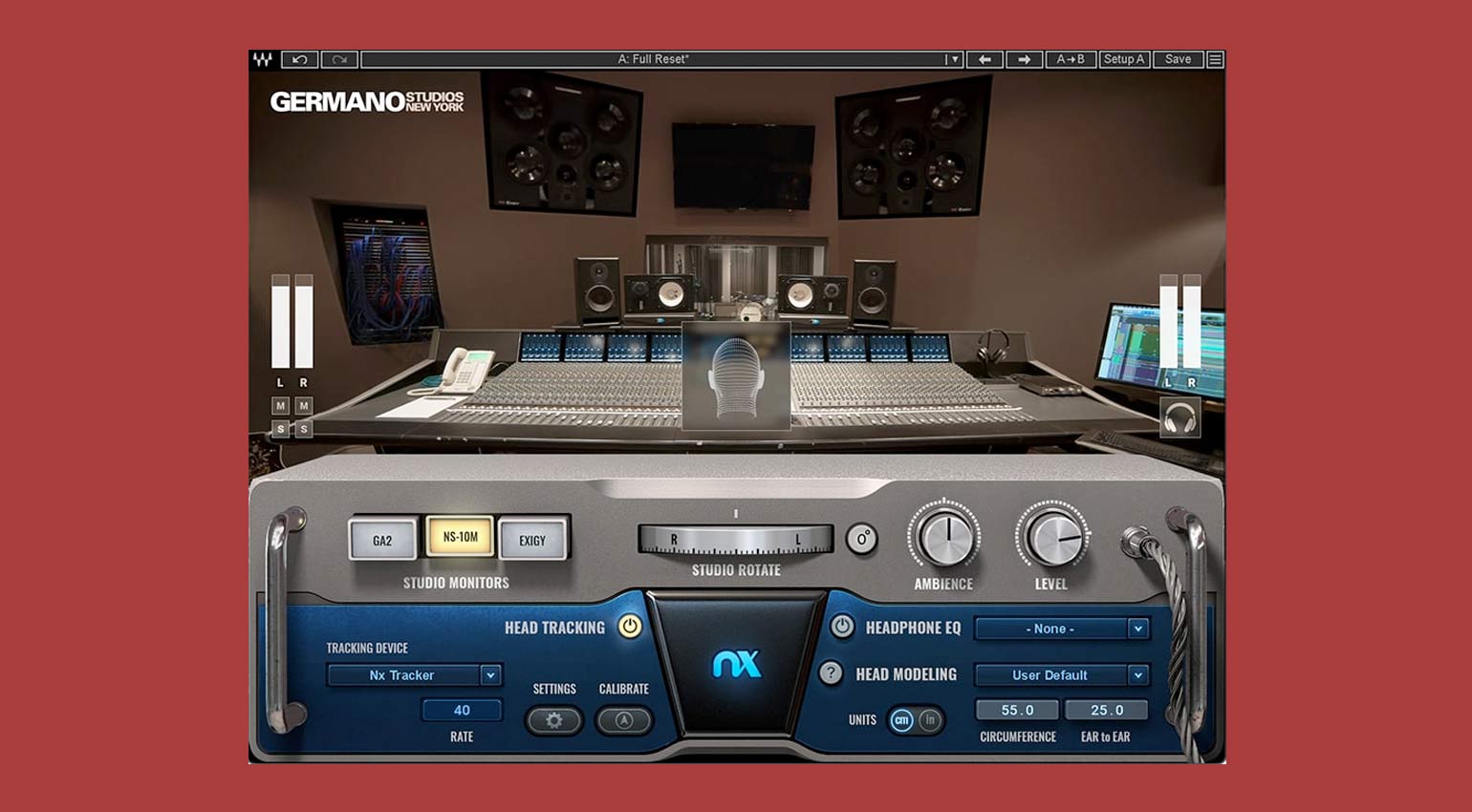 The studio's acoustics and the sound of the speakers can be reproduced on any decent pair of studio headphones (such as RODE's new NTH-100). Overall, these plug-ins can be useful mix checking and reference tools. But a pair of competent ears and lots of experience are still a requirement to actually mix on headphones. Tech can only fool our brains so much for the time being.
Price and availability
For a limited time, use the code CREATE40 to pay USD 30 instead of the regular USD 199. Waves Nx Germano works under macOS 10.14.6+ and Windows 10+ in 64-bit AU, AAX, VST2, and VST3 formats. The free Waves Central software is required for authorization. A limited demo version as well as an online user guide are available from the website.
Learn more about Waves Nx Germano Studios New York
Waves Nx Germano Studios Videos
Image Sources:
Waves NX Germano Studios: Waves