Vox limited-edition Rich Blue AC15 and Rich Blue AC10
Two new Vox limited edition combos coming this summer
These Vox limited-edition Rich Blue AC15 and Rich Blue AC10 combos offer a sweet new colour for two very well established tube combos. Both models are due out in June, so if you're looking for a new amp for the summer, then they could be ones to hold out for.
Rich Blue AC15 and Rich Blue AC10
The Vox limited-edition Rich Blue AC15 and Rich Blue AC10 combos give players a choice of wattage, plus you get that special limited run colour that you can show off to your guitar playing friends.
Tremolo & Reverb
The Vox AC15 is a pretty well-specified combo, with an EL84 power section that offers 15 watts of power via a single 12″ G12M Celestion speaker.  The combo also has a built-in foot-switchable spring reverb and tremolo. This gives players a good range of tones, plus that classic effects section to play with as well.
Controls consist of Input Normal, Top Boost, Volume, Treble, Bass, Reverb, Tremolo (Speed and Depth) and Tone Cut
Lower Output
Smaller, yet still very versatile is the AC10 and this model has lower power output, as the name suggests. This time you have a pair of 12AX7 dual-triode vacuum preamp tubes, plus a pair of EL84 pentode power tubes, along with a smaller 10″ Celestion VX10 custom speaker. With controls for volume, gain, bass, treble and the built-in reverb. It also has an external speaker output, so you can put it through a larger cabinet if needed.
Price and Availability
Both these limited edition Rich Blue combo models should be due out in June.  I'm expecting to see them for sale once NAMM 2022 is out of the way. Vox always does well with these limited runs, and if you missed it you may want to check out the recent Union Jack Pathfinder 10 combo announced last month.
MSRP – Rich Blue edition Vox AC10 C1 USD 599/GBP 499 and AC15 C1 USD 749/GBP 629
The standard colour Vox AC15 * and AC10 * are both available on Thoman, they always seem to prove popular with players and get great user reviews. I've put a couple of demo videos below for the standard coloured editions, so you can hear them both in action.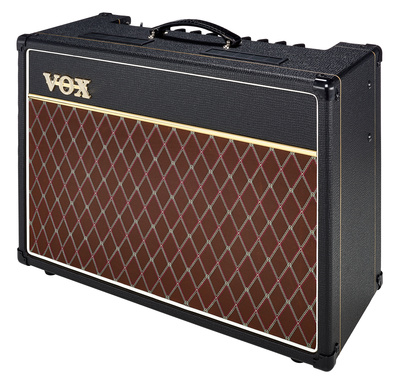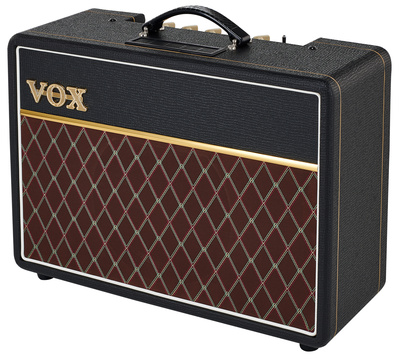 More Information
Videos
* This post contains affiliate links and/or widgets. When you buy a product via our affiliate partner, we receive a small commission that helps support what we do. Don't worry, you pay the same price. Thanks for your support!
Image Sources:
Vox AC15 limited edition: Instagram/Vox
Vox AC10 limited edition: Instagram/Vox