Top 7 Freeware DAWs: The best free music recording and mixing software
In an industry saturated with all types of audio production software, there are not that many options of digital audio workstations – especially free ones.  As much as it pains me to say it, Pro Tools has generally been the industry standard, but in the past 10 years or so there have been a quite a few new players in the game that have turned the industry upside down.
There are now a number of free digital audio workstations that offer the same, if not better, functionality than those that cost a more significant financial or hardware investment. But it's important to remember that it really comes down to the quality of the interface that you're using  – and the talent behind the music that's being made with it.
Here is a list of seven of the best freeware DAWs available right now.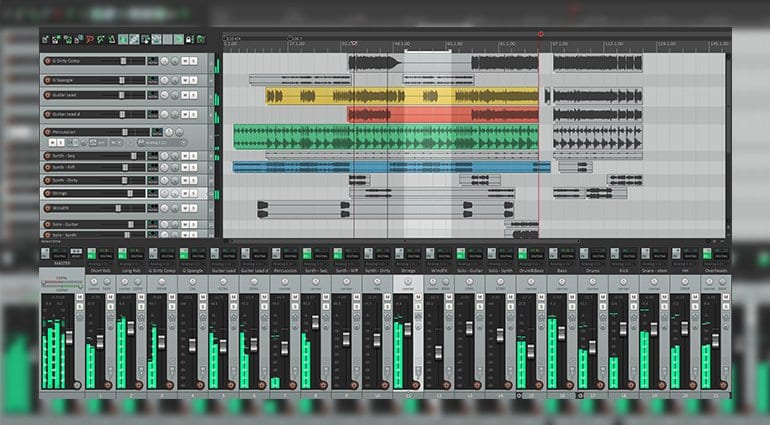 Cockos Reaper
I might be a little biased here, as Reaper has been my go-to DAW for well over a decade – and for good reason. It is a fantastic product in every way. Some DAWs make things so much more difficult than they need to be (talking about YOU Pro Tools…), whereas Reaper makes pretty much every aspect of the recording process virtually seamless. Take bussing for example. In Pro Tools you have to create an auxiliary track and spend precious session time setting up specific routing, where in Reaper it's two simple clicks to accomplish the same task.
There are also a number of different looks available so that you can change the layout of the GUI, and it even comes with skins that take on the aesthetics of other DAWs – so that if you're used to a specific visualization it makes switching to Reaper an easier transition. It is made to be highly customizable in every way, so no matter what you're used to or what you're looking for you can tailor the program to your needs.
I should mention that it is not technically free, but has an unlimited 60 day trial license. The full license is $60 (peanuts compared to other DAWs), and it was a very cool move on their part to give everyone full-featured access for two months. Not technically free, but worth every cent.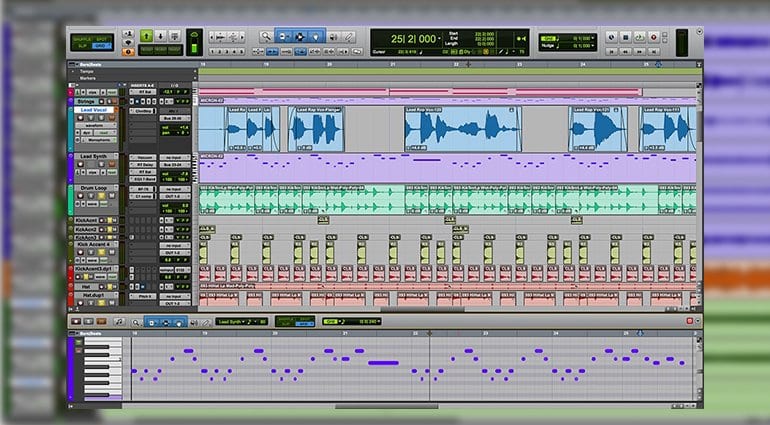 Avid Pro Tools First
Despite your opinion of it (and they vary widely) – Pro Tools is one of a kind. If you're looking for the flow and functionality of the Avid product so many are avid about, you're in luck. Pro Tools First is an extremely slimmed down version of the popular DAW, and though many features are restricted and unavailable, it offers the exact same user experience as the paid version.
Pro Tools was designed to provide a workflow reminiscent of the analog days, and the limitations of the free version speak even more to this ideal. It offers all of the basic editing capabilities of the standard version, and you can record 4 tracks at a time with up to 16 audio tracks per session. Bundled in are 23 of the plug-ins that come with the paid version, including the beloved VI Xpand!2.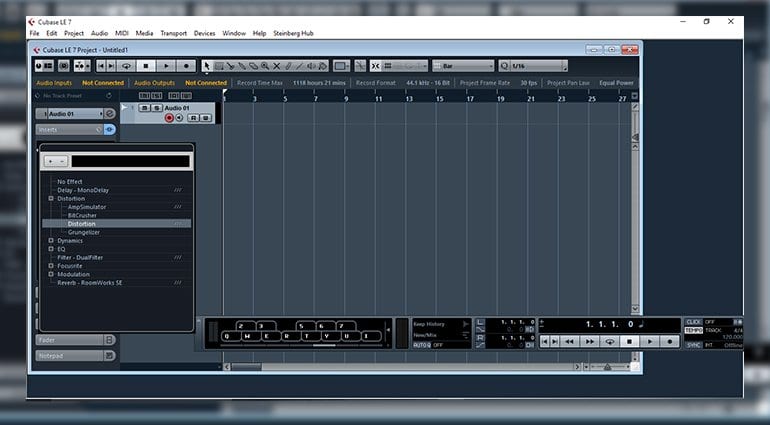 Cubase LE
Cubase has been steadily gaining traction in the engineering world for a number of years, as it is an easy transition from programs like Pro Tools, as it generally has the same familiar flow.
LE is a great intro to the Cubase world, but it comes with a few limitations. You can only have 16 audio tracks (only 8 can record simultaneously), 24 MIDI tracks, and 8 instrument tracks in a session. Each channel offers four inserts and four send/returns, as well as eight busses.
Coming bundled are 23 different VST plug-ins and a few gigabytes of loops and samples, so you have a solid starting point to creating tracks. It has some useful virtual instruments, including synths and guitar amp simulation. It's got a great integration of audio and MIDI, so it is a good DAW for producing any kind of style of music.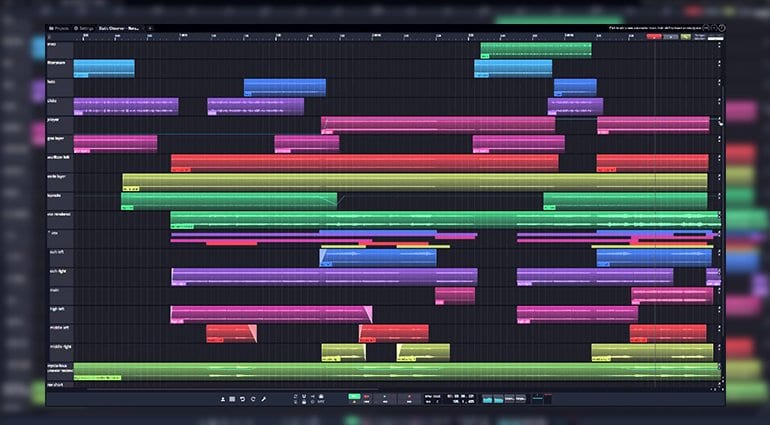 Sequenc
Tracktion T7
One of the newer applications is another full-featured freeware – T7 from Tracktion. The layout is a bit unique, using a single window with the project flowing horizontally. Using a unique drag-and-drop aspect to the workflow T7 provides an interesting way of sequencing a song. It features unlimited tracks and takes up virtually no resources.
The layout won't appeal to everybody, but people used to a workflow like that found in programs like Fruity Loops will be right at home. One of the disparate features of T7 is what they call clip effects, allowing you to process parts of a track without effecting the whole track. This can be achieved with automation in other DAWs, but T7 simplifies it which makes it perfect for genres of music where drastic effect changes or necessary, like electronic styles.
Tracktion offers a robust DAW in the hopes that you'll like it so much you buy into their upgrades and add-ons. While it might be a little more esoteric, T7 has a lot of innovative features that are rolled into an upgradeable format.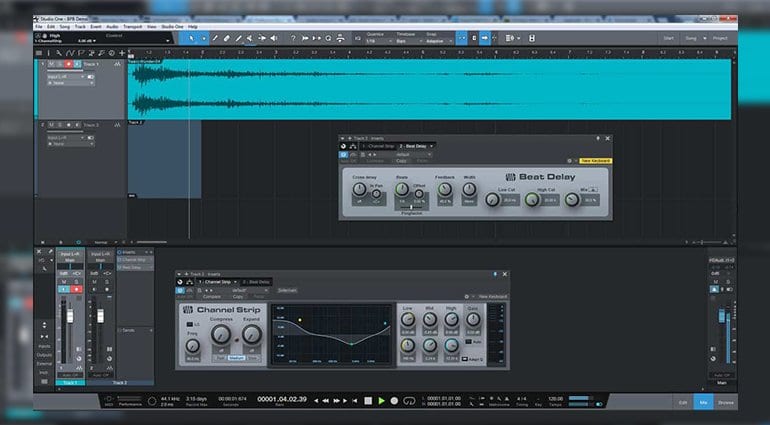 Presonus Studio One Prime
In recent years, Studio One has built a loyal following of green-eared engineers and veterans alike. A lot of lifelong Pro Tool's users have even made the jump to the software due to its sense of familiarity and feature set.
Prime offers unlimited tracks, 9 stock plug-ins, and 1GB of loops and samples to play with – but it can't run VSTs (only the built-in effect), which severely limits your audio processing options. The bundled effects aren't bad, but if you have a library of paid, 3rd party plug-ins it could be extremely aggravating.
It comes with most of the mixing and editing tools from the full version, but by making VSTs incompatible they are really neutering you in hopes that they'll upsell you to the full version. Most of the editing/arrangement features found in Studio One come with Prime, but there are some serious things missing. It's a great intro to Presonus' take on digital audio recording, but it's fairly skimpy as a standalone DAW.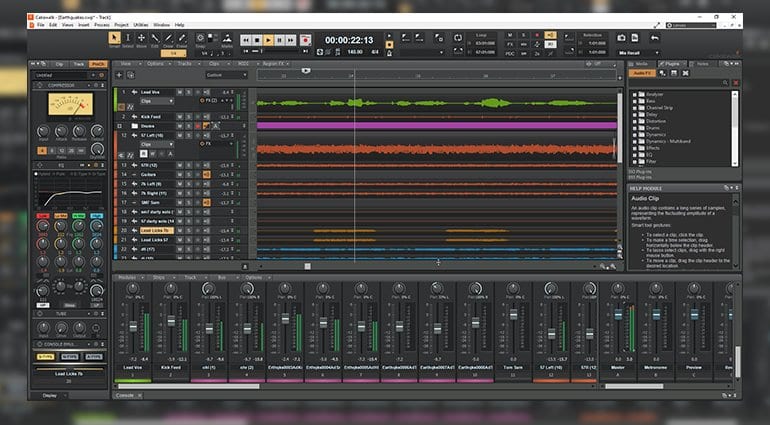 BandLab Cakewalk
Formerly Sonar, Cakewalk is a full-featured DAW that is absolutely free…with only one hitch – it's Windows only. It's a 64-bit engine that can run VST3 and DirectX plug-ins and offers an unlimited track count, which is a feature not often found in freeware.
There is a lot of integration with Microsoft products like the Surface line, so it looks like they're banking on a bright future for this reborn software. The GUI can get a little busy, but can be customized to an extent. There is a special "Pro Channel" that allows you to blend in effects and it takes up a good amount of space, but it's a unique take on effects processing.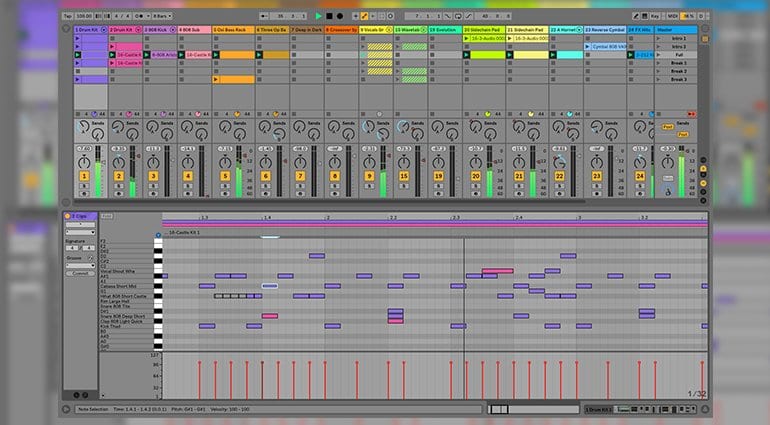 Ableton Live 9 Lite
Live built its reputation mostly in the electronic music world, as it provides features that specifically work for producing that style of music where other DAWs fall flat. It might have the most fully-featured MIDI functionality of any DAW around – free or not – although it does come with some pretty steep track limitations.
It also has integration with a number of 3rd party apps, so you can make music away from your studio and fly things in. It's a great to get started in the world of Live, and Live 9 Lite is available in 64-bit format for Windows and Mac.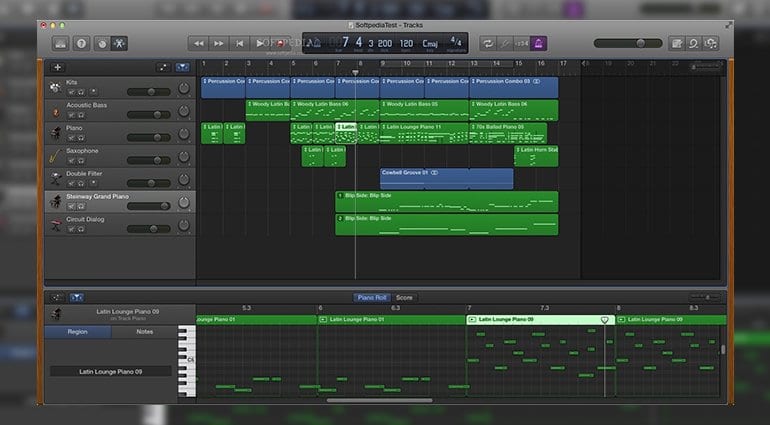 Apple Garageband
Ok, ok. So we couldn't narrow it down to 7. Because otherwise we'd have to exclude Garageband. Now you might think it's more of a joke than a tool, but the little piece of audio software that comes with every Mac has some pretty cool features – especially for those just dipping their toes in the audio production world.
It comes with literally thousands of loops and samples and provides an easy way to assemble them. One of the coolest aspects is that with how it functions and the extent of sounds that come rolled in, you don't even need to know how to play an instrument to make music with it! Garageband will never be a professional's first (or last…) choice, but it is a great way for beginners to break into the concepts behind audio production.
Image Sources:
cockos reaper: Cockos
avid pro tools first: Avid
cubase le: Steinberg
tracktion t7: tracktion
presonus studio one prime: PreSonus
bandlab cakewalk: Bandlab
ableton live lite: Ableton
apple garageband: Apple