Top 5 Free Compressors: The best freeware plug-ins that sound as good as hardware
Grab the best 5 free compressor plug-ins now!
The sound quality of free plug-ins has come a very long way in the past decade. Freeware used to be somewhat synonymous with effects that sounded inferior, forcing you to shell out precious budget on paid plug-ins and preventing you from investing in other areas of your recording setup – but this is no longer the case. So many of the current freeware compressors stack up nicely to their paid counterparts.
While even stock compressors that come packaged with your DAW are clean and versatile, here are five freeware compressor plug-ins that sound as good as hardware.
Variety of Sound Density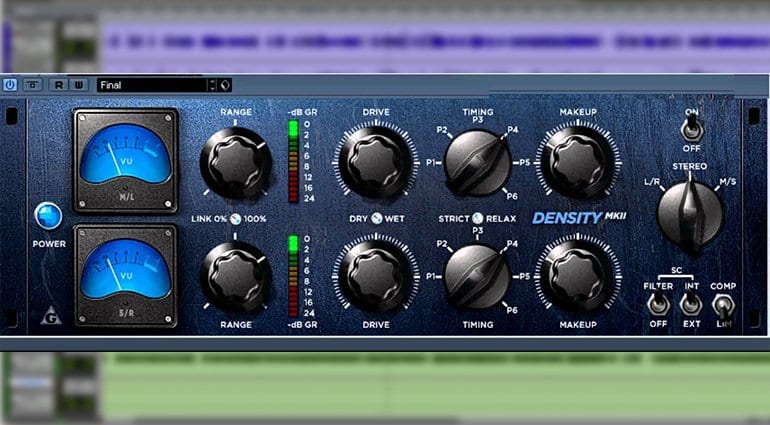 Density might be the closest you can get to an SSL Bus Compressor in a freeware format. It's a stereo only plug-in, but can be used in left-right, or mid-side modes as well. There are controls over the Range and Drive of the compressor, with a singular Timing knob controlling the attack and release curves. It also has sidechain controls, with switches for a filter and to set it to an internal or external sidechain.
Being stereo only somewhat limits its application, but it's a transparent compressor that is just at home on a master buss as it is on a track group.
Fishfillets Blockfish
Blockfish is a versatile compressor with a ton of features that has attained a somewhat revered status in the recording community, as freeware compressors go. It can be used in place of a FET-style compressor like an 1176, or an opto-style like an LA-2A (but with a little more control over the attack/release!).
A single knob controls Response, a combination of attack and release. It's got a very useful Saturation control for adding some analog drive to the sound, and buttons for cutting lows and adding air. There are some controls under the hood as well for fine-tuning parameters like frequency of the low cut and air controls, saturation, and response of the opto setting.
Klanghelm DC1-A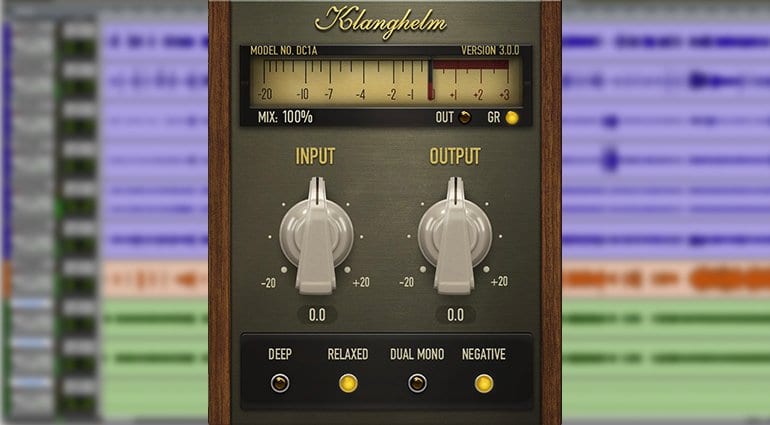 At first glance the DC1-A might look like a take on the classic LA-2A optical compressor, but there's a little more going on here. Controls are stupidly simple, with two knobs over the Input and Output gain. It can go from smooth and transparent to straight up crunch. The Deep control is a high pass filter that leaves the low end unaffected.
It's far from a one trick pony though, as it's capable of parallel and negative compression. You can also use it in dual mono mode and compress only one side of the stereo field – very useful for mastering applications. It also has a useful setting for compressing either the RMS (average) or peak of the signal. This thing was built to live on a buss.
FXPansion DCAM Freecomp
Based on a "classic buss compressor design" (not very descriptive), one would guess the DCAM is yet another freeware take on the SSL but this isn't entirely accurate. The GUI resembles the SSL pretty closely, as it features that familiar, fairly straightforward control scheme.
Controls over Ratio, Attack, Threshold, and Makeup Gain dial in your sound, and the In/Out Gain controls adjust the level of the input and output respectively. It also has a MIDI learn option for writing automation with a hardware controller. The lack of a release control limits its usefulness on the stereo buss, but this is far from a deal breaker.
Vladgsound Molot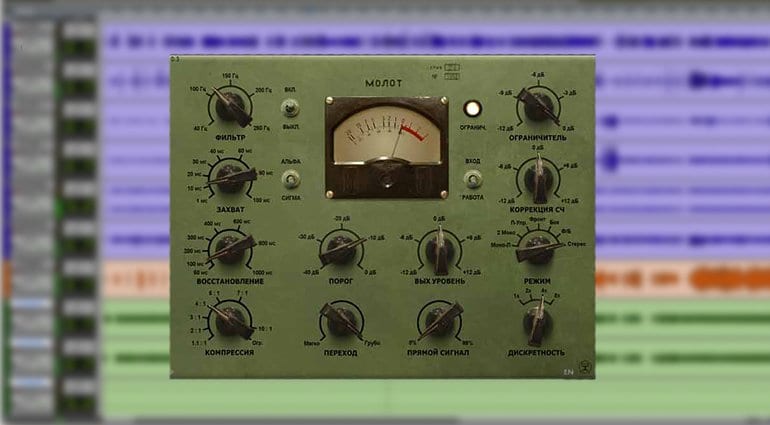 The Fairchild might be the most misunderstood compressor ever created. Subtle they are not! The Molot offers a host of controls over virtually every parameter of the compression including: Threshold, Attack, Release, Ratio, Knee, High-pass Filter, and mid cut. It can be used as a limiter, and it offers a variety of modes including mono, dual mono, stereo, and mid-side.
The GUI even looks like a vintage piece of audio equipment from World War II. It may be the complete opposite of transparent, but it can be used to beef up the signal and add classic analog color – just like a real Fairchild (emulation).
Gimme more free stuff
Looking for more free effect and instrument plug-ins? Check out our mega-list of free plug-in tools here!
Image Sources:
variety of sound density compressor: Variety of Sound
fish fillets blockfish compressor: Blockfish
klanghelm dc1a compressor: Klanghelm
dcam freecomp compressor: DCAM
vladgsound molot compressor: vladgsound