The Wes Audio Sale: Big Savings on Hardware
Expired
Until August 18, you can get some major discounts with the Wes Audio Sale, including rack processors and 500-series modules and casings.
So if you're looking for hardware for tracking, mixing, or mastering, this is a great opportunity to save on hardware for your home studio setup.
Wes Audio is known for creating analogue hardware with digital control features that allow you to conveniently edit and recall patches from your DAW.
The Wes Audio Sale is on at Thomann!
Let's take a closer look at the deals available. Please note that these discounts are only valid until August 18, so act fast to avoid disappointment.
This 11-slot 500-series chassis is equipped with a linear 100 W switching power supply, stereo link switches, and DB-25 connectors for both the inputs and outputs.
The Titan is a 10-slot 500-series housing with stereo linking, IAC (Internal Audio Connector) routing on the first 8 channels, and the digital recall functionality for Wes Audio modules via USB or ethernet.
The Phoebe is a single-channel 500-series preamp module designed with Carnhill input and output transformers. It also has a variable impedance switch and digital recall.
The Dione is a stereo 500-series SSL-style VCA compressor module with digitally controlled sidechain and recall functionality.
The Prometheus is a passive Pultec-style 500-series EQ module with stereo, mid-side, and dual-mono modes, and digital recall.
The Hyperion is a 3-band parametric 500-series EQ module with stereo, mid-side, and dual-mono modes, and digital recall.
The Rhea is a stereo Vari-Mu style 500-series tube compressor module with a switchable sidechain filter, 2 harmonic distortion modes, and digital recall.
The Beta 76 is a stereo-linkable 1176-style compressor with a sidechain filter and modern/vintage sound character modes.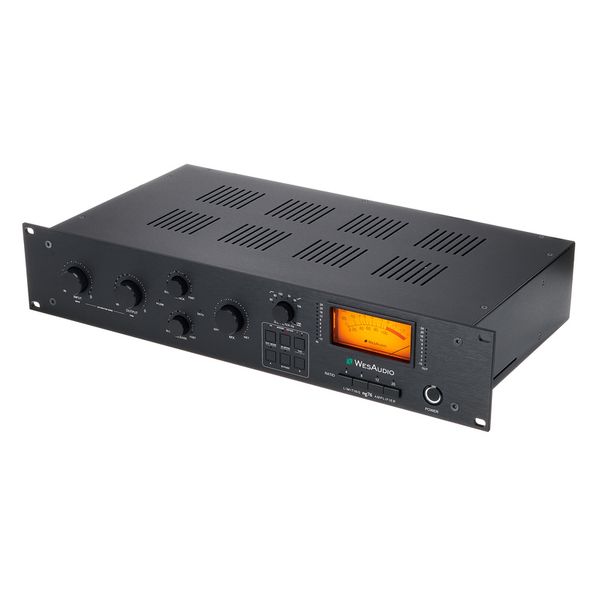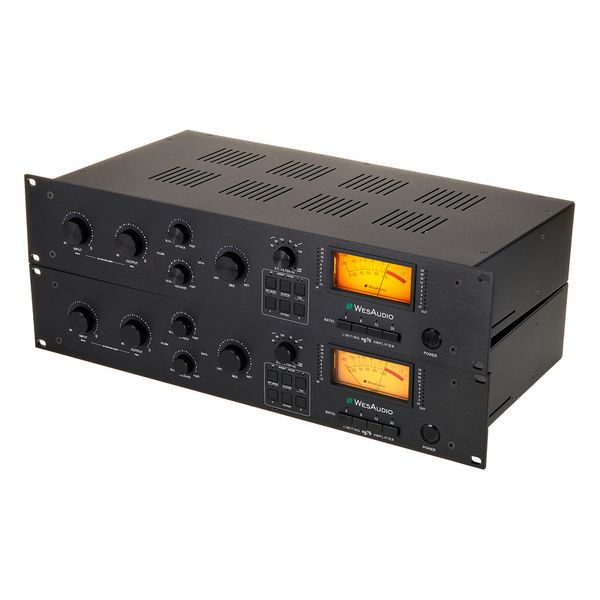 The ng76 is a classic FET-style limiting amplifier with a sidechain filter, saturation mode, and digital recall.
The Timbre is a Vari-Mu tube compressor designed with Carnhill transformers and a sidechain filter.
The ngBusComp is a VCA compressor for mixing and mastering with stereo, mid-side, and dual-mono modes, and digital recall.
More about the Wes Audio Sale:
*Note: This article contains affiliate links that help us fund our site. Don't worry: the price for you always stays the same! If you buy something through these links, we will receive a small commission. Thank you for your support!
Image Sources:
wes-audio-supercarrier-ii-widget: Thomann
wes-audio-titan-widget: Thomann
wes-audio-phoebe-widget: Thomann
wes-audio-dione-widget: Thomann
wes-audio-prometheus-widget: Thomann
wes-audio-hyperion-widget: Thomann
wes-audio-rhea-widget: Thomann
wes-audio-beta-76-widget: Thomann
wes-audio-ng76-widget: Thomann
wes-audio-ng76-stereo-set-widget: Thomann
wes-audio-timbre-widget: Thomann
wes-audio-ngbuscomp-widget: Thomann