15 Results for "suite"
Lambda II is capable of granulating input audio in freeze or real-time mode with playable 8-voice polyphony and a bunch of effects.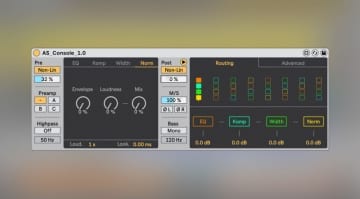 Sabroi AS Console picks out the best features of different mixing consoles and puts them together into a Max for Live device. Nifty!
Ableton has announced that Live 11 will be released on February 23. But you don't have to wait that long: Join the public beta and try the new version of the DAW for free!
Following up on the Coffee the PUn freebie, Acustica Audio has released the Coffee plug-in suite. Coffee is based on "60s studio icons" and includes a channel strip, EQ, preamp and compressor.
Need a serious upgrade for your mastering workflow? IK Multimedia T-RackS 5 MAX is 40% off until the end of October. That means you can get 38 high-end processors for a fraction of the regular price.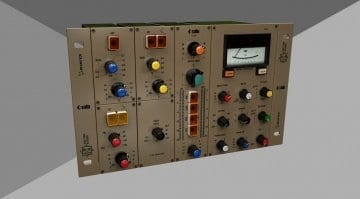 For the first time, Acustica has employed deep learning AI tech in the role of simulating the mixing decisions of a real-life audio engineer! Is Cola the dawn of a new era in mixing?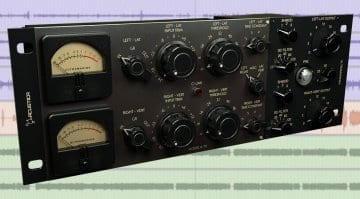 Acustica Audio has released Ultramarine 4, a plug-in bundle built around its emulation of the Fairchild 670 compressor. Ultramarine 4 also includes two equalizers, a reverb, and a channel strip.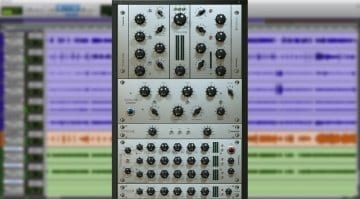 A thorough update to what's a collection of remarkable tube units, Titanium3 adds an all-tube passive EQ, a preamp, a channel strip uniting all of the above, and an extra special - the BASSTard.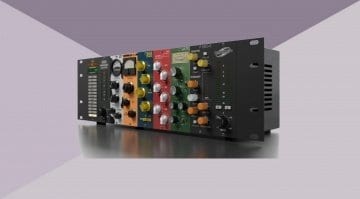 The modular system is said to contain McDSP's largest collection of processors to date - over 30 modules for EQ, compression, saturation, distortion, dynamics processing and others.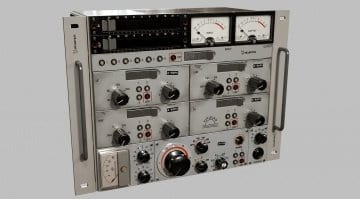 Viridian is a collection of vintage British solid-state gear emulations, including a modern reissue of a "coveted" FET studio compressor and a "hyper-rare" early 60's German console.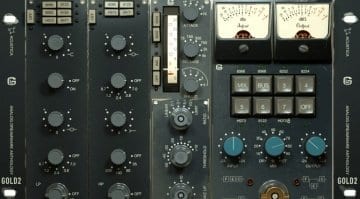 Acustica Audio released version 2 of its Gold suite of outboard gear emulations. Designed for lovers of vintage British console sound, Gold v2 introduces a new equalizer and three more preamps.