Soundtoys sale: save 75% on 6 effects plug-ins until July 24
Expired
The new Soundtoys sale sees the renowned developer take as much as 75% off 6 of its popular effects plug-ins. The Electronic Music Production Week deals are available until July 24, 2022, from Soundtoys and our affiliate partner Thomann *. Here's more about the sale and Soundtoys effects below:
Soundtoys sale – Electronic Music Production Week (75% off until July 24)
Soundtoys effects are among the most prolific ones in the music production game. They are used in hobby projects and large studio facilities alike. Chances are your favorite producers are using some of the Soundtoys stuff regardless of genre. That's because these effects are partly developed by former Eventide personnel with all the expertise and product quality you'd expect from anyone with such ties. Thus, the effects sound great and offer incredible creative potential.
Granted, Soundtoys has been resting on the laurels of the version 5 bundle for quite a while now. But it's also done very well at maintaining its effects in terms of both sound quality and relevance. I still consider Soundtoys 5 and its other effects an essential purchase, especially when yearly sales occur. EchoBoy, FilterFreak, Decapitator, and that cooky distortion plug-in whose name I can't remember are always good choices for their given task.
Additionally, the Effects Rack plug-in lets you stack those bad boys up in a modern and efficient way. So there's that – grab some of these effects and if there's still room left for more Soundtoys products, know that owning any of the developer's products makes you eligible for further discounts down the road.
The following Soundtoys plug-ins are included in the sale:

Soundtoys Little AlterBoy Download


Soundtoys Crystallizer Download


Soundtoys Tremolator Download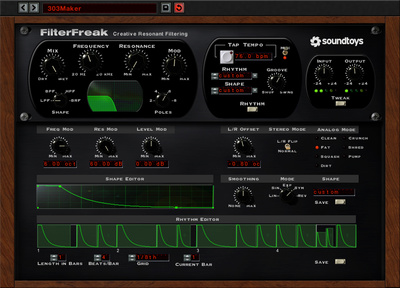 Soundtoys FilterFreak Download

Soundtoys PrimalTap Download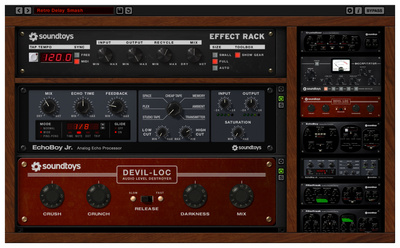 Soundtoys Effekt Rack Download
System requirements
The promotion is active until July 24, 2022. Soundtoys plug-ins work under macOS 10.10+ (with native M1 support) and Windows 7+ in 64-bit AU, VST, and AAX formats. A free iLok account is required for authorization. Demo versions, PDF manuals, and video tutorials can be found on the developer's website.
More information about Soundtoys
Soundtoys sale – Videos
* This article contains affiliate links to help us fund Gearnews. If you buy something through these links, we will receive a commission. Don't worry, the price for you always stays the same. Thank you for your support!