Soraboy, MS-2, SkyNet: Free Plugins of the Week
Soraboy is a free chiptune synthesizer that brings you the sounds of the Nintendo Gameboy! This week's collection of free plugins also includes the awesome FM synth MS-2 and SkyNet, a reverb based on a guitar pedal.
Shadowsora Soraboy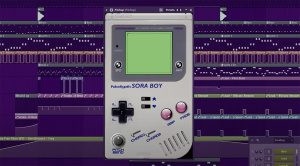 Craving some chiptune vibes? Soraboy is a free software synth that recreates the 8-bit sounds of the legendary Gameboy. You can choose from Pulse, Wave and Noise modes and dial in the desired sound variation and envelope using the Gameboy-style controls. Each mode offers its own set of custom controls and the sound variety is quite impressive. Soraboy even features a chord arpeggiator and vibrato. The software synth comes with 40 presets.
Soraboy is a VST3 plugin for Windows.
Mensla MS-2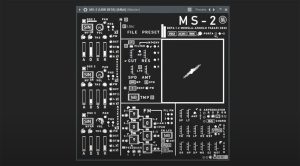 MS-2 by Mensla is an awesome FM synthesizer with three operators. The operators can produce seven different waveforms and come with lots of controls. Instead of a fixed set of algorithms, MS-2 offers a flexible modulation section that lets you choose between phase and frequency modulation. Several parameters can be assigned to a macro for simultaneous control. The synth also boasts a multi-mode filter, LFO, and even some effects and an arpeggiator. Impressive!
MS-2 is available for Windows (VST3) and macOS (AU).
Shift Line SkyNet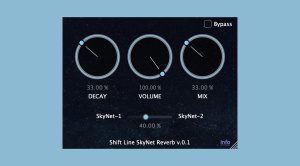 Shift Line SkyNet is a reverb plugin based on two algorithms from the manufacturer's Astronaut pedal. It specializes in huge soundscapes with long decay times. You can even blend the two SkyNet algorithms to shape unique atmospheric sounds. The controls are quite simple: Besides the algorithm blend slider, there are just three knobs for decay, volume, and mix, as well as a bypass switch. If you're into otherworldly reverbs, SkyNet is a nice addition to your plugin arsenal.
SkyNet is available for macOS and Windows in VST3 and AU formats.
You can always find many more free plugins in our huge archive!
Videos about Soraboy and other free plugins
Image Sources:
shadowsora-soraboy: Shadowsora
mensla-ms-2: Mensla
shift-line-skynet: Shift Line