Newfangled Audio Sale: Elevate bundle, Generate synth (50% off)
Expired
Eventide offshoot Newfangled Audio has some of the most technically accomplished plug-ins ever. The Elevate limiter, EQuivocate graphic EQ, Saturate spectral clipper, and Punctuate transient modulator are among the best in their class. On sale together as the Elevate Mastering Bundle, they offer outrageous value at EUR 103. And then there's the Generate synth which gets rowdy like only the most obscure of Reaktor user ensembles can. It's a mind-bending, genre-spawning musical weapon that's on sale for just EUR 77!
Elevate Mastering Bundle
The Elevate adaptive limiter analyzes 26 frequency bands and automatically adjusts the gain, speed and transients for each. The result is the kind of limiter you want to push past its breaking point but you can't because the algorithms keep winning and the darn thing just stays clean.
EQuivocate treats the same 26 frequency bands to psycho-acoustic modeled filters. It also has killer match-EQ functionality – rip your reference tracks' EQ curves and go to town! A linear-phase filter shape reduces pre-echo and alongside all the EQ action, you also get a bit of compression, gating, soft saturation, transformer emulation, micro pitch shifting, and stereo delay. On paper, it sounds like a glorious mess. In reality, this is one of the finest EQ plug-ins ever made. You can also purchase it separate from the bundle.
Saturate is the Spectral Clipper from Elevate spun into its own plug-in. It's because the clipper is just that great. Mastering Limiter. It lets you punish your tracks with up to 12 dB of clipping, complete with a variable shape parameter moving from soft clip to Hulk Smash. You can also morph between them from the Shape control.
Punctuate is the Transient Emphasis section from Elevate. It's a multi-band transient modulator capable of either emphasis or suppression across 26 frequency bands. I think Newfangled has a '26' fixation or something. Joking – it's maths, of the kind that's way beyond my comprehension…
Newfangled Audio Generate
Explaining Generate is like trying to put a bomb blast into words. It's possible but it has not an ounce of the real thing's excitement. Anyway, the synth uses a set of chaotic generators and a heck of a lot of math. A monster of seemingly random patterns, interconnections, feedback loops, repetition, self-similarity, fractals, and other phenomena is conjured. You can control it – to a reasonable degree. The sounds I've heard out of Generate are spectacular, and more importantly, usable. If it gives off an 'edgy chaos synth goes burr' impression, try the demo and thank me later.
Price and availability data
Prices (50% off): Elevate Mastering Bundle – EUR 103 | EQuivocate – EUR 51 | Generate – EUR 77. You can buy each product from our affiliate partner Thomann: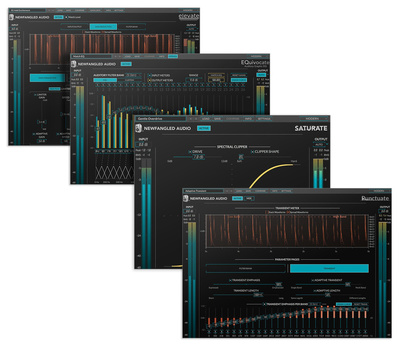 Newfangled Audio Elevate Bundle Download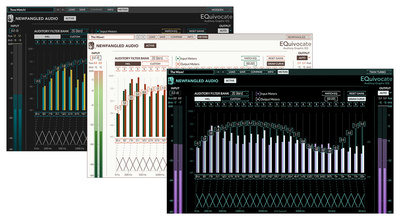 Newfangled Audio EQuivocate Download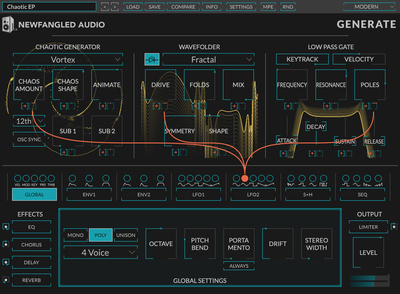 Newfangled Audio Generate Download
The plug-ins work under Windows 8+ (32 and 64-bit) and macOS 10.12+ (64-bit only) in AAX, AU, VST2, and VST3 formats. A free iLok account is required for authorisation.
Learn more about Newfangled Audio
Videos