NastyDLA mkIII, Dyst, UREQ: Free Plugins of the Week
Variety of Sound NastyDLA mkIII brings some much-requested improvements to this classic free plugin! Our other freebies of the week are Dyst, a dynamic saturator by Aarow, and UREQ, a simple but effective EQ by Analog Obsession.
Variety of Sound NastyDLA mkIII: A True Freeware Classic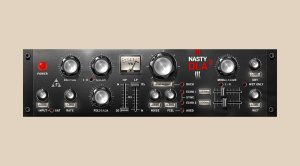 After TesslaPRO mkIII and Thrillseeker VBL mkII, Variety of Sound has future-proofed another one of its timeless freeware classics. NastyDLA is a characterful tape delay and chorus plugin for Windows that has been a freeware favorite for many years, and it's now back with a bunch of new features, most notably oversampling and VST3 support. While it still looks pretty much the same, the developer has also made numerous improvements to the audio signal path. Excellent news!
NastyDLA mkIII is available for Windows in VST and VST3 formats.
Aarrow Dyst: Free Dynamic Saturator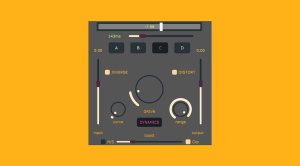 Aarrow Dyst is a free saturation plugin that follows the dynamics of your input signal. You can choose from four different saturation curves, and adjust the drive, range, and curve to tailor the effect response to your liking. Furthermore, Dyst includes a clipping algorithm supplied by AirWindows, as well as a pre-clip boost for "cranking things to 1000%". With M/S processing as an option, Dyst is a versatile saturator that excels at bringing transients to life.
Dyst is available for macOS and Windows in VST3 and AU formats.
Analog Obsession UREQ: Simple but effective EQ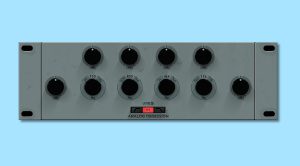 Analog Obsession is back with UREQ, a "U-style stripped down classic equalizer", as the developer calls it. UREQ has four bands, each of which offers three switchable frequencies and ± 16 dB of gain. In addition, there are switchable high pass (80 Hz) and low pass (12 kHz) filters. The input and output knobs also provide ±16 dB of gain. Since the input is gain-compensated, Analog Obsession says that UREQ can also deliver saturation from its line amp and filter circuits. A workhorse EQ!
UREQ is available for macOS and Windows in VST3, AU and AAX formats.
Looking for more free plugins like NastyDLA mkIII, Dyst, and UREQ? Check out our archive!
Videos about NastyDLA mkIII, Dyst, and UREQ
Image Sources:
variety-of-sound-nastydla-mkiii: Variety of Sound
aarow-dyst: Aarrow
analog-obsession-ureq: Analog Obsession