John Petrucci officially launches his Tonemission software
Dream Theater guitarist launches new company
John Petrucci has now officially launched Tonemission guitar software. His new company is dedicated to helping guitarists and studio engineers achieve guitar tones, as used in Dream Theater, via digital profiling technology.
Tonemission
Tonemission is John Petrucci's new software company and is based on his use of digital profiling technology to create guitar tones.
The Dream Theater guitarist has been creating Impulse Responses for some time and now he is selling these to the public.
Impulse Response
The first product from the new brand is called John Petrucci IR Collection: Vol. 1 and promises to help guitarists and studio engineers record and create great guitar tones.
This curated collection of IRs comes from Petrucci's personal rig and replicates his "exact signal chain".
DTHQ
Tonemission states that the IRs are "incredibly precise", driven by a "multitude" of microphones and analogue processing. As Petrucci has some serious guitar gear at his disposal, I would expect this new pack to be of very high quality.
Volume 1 contains IRs expertly captured by engineer James 'Jimmy T ' Meslin at DTHQ.
This collection of impulse responses was created with the intent to replicate John Petrucci's signal chain from the speaker cabinet to the DAW as heard on his last three records.
These records include Terminal Velocity, LTE3, and A View From The Top Of The World.
Live & Studio
This set of curated Petrucci IRs could be perfect for DSP modeller systems and DAW setups alike. Making them a good choice for live and studio work.
Therefore, if you are looking for some nice high-end IRs, well Tonemission could well be worth checking out at this price point.
MSRP – USD 79.99
Affordable Petrucci Tone
They are also a lot more affordable than his signature EBMM guitars, so a nice way to get access to his tones without breaking the bank.


Music Man John Petrucci Majesty 6 EG


Sterling by Music Man Petrucci Majesty 6 AD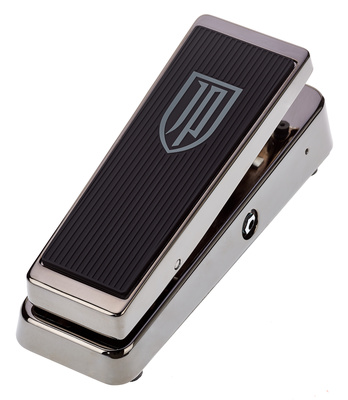 Dunlop John Petrucci Cry Baby Wah
More Information
Video
This post contains affiliate links and/or widgets. When you buy a product via our affiliate partner, we receive a small commission that helps support what we do. Don't worry, you pay the same price. Thanks for your support!
Image Sources:
John Petrucci IR Collection- Vol. 1: Tonemission
Capturing Impulse Responses at DTHQ: Tonemission
Petrucci Impulse Responses: Tonemission