Ibiskus, Wolf Shaper, G57FX: Free Plugins of the Week
Ibiskus is a VST instrument that turns rare woodwinds into an inspiring palette of dreamy, otherworldly sounds. Other free plugins this week include a graphical waveshaper and a useful multi-effect for mixing.
Zak Sound Ibiskus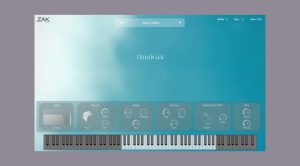 Ibiskus came about when the folks from Zak Sound stumbled upon a collection of rare wind instruments at a flea market and decided to turn them into a VST. All in all, they sampled 23 different sounds from five instruments, including short staccato notes and long looped samples. As Ibiskus also offers built-in reverb, delay, and chorus effects, as well as a low-pass filter and envelope, you can further shape the sounds into a wide array of dreamy soundscapes and unusual textures.
Ibiskus is available for macOS and Windows in VST3 and AU formats.
Wolf Plugins Wolf Shaper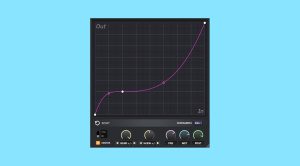 Wolf Shaper by Wolf Plugins is a waveshaping plugin with a customizable curve. You can design your own distortion using four different curve types, and apply two warping algorithms (bend and skew) to alter the graph dynamically. This can even be automated. Wolf Shaper also lets you choose from symmetrical and asymmetrical distortion. For gain staging and the perfect effect mix, there's a pair of input and output level controls, as well as a dry/wet knob.
Wolf Shaper is available for macOS, Windows and Linux in VST, LV2 and CLAP formats.
Flandersh Tech G57FX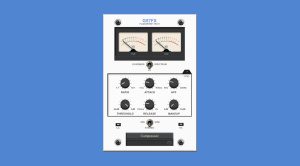 G57FX by Flandersh Tech is a handy plugin that offers a bunch of useful mixing tools in one. In addition to filter and EQ modules, there's a dynamics section, pan and level control, and even a doubler. G57FX operates in stereo or mid/side modes. Furthermore, the plugin provides comprehensive metering with loudness, VU, and spectrum meters. Although the included effects are more along the lines of a mixer channel strip, there's even a randomizer for creative experimentation.
G57FX is a VST3 plugin for Windows.
For more free plugins like Ibiskus, check out our huge archive!
Video about Ibiskus
Image Sources:
zak-sound-ibiskus: Zak Sound
wolf-plugins-wolf-shaper: Wolf Plugins
flandersh-tech-g57fx: Flandersh Tech