Azimuth, Flash, Clean Machine: Free Plugins of the Week
Azimuth by TheSynthFactory is a free virtual analog and wavetable synth with four oscillators and plenty of sound shaping options. This week's collection of the best free plugins also features Flash, a new transient shaper by Wavesfactory, and the Clean Machine dynamics controller.
TheSynthFactory Azimuth: VA and Wavetable Synth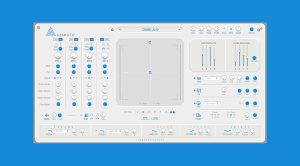 Azimuth by TheSynthFactory is a great-looking free software synth that offers both virtual analog synthesis and wavetables. Each of its four oscillators can be switched to either VA or WT mode. Furthermore, Azimuth offers a pair of multi-mode filters, two envelopes, three LFOs, and four master effects. A large X/Y pad lets you blend between different sounds and you can even record that movement for lots of interesting modulations and morphing sounds. Excellent stuff!
Azimuth is available for macOS and Windows in VST3 and AU formats.
Wavesfactory Flash: Free Transient Shaper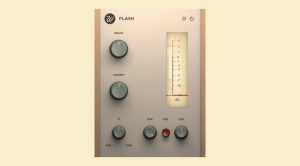 From the makers of Cassette, Echo Cat and other brilliant plugins comes Flash, a free, high-quality transient shaper. While it doesn't offer all the bells and whistles of their flagship Quantum transient shaper, Flash is easy to use and lets you control transients using the familiar attack and sustain controls. It also offers M/S processing, a mix knob, and a clipping function for maintaining a maximum output level of 0 dB. An essential tool to have in your arsenal!
Flash is available for macOS and Windows in VST, VST3, AU, and AAX formats.
Amalgamated Signals Clean Machine: Dynamics Controller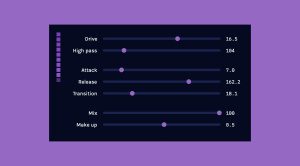 Clean Machine by Amalgamated Signals lets you control dynamics using a combination of a compressor and saturator. It's essentially a saturation plugin with a drive slider and added timing controls like you'd normally find on a compressor. There's also a sidechain high pass filter, as well as mix and make-up gain controls. If you're looking for a free dynamics plugin with a slightly different approach from your run-of-the-mill compressor, Clean Machine is worth a look!
Clean Machine is available for macOS and Windows in VST and AU formats.
Looking for more free plugins like Azimuth, Flash, and Clean Machine? Check out our huge archive!
Videos about Azimuth and other free plugins
Image Sources:
thesynthfactory-azimuth: TheSynthFactory
wavesfactory-flash: Wavesfactory
amalgamated-signals-clean-machine: Amalgamated Signals