Guitar Deals: Line 6 Catalyst 100 and 200
Great Line 6 Catalyst amp deals at Thomann
Deal
Thomann has a great deal on the Line 6 Catalyst 100 and 200 modeling amps for a limited time and these prices will be running until stock lasts. 
Thomann Line 6 Catalyst 100 and 200 Deal
This latest guitar deal from Thomann includes the Line 6 Catalyst 100 and Catalyst 200 modeling guitar combo amplifiers. Both amps are based on the Helix technology developed by Line 6 and therefore they offer a lot of great amp tones.
Clean to Mean
These virtual amp models come in six original designs, ranging from perfectly clean to modern high-gain tones. Making them ideal for working musicians and hobbyists alike.
Built-in Effects
Each amp model also has an individual boost level, with its own reverb (selectable from 6 models) and in addition, 18 built-in effects are also available.
Features
There is an FX loop, a power amp input, and MIDI control, plus a handy power attenuator. This makes these combo amps super versatile and great for home, studio, or stage.
For the studio, an XLR line-out and a USB port are also provided, with which the amp can be used as a 4-channel USB audio interface, straight into a DAW setup.
The Catalyst 100 is a 1 x 12″ speaker combo with 100 watts of power, whereas the Catalyst 200 offers 200 watts of power with a 2 x 12″ speaker configuration instead.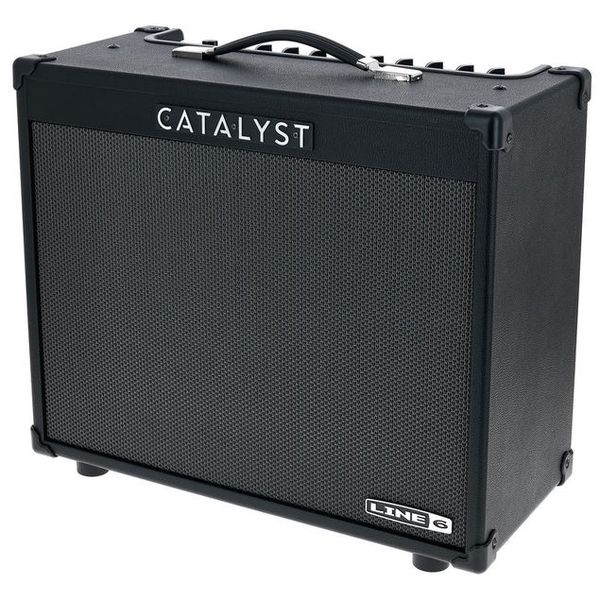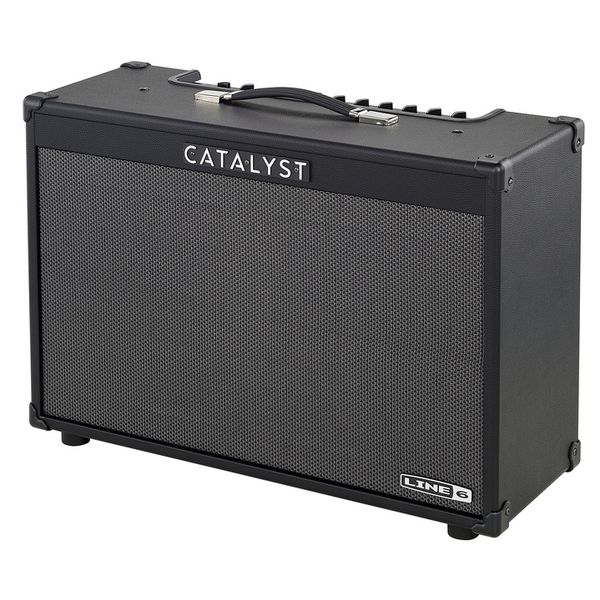 Catalyst 60
Plus, they also have the Line 6 Catalyst 60 if you need something a little smaller and with less power output. This one is rated at 60 watts of power and has the same key features as the two larger versions above.
More Information
Video
This post contains affiliate links and/or widgets. When you buy a product via our affiliate partner, we receive a small commission that helps support what we do. Don't worry, you pay the same price. Thanks for your support!
Image Sources:
Catalyst Amps with Effects: Line 6
Line6 Catalyst 100: Thomann
Line6 Catalyst 200: Thomann
Line6 Catalyst 60: Thomann