Grab three fabulous plug-ins for free: LABS, Lazerwave, and DLYM
We're diligent about keeping you up to speed on free software tools that we think are worth checking out. This week, we present to you three interesting music making tools that have plenty of potential. They are Spitfire Audio LABS (a piano and string sample-based instrument), L-Day Synths Lazerwave (a peculiar waveshaping synth), and the Imaginando DLYM multi-platform chorus/flanger. Here's more about each:
Spitfire Audio LABS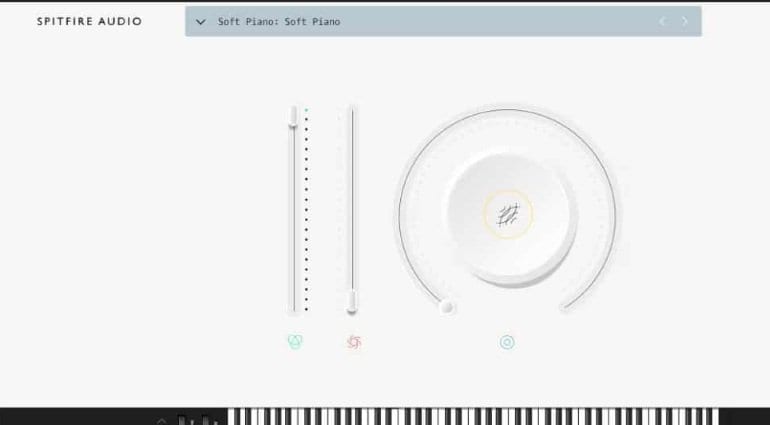 Graciously and ambitiously, developer Spitfire Audio has launched LABS – a host for what's going to become a series of free virtual instruments. They are starting out big with the release of no less than two free virtual instruments – Soft Piano and Strings. The instruments are sample-based and very easy to use. Their user interface is very clean and offers a minimal amount of adjustments, so there's nothing to be confused by and no hassle involved. We see a bright future ahead for this project and we certainly like where Spitfire is going in this pursuit.
LABS is a VST/AU plug-in meant for 32- and 64-bit DAWs on Windows and macOS. Grab it here.
L-Day Synths Lazerwave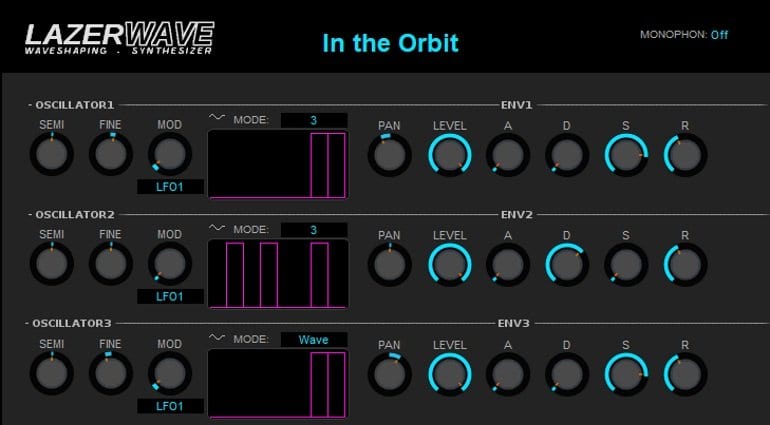 Available for 32-bit Windows systems only, Lazerwave is an interesting waveshaping synthesizer capable of edgy sounds and noises. It supports eight-voice polyphony and sound generation is handled by three oscillators whose triangle waves can be individually shaped. Modulation is handled by three ADSR envelopes and a pair of LFOs, while filtering is facilitated by a single lowpass filter. There's also a step sequencer to modulate the cutoff frequency. On the effects side, there's a delay which can be utilized in mono, stereo, and ping-pong modes. We also like the dark and clean-cut user interface which distills down the challenging waveshaping algorithms down to a simple subtractive synthesis method. Great job, too bad it's only 32-bit Windows, which gives the synth limited compatibility with modern computers.
Imaginando DLYM Delay Modulator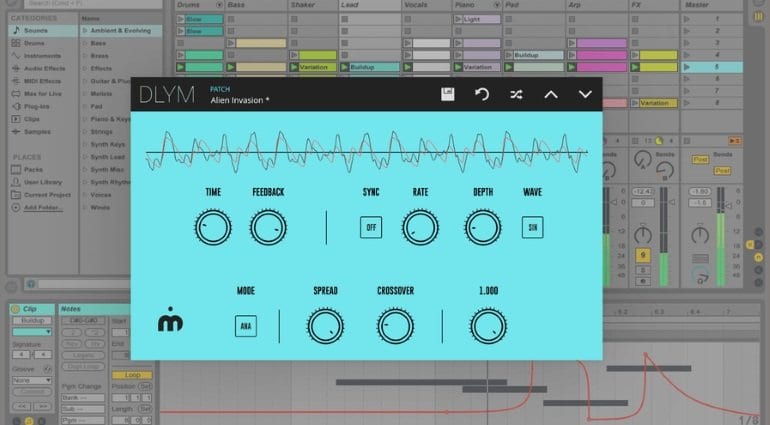 Contrary to the somewhat misleading title, DLYM is actually a chorus/flanger audio effect. It's a combination of both and has fairly typical controls – Time, Feedback, Rate, Depth, Wave, Spread, and Crossover. Of note is the extra clean, minimalistic design which is beautiful in its own right. This is a no-frills workhorse and Imaginando isn't afraid to show it off. There is still some depth to the plug-in, though. It has two types of processing – Analog Emulation and Dimension Style. There are six modulation waveforms to play with, too. If you are after a simpler chorus, check out WS-1 by Mercuriall Audio, which is a simple stompbox-style chorus effect that gets the job done.
DLYM is available on Mac, Windows, and iOS. Download here.
Image Sources:
Spitfire Audio Labs: Spitfire Audio
L-Day-Synths-Lazerwave: L Day Synths
DLYM: Imaginando