Erica Synths rescues Hexinverter Électronique
In a stunning move, Erica Synths steps in to take over sales and manufacturing of a couple of key Hexinvertor Électronique modules to keep the vibe alive.
Hexinvertor Électronique
It was back in September 2022 that we heard the shocking news from founder Stacy Gaudreau that Hexinvertor Électronique was going to close. Operating out of Montréal in Canada, Stacy had cited the usual problems of post-pandemic supply chain issues. This made it impossible to sustain the business.
They had been going a long time and were most famous for the Galilean Moons, the Mutant Drums range and the very recent Mindphaser, amongst others.
So, the fabulous news is that Erica Synths has just announced that they will be taking it on. This will include the sales, manufacturing and support of a number of Hexinvertor Électronique modules. In a statement, Erica Synths said:
Erica Synths is honoured and excited to announce taking over manufacturing and sales of several of the iconic Hexinverter Électronique modules.

Erica Synths in cooperation with Hexinverter Électronique saw a way for their incredible and truly unique music instruments to keep on inspiring musicians and finding home in countless studios to come. We strongly believe the effort and innovation incorporated in Hexinverter Électronique eurorack modules is far too great to prematurely become history.
That's amazing, and we completely agree!
Which modules?
The modules that Erica Synths is taking on include the Mutant Brain MIDI-to-CV convertor, the Mutant Machine Analogue Percussion Engine and the Mindphaser Complex Oscillator. Erica Synths will be redesigning the hardware while retaining all the original functionality. There's no mention of any other modules at this time.
It's kicking off with the Mutant Brain, repainted in something approaching Erica Synths Black, and will be ready to ship next week. Mutant Brain features and MIDI Input and then 4 CV and 12 Gate/Trigger outputs that you can configure in all sorts of ways. The other modules will be along in 2023.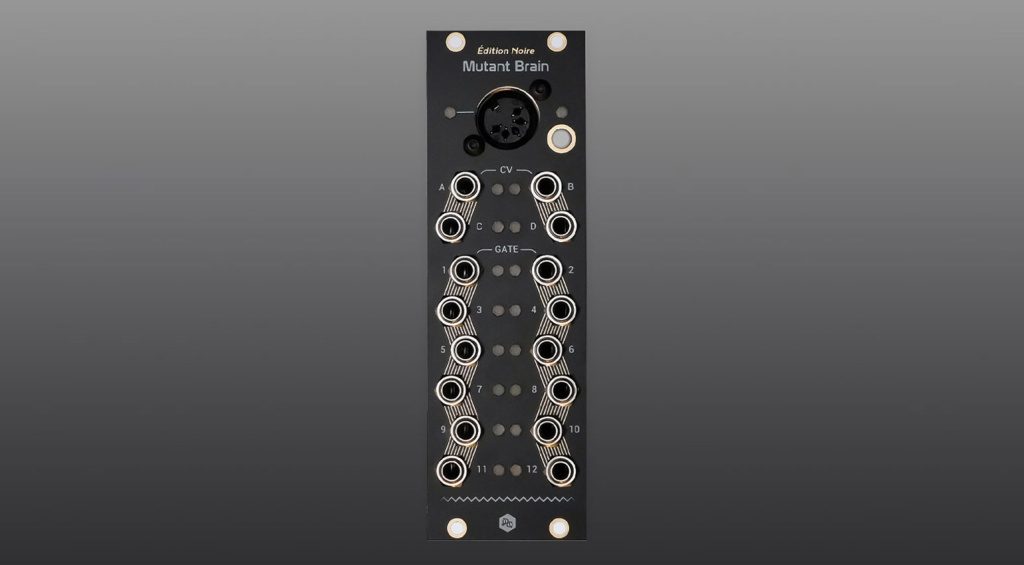 This is such good news at a time when many modular businesses have gone to the wall.
Image Sources:
Hexinverter Mindphaser: Hexinverter
Erica Synths and Hexinverter Mutant Brain: Erica Synths