DOD 250 Overdrive Preamp reissued as Tom Cram works with Cor-Tek
The classic overdrive pedal is back!
The DOD 250 Preamp Overdrive effect pedal is getting reissued. What is even bigger news in many ways is that Tom Cram is back advising for DOD/Digitech, who are now under ownership by Cor-Tek. This is just the beginning of the rebirth of the much-loved effects brands.
A brief DOD History
DOD has been part of Digitech for quite some time. Both brands belonged to Harman for a long time but were then sold to Samsung.
The entire team was dismissed directly and the development stood still for quite a long time, and effectively was wound down. But shortly afterwards it was announced that the companies now belong to Cor-Tek. This large corporation builds guitars for Cort, Ibanez, Squier, PRS (SE) and Manson.
All brands with great established guitar products – but above all a large established musical group. This looks like the perfect match for DOD/Digitech, as they have a proven track history of working with big names and providing quality products for musicians.
"DigiTech/DOD guitar effect pedals have held a revered place in the guitar industry since 1974, and we have great respect for the heritage and legacy of these products. We are excited to continue offering iconic gear, like the DOD Overdrive Preamp 250, and investing in new products that meet the evolving needs of musicians." – Cor-Tek President Jun Park
Hopefully, now that Tom Cram is also back we shall start to see a surge in new and classic effects from these two brands.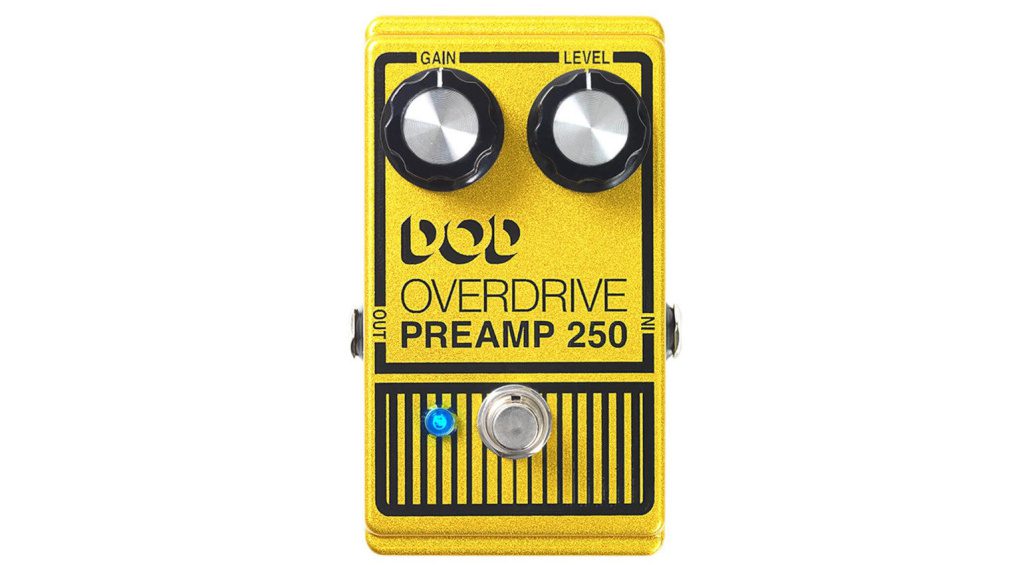 DOD 250 Preamp Overdrive
One of the most famous effect pedals from DOD is the 250 Overdrive Preamp, which was sold as the latest version in yellow/gold and before that in grey – and ultimately "inspired" by the MXR Distortion+. An OpAmp is responsible for the sound, which will hopefully also be the case in the new reissue.
It can cover everything from Clean Boost to "almost" distortion and neither is particularly difficult to dial in with the two controls labelled Level and Gain.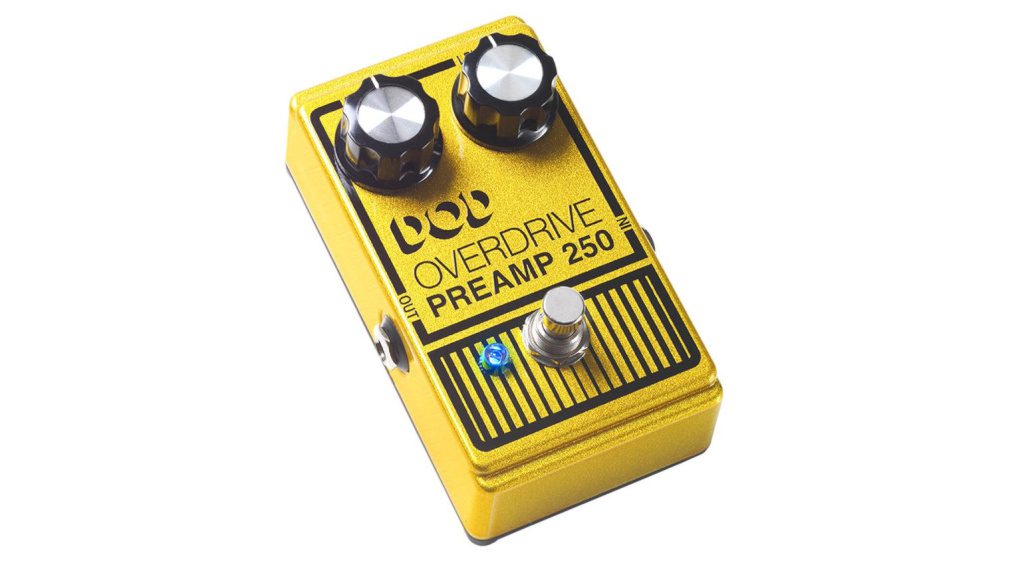 When and How much?
An exact date was not been officially announced, but the DOD 250 Preamp Overdrive is already listed at some dealers for €109  and should be available in a "few days".
Other reissues
According to DOD or Cor-Tek, they are going to reissue a total of nine effects. So watch this space. As it looks like we shall see a lot more effects announced throughout the coming year.
One of my personal favourite modern fuzz pedals, the Carcosa Fuzz *, was designed by Tom Cram and his team. So I am really hoping we get some new effects as well.
More Information
Videos
* This post contains affiliate links and/or widgets. When you buy a product via our affiliate partner, we receive a small commission that helps support what we do. Don't worry, you pay the same price. Thanks for your support!
Image Sources:
DOD 250 Overdrive Preamp: DOD