Creator Deals from AKG, TC Helicon, Rode, and Roland
Deal
This week, we're checking out Creator Deals for podcasting, streaming, and video content creation. So if you're looking to upgrade the production quality of the audio and video on your channel, this is a great opportunity to save on some key items.
Creator Deals
We've selected some of the most interesting offers across various different price ranges. Regardless of whether you're an experienced content creator or just starting out, you should find something worthwhile.
AKG Lyra
The Lyra is an extremely versatile desktop condenser mic with up to 24-bit 192 kHz recording and multiple modes of operation. With the 4-capsule adaptive array, you can capture in cardioid (front), figure-of-8 (front and back), as well as tight and wide stereo modes.
In addition, there's an independently controlled headphone out with latency-free monitoring and you can connect via USB to your PC, Mac, iPad, iPhone, and Android device.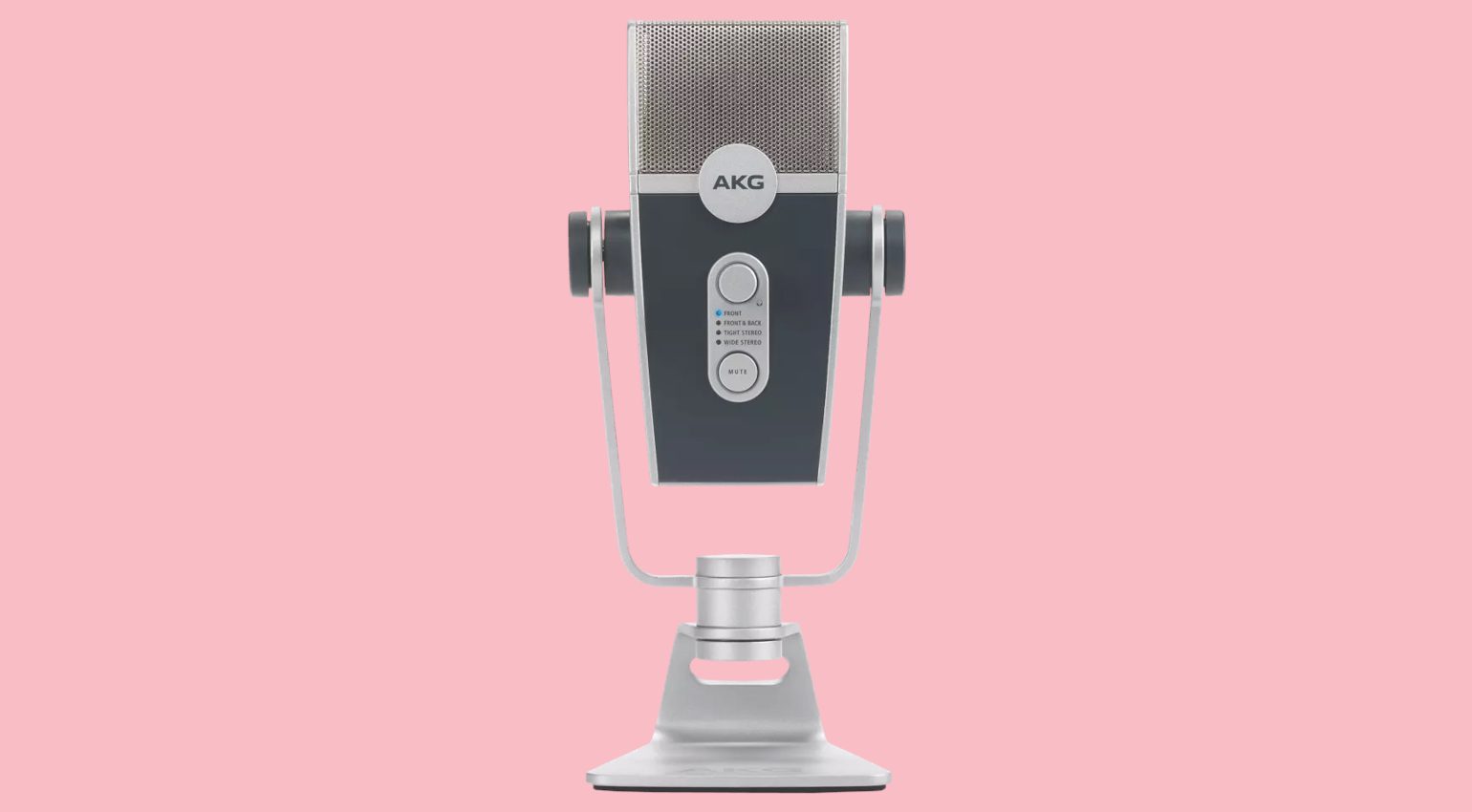 Rode NT-USB
If you need a solution for long-form content, the Rode NT-USB provides an easy way to get quality speech for your stream or video channel. It's a large-diaphragm cardioid condenser offering a 96 dB dynamic range and up to 110 dB max SPL.
Record up to 16-bit 48 kHz on your Mac, PC, or iPad with low-latency monitoring via the balance control. What's more, the NT-USB also includes the desktop stand and pop filter, which makes it a worthwhile option overall.
https://www.thomannmusic.com/manfrotto_element_mii_alu_bk.htm?offid=1&affid=84
Manfrotto Element MII
The Element MII is a lightweight (1.55kg) ball-head tripod, perfect for mobile setups. The legs have four extensions, giving you a maximum height of 160 cm. In addition, the head includes the lighter 200LT-PL-PRO technopolymer quick-release plate.
The total weight supported is 8kg, which is perfect for a mirrorless or DSLR camera. In addition, the Element MII includes a carrying bag, making transportation a breeze.
TC Helicon GoXLR
The GoXLR is a one-stop streaming solution that gives you great audio quality and effects, and allows you to take control of your in-stream audio with 4-faders to control your levels.
You can connect to your PC or console via USB or optical, giving you audio quality of up to 24-bit 48 kHz. The console is well lit and intuitively laid out, so you have access to sample triggers, voice effects, and even a button to sensor "strong" language.
Roland V-1 SDI
If you're competing with some of the top video podcasts in your field, using multiple cameras and a professional video switcher like the V-1 SDI is a key aspect that immediately makes a massive impact on the quality of your production.
The V-1 SDI provides three SDI and two HDMI inputs, and you can control feeds from the V-1SDI RCS software application for Mac and PC. Overall, it turns your setup into more of a broadcast studio environment.
About Creator Deals:
*Note: This article contains promotional links that help us fund our site. Don't worry: the price for you always stays the same! If you buy something through these links, we will receive a small commission. Thank you for your support!
Image Sources:
akg-lyra: AKG
Manfrotto Element MII Aluminum: Manfrotto
Roland V-1 SDI: Roland
akg-lyra-widget: Thomann
Rode NT-USB: Rode
manfrotto-element-mii: Thomann
tc-helicon-goxlr: Thomann
roland-v1-sdi-widget: Thomann