Catalinbread pledges to donate 100% of Blood Donor pedal profits to American Red Cross
Catalinbread has just announced a new drive pedal, the Blood Donor. With it, the company hopes to raise awareness for the American Red Cross blood donation campaign, and will be donating 100% of the profits directly to the charity. 
Catalinbread Blood Donor
The Catalinbread Blood Donor is a revamped and fine-tuned version of the Katzenkonig, with a slew of changes to help unlock the original circuit's full potential. The guys at Catalinbread have now added a carefully selected transistor set that pushes the boundaries of saturation and gain as far as possible, and made it even better. They have also lowered the original pedal's noise floor and managed to widen the utility of all the pedal's controls. This gives you an increased range of input sensitivity that, according to the company, will mimic the volume knob on your guitar.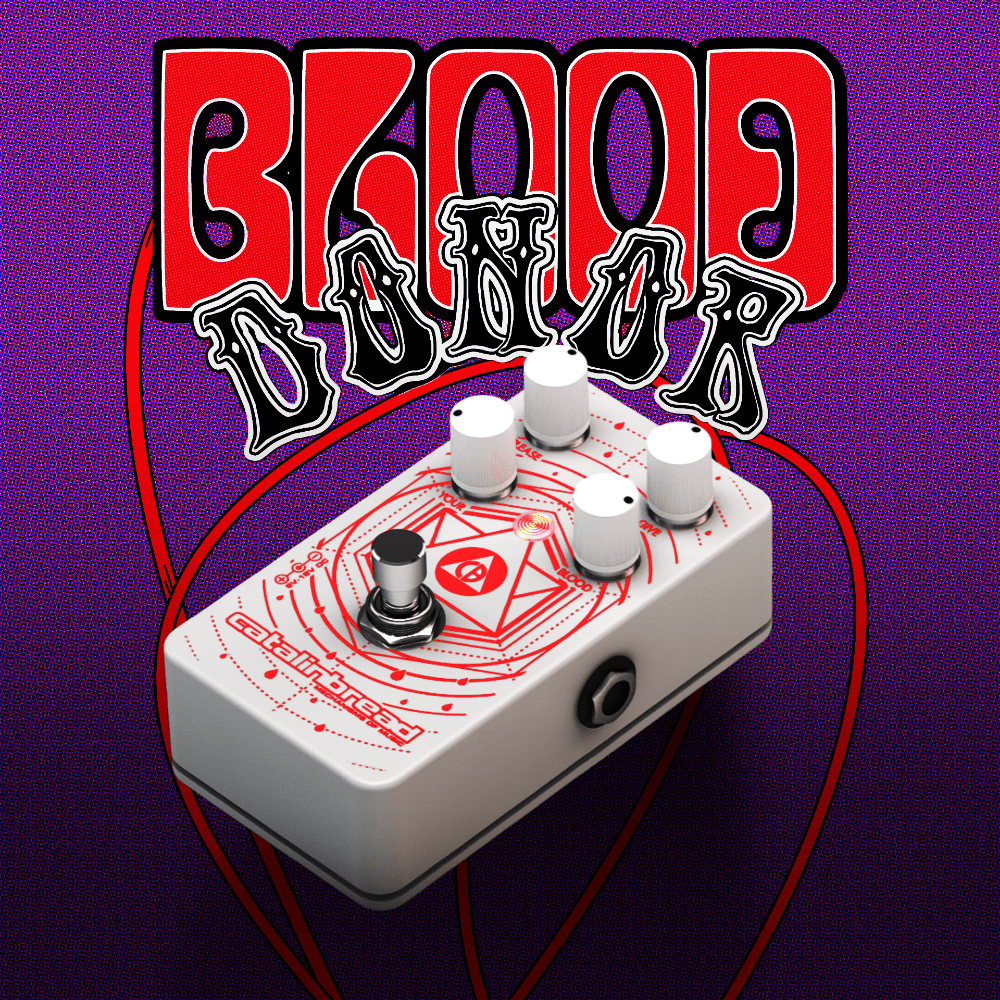 The Catalinbread Blood Donor gives 100% of profits to American Red Cross
American Red Cross
Due to the unprecedented number of blood drive cancellations since the coronavirus outbreak, the American Red Cross is facing a severe blood shortage and healthy individuals are needed to donate blood, so that the organisation may carry on saving lives. Catalinbread has announced that all the profits made through the sales of the pedal will be donated to the American Red Cross in a bid to help out. I think this is a great gesture from the company.
A pedal for a good cause
The unit should start shipping from 6 April.  The company is hoping to raise awareness for the cause by encouraging people to give blood. Other ways you can help are by purchasing posters and t-shirts from Catalinbread, the profits from which are also donated to the charity.
Enhancing the circuit is a nice little upgrade to an already great drive pedal. Add to that  the fact that 100% of profits are being donated to the American Red Cross, I think it's a win-win. This little Blood Donor will not only help to change your tone for the good, but also help out in the real world. I have popped a video of the original Katzenkonig below, so you can get an idea of what to expect from this new enhanced edition.
RRP – USD 179.99 
More Information
Video