Bitwig Studio DAW Summer Special with deep discounts
Expired
DAW developer Bitwig started its annual Summer Special sale with deep discounts on all its products – going above EUR 100 at times. The deals will last until July 2022 and they cover all DAW editions and upgrades. It's a great opportunity to get started with production softwware that has a lot to offer, or upgrade from an older/lite version.
Bitwig Summer Special sale
The developer kicked off the summer season with a big sale. DAW enthusiasts can save quite a bit during this period. Until the end of July 2022, Bitwig Studio 4, 8-Track, 16-Track, and upgrades are available at significantly lower prices.
If you wanted to get Bitwig as your new DAW or source of inspiration for music production, now is the best time to do so. Same goes for upgrades. Studio 4 owners can save on those and the year upgrade plan. It gives you the latest version with new functions and features for a year at no extra charge.
All offers for the DAW and upgrade plans from the Summer Special are currently available from our affiliate partner Thomann * . Thank you for supporting Gearnews!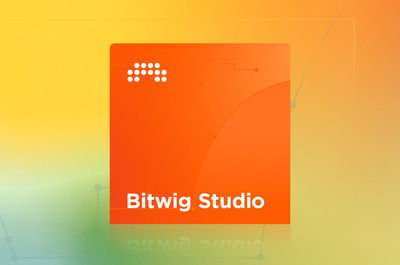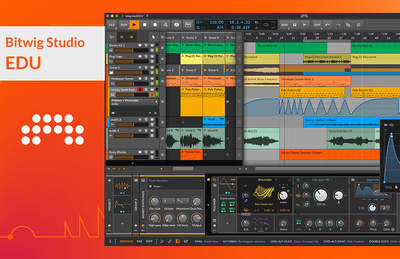 Bitwig Studio EDU Download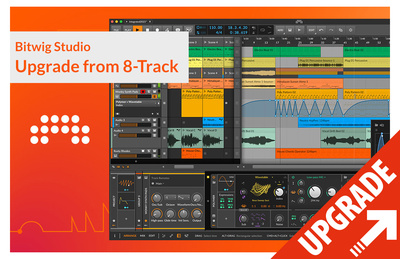 Bitwig Studio Upgrade 8-Track Download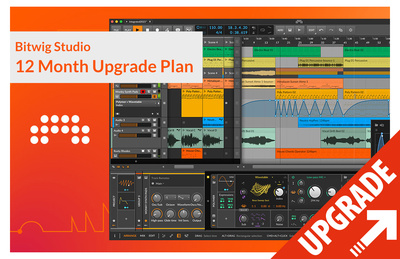 Bitwig Studio Upgrade Plan Download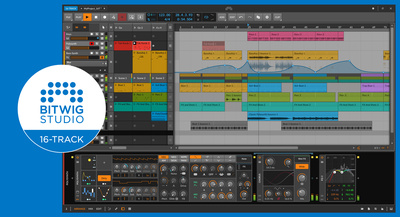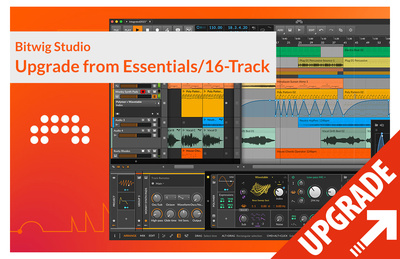 Bitwig Studio UG Essentials/16-Track Download
The software works standalone under macOS 10.14+, Linux Ubuntu 18.04+, and Windows 7+. A 30-day unlimited demo version, PDF user manuals, and a number of tutorial videos can be downloaded from the developer's website.
Learn more about Bitwig
Videos
In the videos below, techno producer and DJ Richie Hawtin demonstrates how he uses Bitwig Studio 4 in the studio and on stage. It's an interesting and close look at his process that's worth watching for the knowledge alone.
* This article contains affiliate links to help us fund Gearnews. If you buy something through these links, we will receive a commission. Don't worry – the price for you always stays the same. Thank you for your support!