Best Sample Packs This Week: 70s piano, frame drums, chill pads, lo-fi hop hop
The best sample packs this week include a modern take on a vintage 70s electric piano, a unique sample set of Asian frame drums, synth pads with nature sounds, and some lo-fi hip hop sounds for the Babylon application.
Sample Science Pianotone 600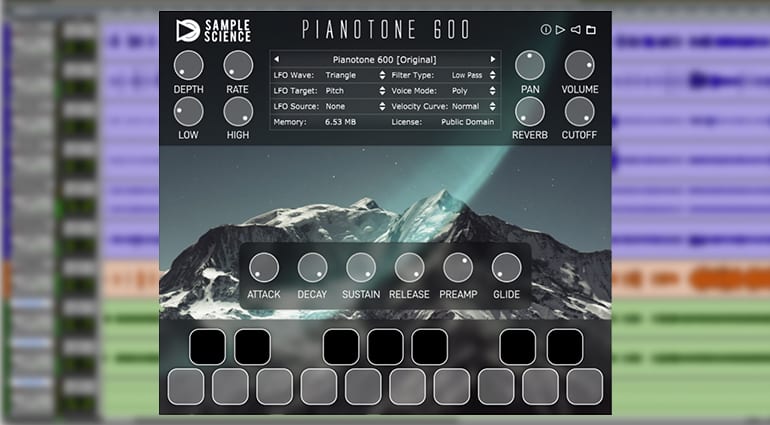 The Jen Pianotone 600 was one of the quirkier pianos of the 70s, and Sample Science has revived it in the digital world with this plug-in. It functions in two modes – one with the original reaction and another that provides more touch sensitivity. There are also three voice modes: monophonic, polyphonic, and legato. It has the same controls as other Sample Science plug-ins including controls over the envelope, filtering, and reverb. It's a small pack of samples at just 10MB in 16-bit, 44.1kHz specifications. The best part? It's totally free.
RDG Audio Frame Drummer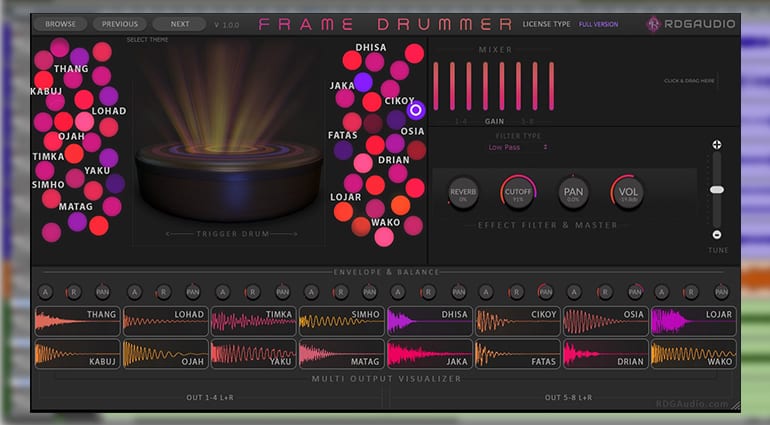 This is a unique drum sample set taken from Asian frame drums. They were sampled in two mic positions to provide a proper stereo image. The GUI is unique but is fairly easy to navigate. The pack includes more than 400 samples, and up to seven sounds can be stacked at once. As far as controls go things are fairly robust. These include filtering, attack, release, pan, gain, tuning of the drums, and reverb. All samples are velocity sensitive. It works for Windows and Mac 64-bit and comes in VST3 and AU formats. It's a unique set of samples available for just $59.99.
Quiet Music Serenity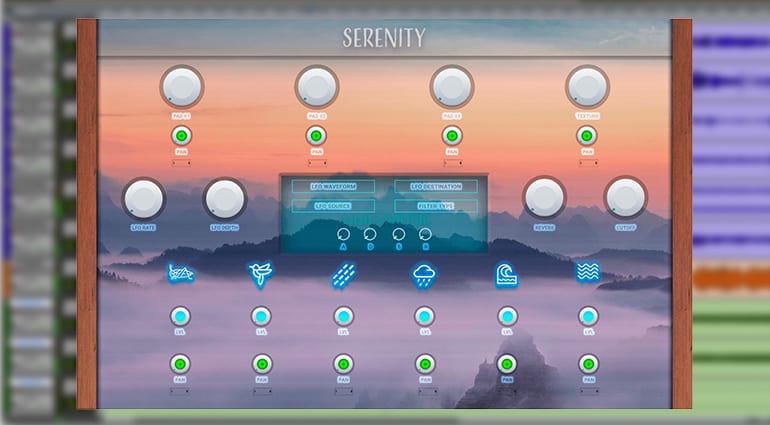 Create relaxing and tranquil tracks with these free pad samples infused with the sounds of nature. Everything is built on 10 different layers, with four layers of pads and 6 layers of nature sounds created from field recordings at 24-bit/96kHz. You can output each individual layer as separate tracks into the DAW. Controls dial in the ADSR of the envelope, LFO, filtering, and reverb. It's a cool plug-in that is worth toying with as it's totally free.
W.A. Production Lo-Fi Hip Hop Presets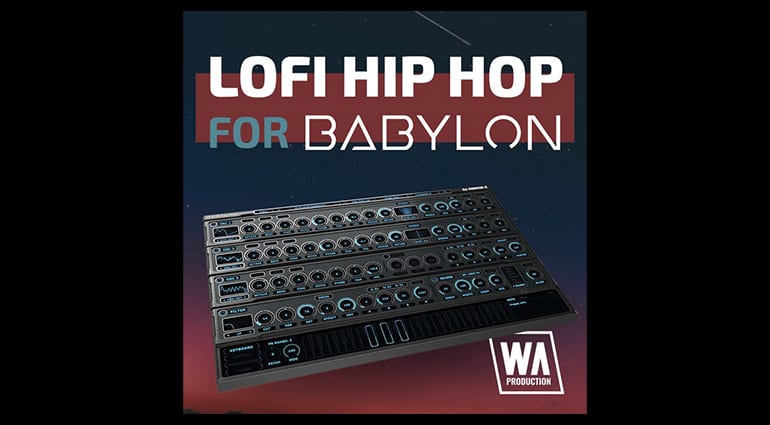 Inject some chill into your hip-hop productions with this sample pack for Babylon. These include 120 sounds like strings, keys, horns, and all kinds of atmospheres. The interface is fairly streamlined, with three oscillators, filtering, and settings rows that make it easy to select and shape the sounds. And if you're looking to get really experimental there are scale and microtonal tuning features that can transform your sound by adding in note partials and the ability to tune each note specifically. Also included are a number of effects like delay, reverb, distortion, and delay. It's currently on sale for $5, but retails for $9.90