Best Sample Packs This Week: Symphony strings, grand piano, rain sounds, aggressive drums
This week's sample packs include a full string symphony, a great sounding grand piano with a simple control set, nature sounds captured in some gorgeous locations (like the Rocky Mountains), and an aggressive drum bundle. 
Sound Magic Cadenza Strings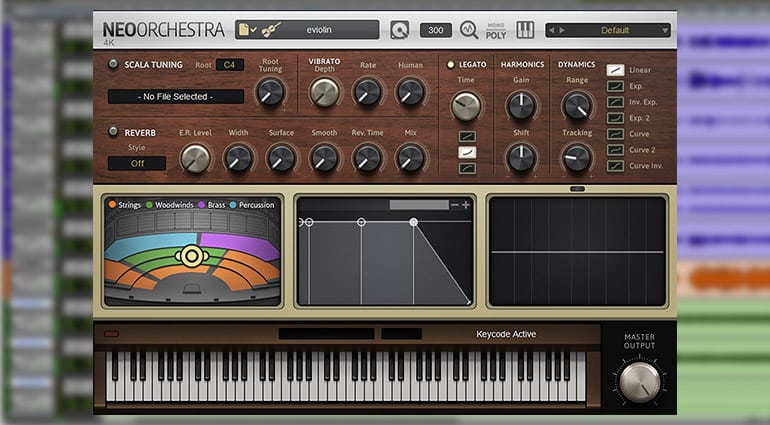 With Cadenza Strings you have access to a full symphony string section that includes 40 players across violins, violas, cellos, and basses. The 32-bit/192kHz samples were masterfully recorded at New York's Premium recording studios using the best gear that includes Neumann microphones, Prism conversion, all going into a SSL console.
Each sample was recorded in a variety of styles like vibrato, spiccato, martellato, pizzicato, sustained, and more. There are some onboard effects to further shape things, like a 5-band parametric EQ, dynamics, harmonics, vibrato, and reverb. It uses Sound Magic's keyswitch and Scala tuning systems, allowing it to be used just as easily in a live setting as in the studio. These things combined with the modeling legato technology provides a very realistic experience. Via Hybrid Modeling Technology the entire pack is very easy on CPU and takes up a small hard drive footprint.
Dark Silence Sound Design Dark Grand LE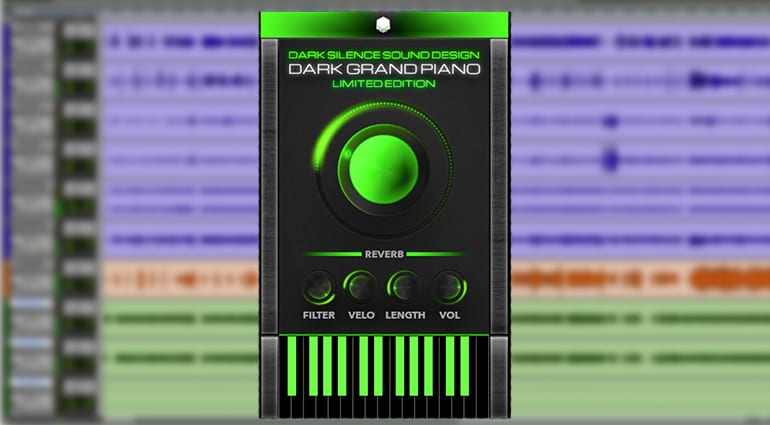 Dark Grand is a digital replication of an 85-key grand piano from the 1920s. All keys are velocity sensitive and the GUI is surprisingly simple. With just four parameters over velocity, filter, length (release), and volume you get all of the control you need. It offers on-board reverb with a single knob to control the entire reverb sound. It runs on Windows and Mac in VST and AU and works with all DAWs except Pro Tools AAX for just $9.99.
Triple Spiral Audio Dystopian Rains
Conceptualized during the current COVID-19 pandemic, Dystopian Rains aims to bring sounds to the DAW that reflect the variety of feelings in the world today. These professionally recorded samples include 146 presets, 41 multis, and 42 sound sources that are perfect for game and film sound design in a variety of genres. What's more, you can combine, stack, and layer sounds to create inventively new sounds altogether.
A number of locations were used to record the 24-bit/96kHz samples, including Canada's west coast and the Rocky Mountains. The bundle even features rains captured at different times of day as well as different intensities. It requires Spectrasonics Omnisphere 2.6.3c to run and is available for the introductory price of $31.50.
Aggrsn Drums Bundle
Suitably named, Aggrsn Drums provides 11GB of aggressive samples perfect for high energy sound design for film, gaming, and more. It includes the company's Renegade and Medusa drum libraries as well as 47 patches of pianos, guitars, synths, cellos, percussion to more esoteric elements like battlecries and pulses. At $249 it's not exactly inexpensive, but includes a number of high quality sounds across two different libraries.
Image Sources:
Cadenza Strings recorded as a full symphony string section, which features 40 players, 16 violins, 12 violas, 8 cello and 4 basses; all handpicked session musicians who appears in New York Premium recording studios.: sound magic
Carefully crafted for simplicity, The Dark Grand Piano LE breeds elegance into any style of musical project. : dark silence sound design
Suitable for soundtrack and game score, live and online video production, and Ambient and Downtempo music, the library contains 146 presets, 41 multis and 42 sound sources.: triple spiral audio
The Aggrsn Drums Bundle includes a total of eight unique drum mix presets designed for producers of trailer music, EDM, rock, metal, synthwave, underscore and everything in between.: musical sampling