Best Live Gear 2021: Top Ten Microphones, IEMs and PA Systems
Great new gear this year by Mackie, Shure, HK, Earthworks, JBL, Austrian, Rode and Sennheiser
2021 is almost at an end and so it's time for our roundup of the best live gear of 2021. From wireless mics, to podcasting solutions and even good old PA systems, here's my pick of the bunch in 2021.
2021 – Redefining the Meaning of Live
Well, that's been an interesting year for us all, hasn't it? When we celebrated New Year, the chances are we did it over a web connection away from friends. Now, at the year's end, live music has opened up again and we're back out touring again!
But I think the meaning of "live" has now forever changed. No longer does "live" purely refer to going to a venue and watching people on stage. Live now means so much more, including watching performances or presentations in real-time, over the web. It only stands to reason then that the products that fall under the banner of "live" have changed and evolved too. With that in mind, here are my personal picks of the products that really stood out to me in 2021. From podcasting mics, to PAs, here are the ten products that represented, to me, the best live gear of 2021.
The Best Live Microphones of 2021
Without a doubt, this year's been a good year for microphone releases! From wireless lav mics aimed at content creators to dedicated live vocal microphones, it's been great to see some genuinely innovative designs come to market.
Rode Wireless GO II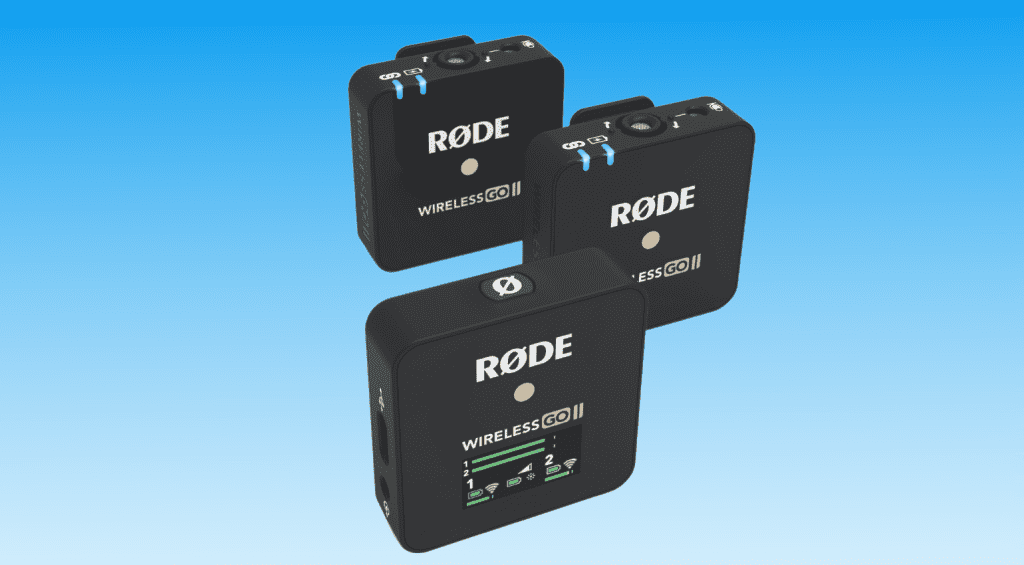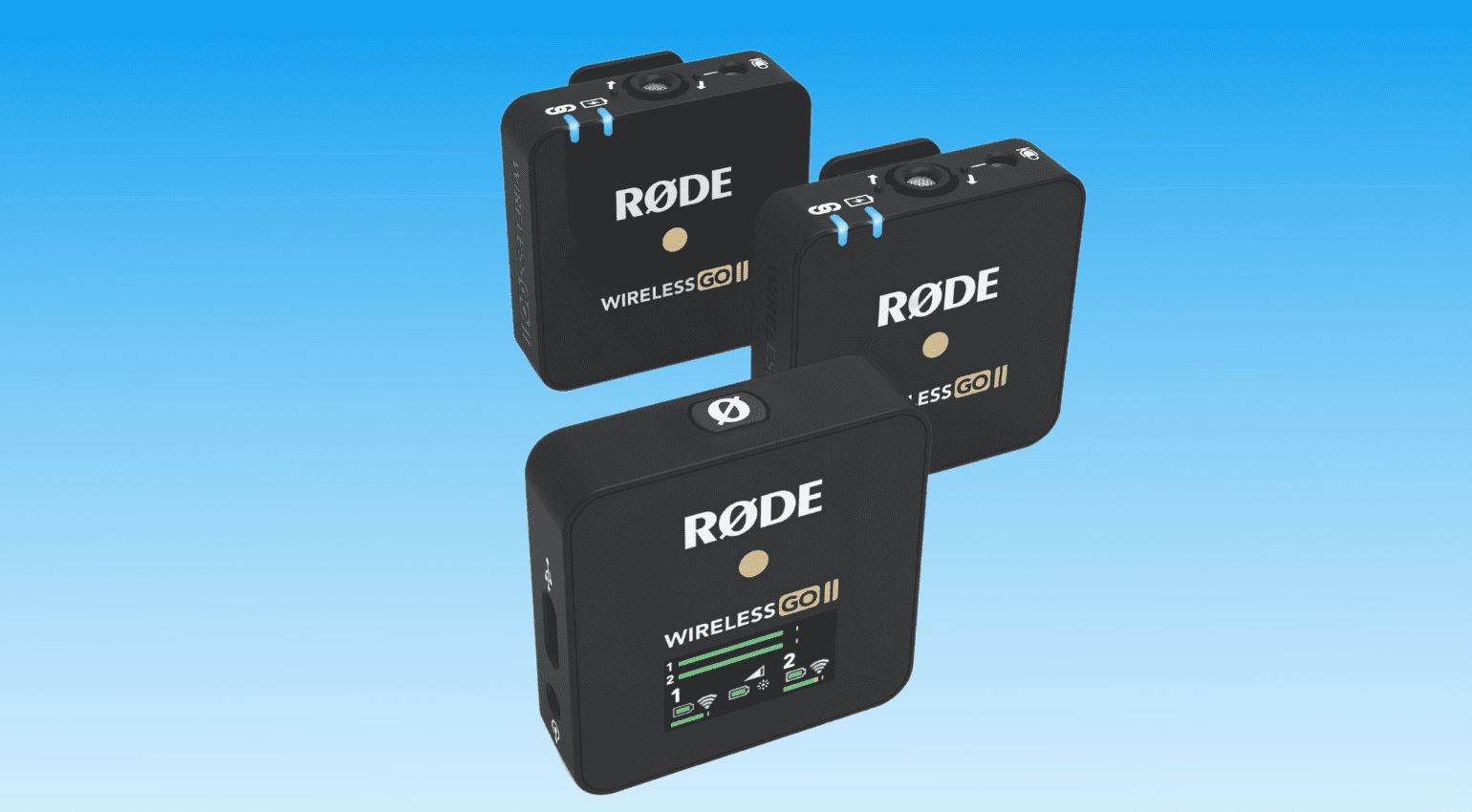 Here's a microphone system that shows a maker who knows the target audience, and nails the spec needed for that application. If you've ever tried to create video content on the go, then you'll know the hassles of getting great audio. The Wireless GO II addresses all of those and then some. I particularly love clever touches like being able to record a safety track natively on the transmitter. Rode's continuing updates to the system's firmware keep adding to the functionality of this great product. Surely this is THE go-to content creator lav mic system?
Austrian Audio OD505 and OC707
Austrian Audio, as you may know, was formed when a corporate reshuffle closed AKGs historic Austrian base of operations. The resulting splinter company and the ex-AKG team has been hitting home runs with their new range of mics and headphones.
The OD505 and OC707 mark Austrian Audio's very first live sound products, and boy was I impressed by the specs and design. Both condenser and dynamic microphones offer active electronics. The result of all that clever design is a massive amount of headroom, wide frequency response, and huge SPL handling. A tremendously impressive debut into the live sound arena.
Shure MV7X
"More Accessible and More Affordable" is what I wrote about the Shure MV7X back in September. Sitting as the accessible entry point below the Shure MV7 and the podcasting legend that is the SM7b; the Shure MV7X gives those with an existing audio interface a credible entry point into quality podcasting mics.
Earthworks Icon
If there was a microphone product that proves form and function can co-exist blissfully, then it's the exquisitely designed Earthworks Icon series of "broadcast" microphones. The timeless, mid-century aesthetic had me hooked from the start. Couple the looks with something that's beautifully made, machined and designed to last a lifetime, then you have something quite special.
I think innovative and unique designs should be highlighted and applauded. That's why I'm giving the Earthworks Icon a very deserved spot on this list of The Best Live Gear of 2021.
Sennhesier EW-D
Ok, so the Sennheiser EW-D is technically a wireless system rather than a microphone per-se. However, with a range of wireless handheld and lav mic systems forming the range, I'm going to chuck the EW-D range in the microphone section.
The specifications are mind-bending; the new hybrid analogue/digital topology gives a 134db dynamic range. This thing should be virtually impossible to overload; no signal companding is required. There's even an impressive dedicated control app, making channel allocation and system tuning relatively simple. Altogether, I would say the Sennheiser EW-D is one of the most impressive products I've seen launched this year.
The Best PA Speakers and IEMS of 2021
If there was a sign that things have been picking up in the live sector, it's been the glut of PA speaker systems released towards the end of the year. Here are my favourite PA speaker systems and IEM releases of 2021!
JBL Eon One Mk2
Undoubtedly, you can't help but have noticed that the "Column Array" type PA system has become seriously popular. Originated by Bose, virtually every major PA speaker manufacturer now offers some sort of column array speaker.
Here's a good example. In 2021 JBL released the Eon One Mk2, a system I felt really sums up modern, portable column PA systems. Lightweight, portable, and easy to use, JBL has packed it with clever features like an onboard digital mixer with effects and dynamics. You can even power it using a replaceable, rechargeable battery system!
JBL Eon 700
Furthermore, JBL has also pumped out the very impressive Eon 700 series of powered, portable speakers. Once again, filled with clever tech such as wirelessly controllable settings and onboard FX and dynamics processing. There's even a matching subwoofer with the same tech, allowing you to build a modular, tuneable PA rig with just a couple of cables. Good work JBL!
Mackie Thrash 212 and 215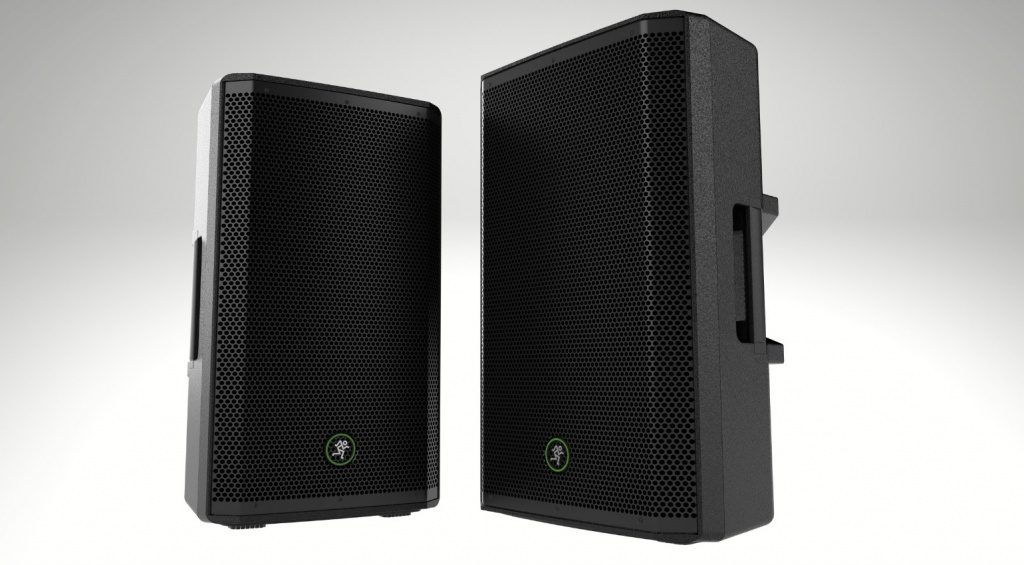 By the same token, Mackie has put some great releases out this year, too. It should be noted that the company has taken a slightly different approach to JBL. The Thrash series is all about big bang for your buck. In this case, there's no fancy-schmancy connected tech, just a simple, affordable, no-frills powered speaker with the basics.
Clearly, the advantage here is that you're getting a powerful speaker, with a big name brand on the front, for an extremely reasonable price. It's nice to see Mackie making solid, "no-frills" gear again.
HK Audio Linear 9
Without a doubt, the most impressive PA speaker release we've covered this year is the HK Linear 9. There isn't space here to cover all the amazing design and tech that goes into the Linear 9. For the deep-dive, check out our article on the Linear 9 series.
There are some extremely impressive design features incorporated in the Linear 9 series. For this reason, it gets my personal vote for being the standout PA system of 2021.
Shure Aonic 215 Gen 2
To conclude my roundup of The Best Live Gear of 2021, I'm going to throw in the Shure Aonic 215 Gen 2 IEMs. The Shure 215 already has a solid rep for being a really great performing IEM for the money. Undoubtedly though, Shure's Gen 2 revisions just added more reasons to love the 215!
As people shift between traditional live roles, streaming and active monitoring needs, so too does their monitoring solution. What I felt was particularly neat about the Aonic 215 was their adaptability. You can quickly convert them to run as Bluetooth connected earbuds, or traditional wired IEMs. That's some smart design that really adds to the usability and functionality of an already good product.
Image Sources:
Rode Wireless Go II: Rode
Austrian Audio OD505 and OC707 live vocal microphones: Austrian Audio
Shure's MV7X: Shure
jbl-eon700-teaser: JBL
Mackie Thrash 212 & 215 Cover: Mackie
hk-audio-linear-9: HK Audio