Sennheiser EW-D: An exciting new app-enabled wireless system for Live audio
Sennheiser EW-D marks the exciting launch of a brand new, app-enabled version of the Evolution Wireless Mic system. The most exciting live-sound product launch of the year? Possibly…
A New Evolution
When it comes to wireless microphone systems, the Sennheiser Evolution system is an industry giant. Launched in 1999 you wouldn't be exaggerating to describe it as one of the industry-standard wireless systems.
You can imagine then, that we were especially excited when we heard about the new EW-D system. Importantly, this is a whole new ecosphere of wireless transmitters and receivers. Undoubtedly anyone working in live sound, conference, broadcast and education will find something of interest here.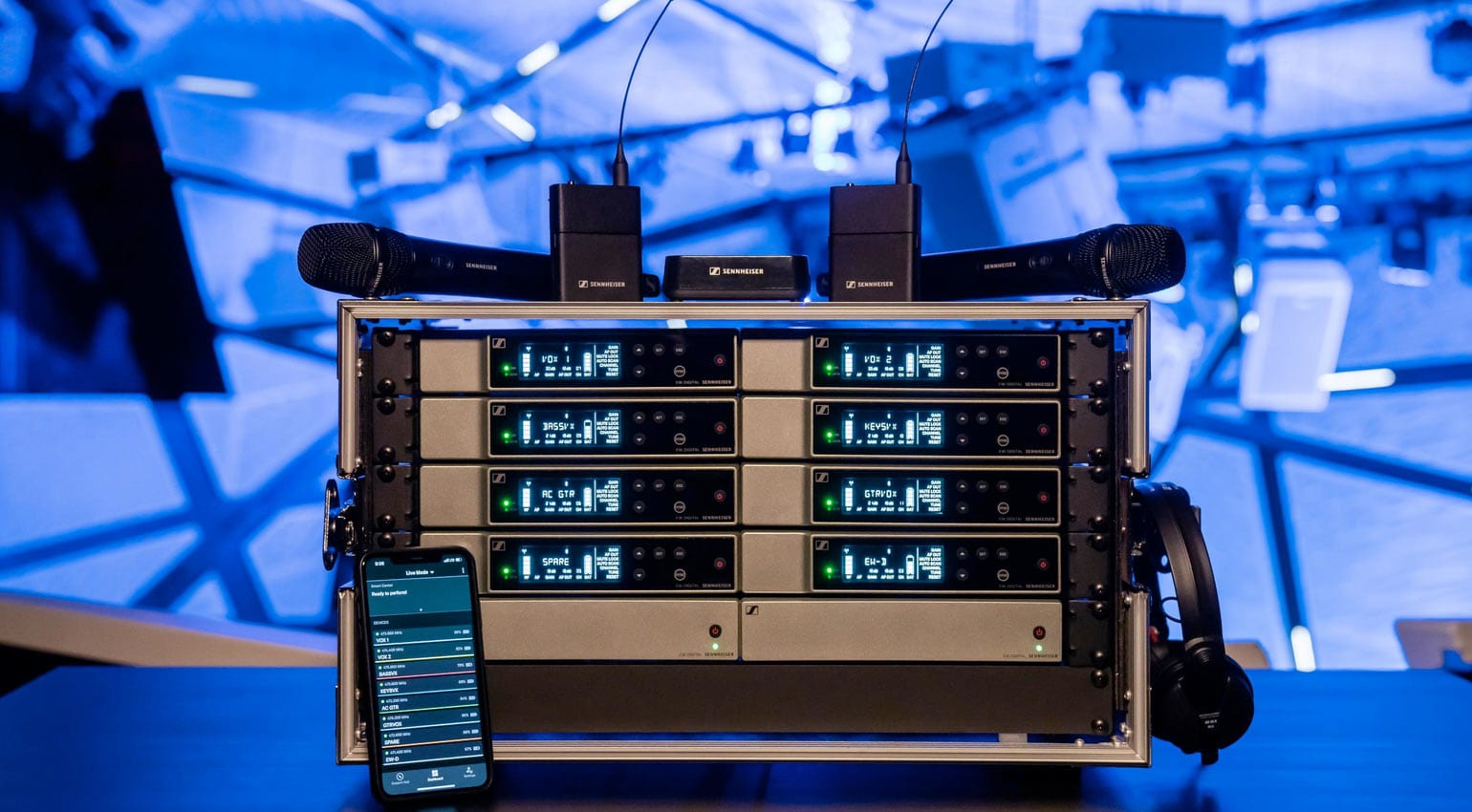 Sennheiser EW-D: App Connected
Let's go straight to the big headline feature for the new Evolution series: app connectivity. Even if you're a wireless professional, setting up wireless systems is time-consuming and sometimes tricky. Finding free channels, labelling receivers and transmitters, keeping an eye on battery levels. Frankly, it can be a complete pain.
One of Sennheiser's aims with the new EW-D is to make wireless setup accessible to everyone. Indeed, all you have to do is download the free SmartAssist App to feel like an RF-pro. The app assists in setting: frequency allocation, labelling transmitters, displaying battery information and so on.
So far as I'm aware, this is the first time Sennheiser has dabbled with app-based connectivity. If they get it right it will be a major selling point for the EW-D system.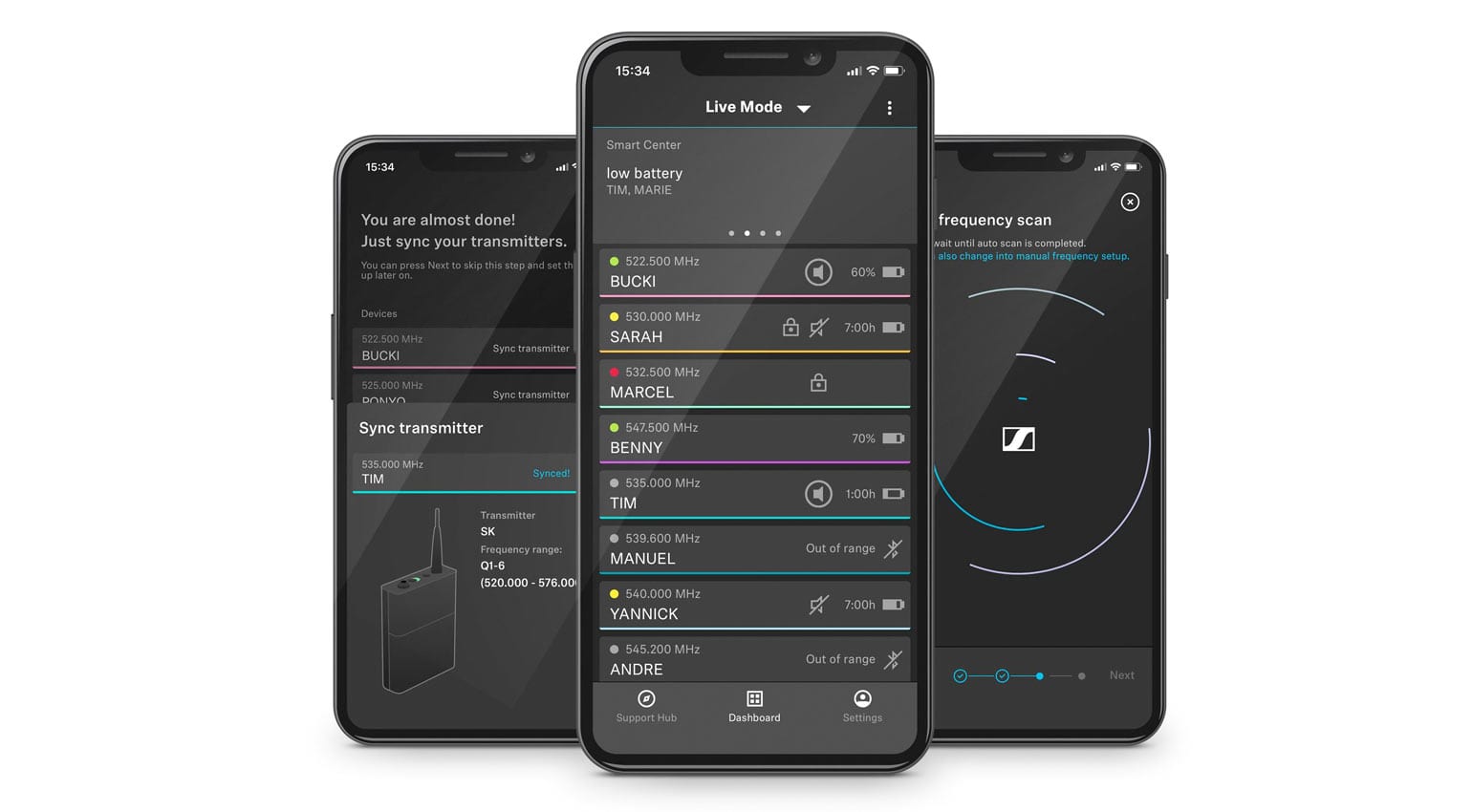 Digital Control, Analogue RF
Although the name might lead you to think the EW-D system is fully digital, that's not the case. Importantly, EW-D still operates on the analogue UHF band but without audio companding in the front end.
Reading further, Sennheiser quote a 134db input dynamic range, which is astonishing! By switching to a hybrid digital audio path, analogue RF topology, Sennheiser has made a wireless system that's effectively impossible to overload.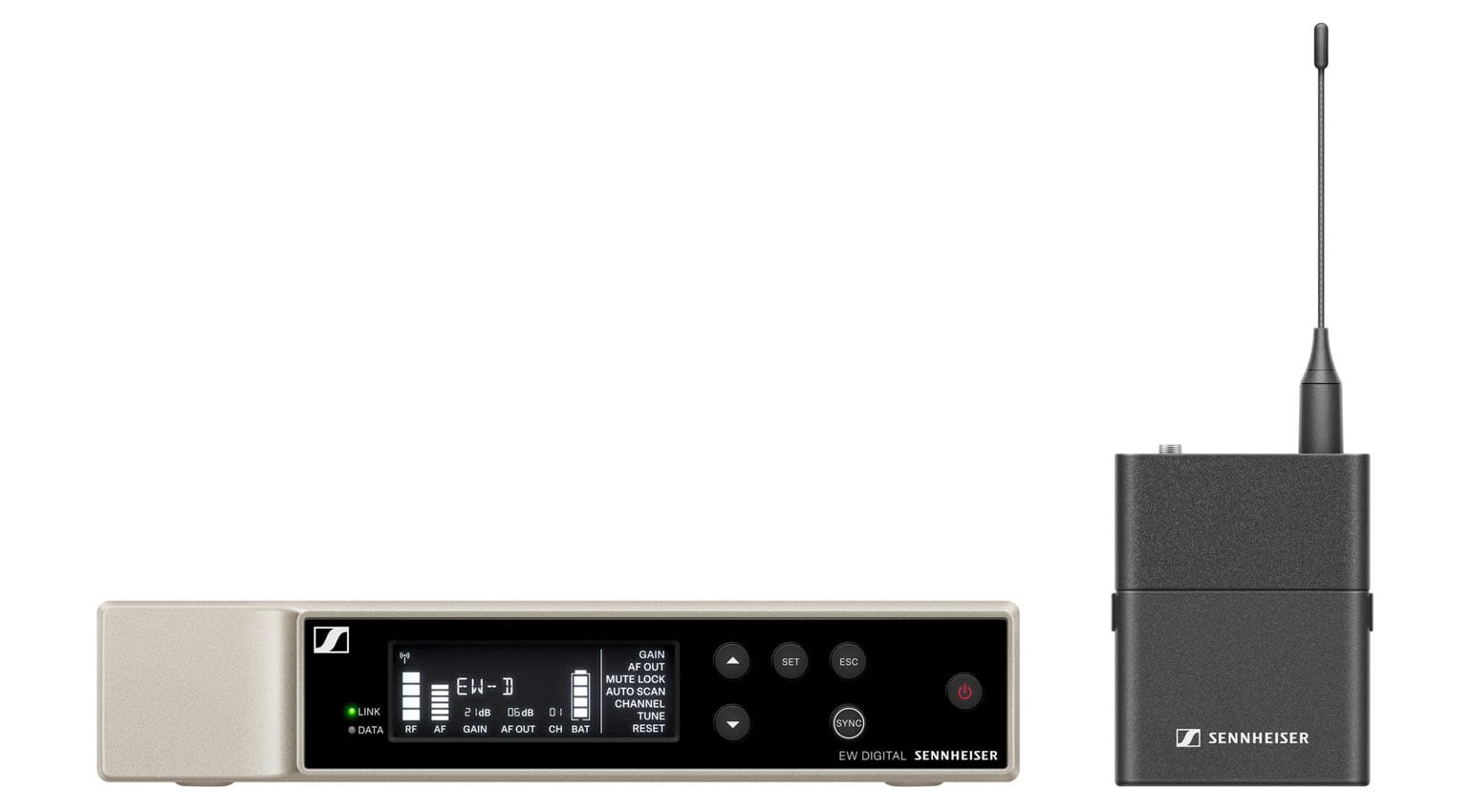 There is a range of sets available, which offer both handheld and bodypack transmitters. Naturally, the handheld transmitters will work with both Sennheiser and Neumann wireless capsules. You'll also find the bodypack transmitter works with both cardioid and Omni lav mics, as well as instruments.
I'm finding this to be the most exciting and interesting live-sound release of the year, so far. If the EW-D system lives up to its promises, then this will surely be the system to beat at this price point.
More Information
Image Sources:
Sennheiser-Evolution-Wireless-Digital: Sennheiser
Sennheiser-Evolution-Wireless-Digital-App: Sennheiser
Sennheiser-Evolution-Wireless-Digital_Base_Set: Sennheiser