The new Shure MV7X: A No-Hassle No-Frills Podcast Microphone
If you're looking for an affordable, no-frills podcast microphone with an incredible heritage, then the new Shure MV7X could be just the ticket! This stripped-down, all-analogue version of the MV7, may be the new "go-to" for podcasters on a budget.
Shure MV7X
If you're an avid podcaster and tech enthusiast, then cast your mind back to October last year. Yes, it's come as a surprise to me, too, but it's been almost a year since Shure released the MV7 podcast microphone. The MV7 is Shure's clever way of capitalising on the success of the legendary SM7B.
The idea is simple: make a more affordable microphone that offers the same look and concept as the legendary SM7B. Now, a year on, Shure is making it even easier to get your hands on a great podcast mic.
So here it is then, the MV7X; the X is important, as it points at the main difference between it and the MV7. The MV7 offered both conventional XLR connectivity and USB connectivity; giving you access to a bunch of clever digital features. The new MV7X dispenses with digital connectivity in favour of a simple analogue XLR connection.
More Accessible, More Affordable.
In short, then, it's simpler, more affordable and more accessible, which I think is a great thing. If you already have an audio interface and can do without the USB connectivity and "smart features" of the MV7, then the Shure MV7X could be a good buy.
Unfortunately, as per the MV7, Shure hasn't printed any detailed technical data on the microphone, which I see as a little bit of a red flag. The only data I have to go on is that the MV7X is a cardioid pattern dynamic microphone with a frequency response of 50Hz to 16kHz. Be under no illusions then that the MV7X does not use the SM7B capsule!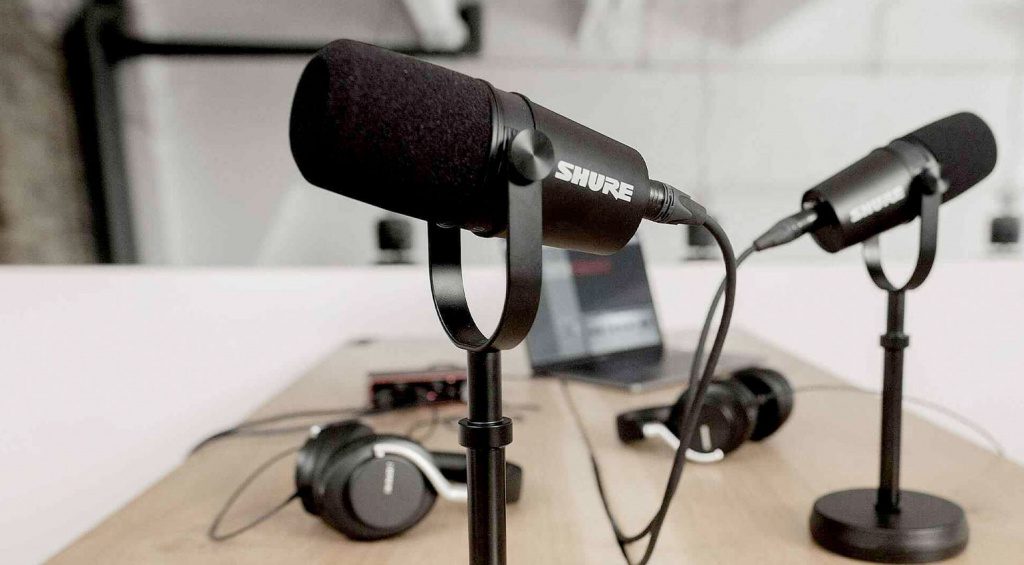 In spite of this, I predict that the MV7X will probably sell very well. The SM7B has become such an iconic microphone that I suspect its "halo effect" will bless the more affordable MV7X.
More Information on Shure MV7X
This post contains affiliate links and/or widgets. When you buy a product via our affiliate partner, we receive a small commission that helps support what we do. Don't worry, you pay the same price. Thanks for your support!