Free plug-ins this week: A mic sim, a saturator, a distortion and two synths!
After a brief hiatus, we're back with the usual coverage of the best free plug-ins that popped up throughout the week. We have a whopping five of them to present and we think they will make a fine addition to any producer's arsenal. Check them out, it's good stuff!
Besure N87 – free condenser mic emulation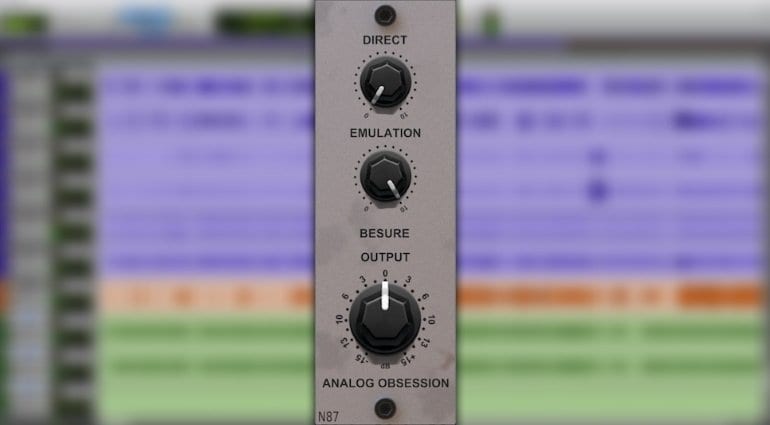 Analog Obsession released a free plug-in simulating a famous condenser mic – likely the Neumann U87. The most interesting thing about this plug-in is that it's designed to work with the ubiquitous Shure SM57 and SM58 dynamic mics. This means the price barrier for entry is very low, unlike other, more elaborate mic simulation systems on the market. The plug-in is very simple to operate, with just three controls – Direct (controls the level of the SM57/SM58), Emulation (controls the level of the emulated mic), and Output (controls the plug-in's output level).
Besure N87 is available in AAX, AU, and VST2 formats for Windows & Mac systems. A paid version, T251, is available as well – priced 40 USD. Download N87 here.
Temper (free saturation plug-in)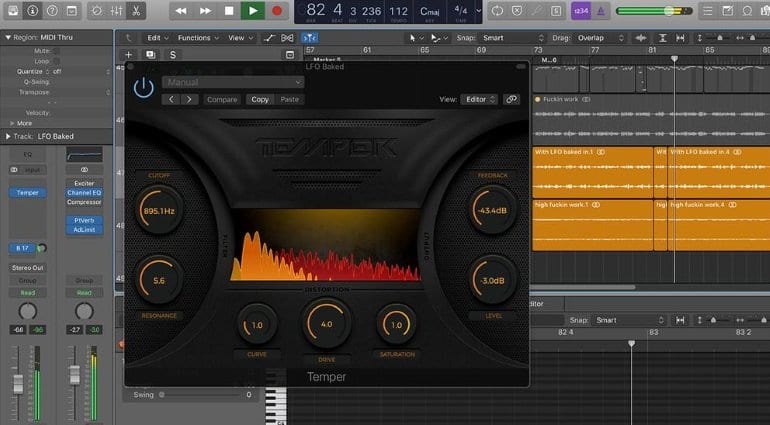 Developed by Creative Intent, Temper is a digital distortion plug-in with a saturation stage and a phase distortion algorithm. The variable saturation curve enables the addition of warmth and edge to the sound, while phase distortion is capable of brightening up the mix and adding clarity. Temper also comes with a resonant lowpass filter and feedback path, giving control over the intensity of tone. To top it off, the plug-in has a fantastic GUI. Given all it has to offer, Temper easily could have been a paid piece of kit, but there it goes – Creative Intent is giving it away as a gift!
Temper is available for download in 32- and 64-bit VST and AU formats for Windows and Mac computers. Download here.
Video
HY-Filter 3 Filter effect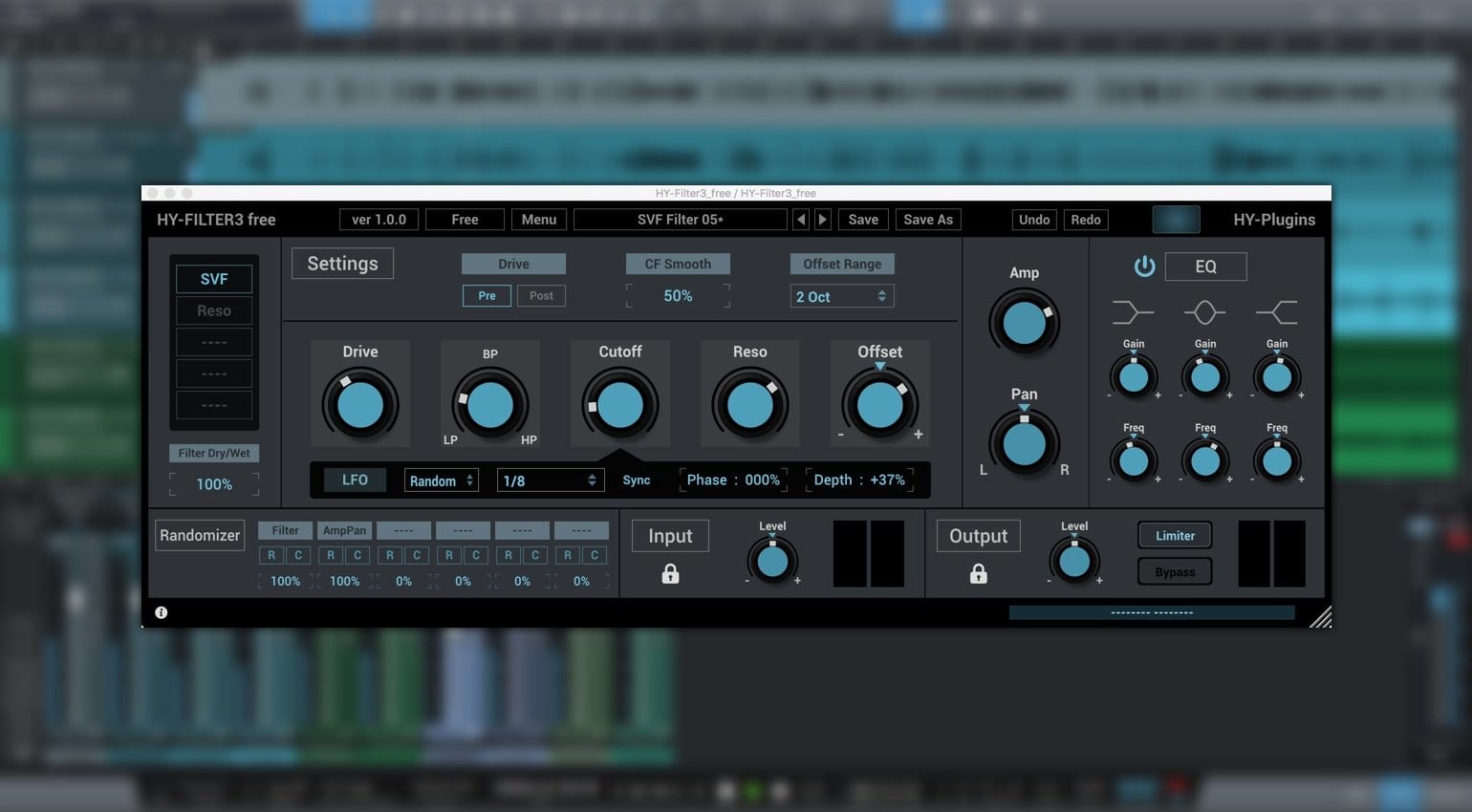 Respected developer HY Plugins has a new release – a filter plug-in chock-full of filter shapes, LFOs, curves, envelopes, and sound shaping options. It's called Filter 3, and as is usual with HY Plugins, it's available in both free and paid versions. This time around, the free version is greatly simplified – it only has two out of the paid (45 USD) version's five filter modes, and there's a complete absence of modulation and FX units. Unfortunately, this means you can't get a taste of the plug-in's 5 modulation engines or 18 effect types. There's only filtering – but at least it's filtering that really means business! You can get pretty far along with the free HY-Filter 3 before you consider ponying up for the paid version. HY-Filter 3 is available in all the usual formats for Windows and Mac computers. For more information and the download, head here.
The Qyooo – Free Analog Synthesizer Emulation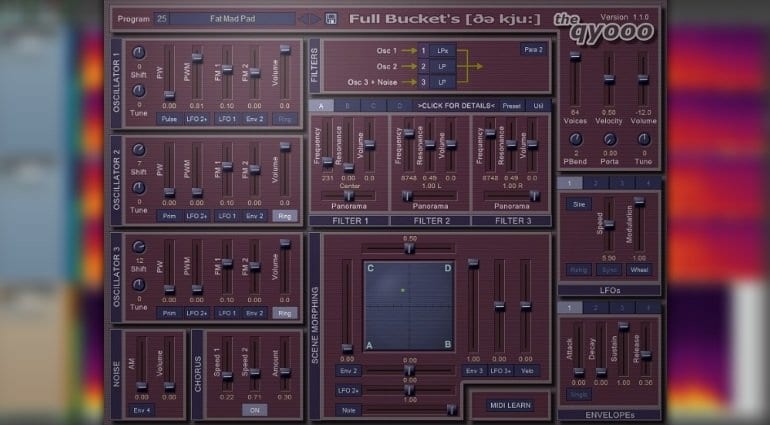 Full Bucket Music keeps upping the ante for free virtual synthesizers. The developer's latest release is qyooo, an original virtual analog synth with a plethora of features. The thing has three feedback filters, complex scene morphing for filter modulation, a white noise generator, four LFOs and envelopes, up to 64 voices of polyphony, chorus, an XY pad for modulation, and who knows what else. It looks like a great, fun synth full of sliders and switches to play with. Qyooo is compatible with Windows and macOS and is available for download here.
Infected Sounds Little-V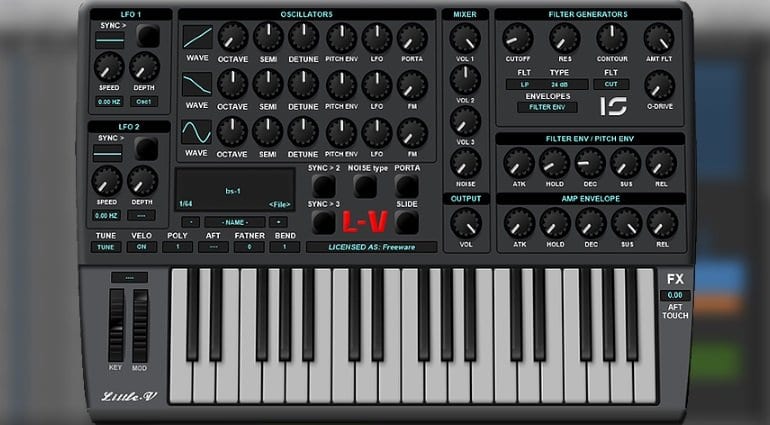 Here's a free synth that sounds great for all dance music genres. According to its developer, Little-V has the ability to generate fat basslines, leads, plucks, and a variety of other sounds & noises. Unfortunately, it's only available for 32-bit Windows systems, though using a bit bridge to run it on a 64-bit system probably won't pose a challenge. The full set of specs is available on the product page. Download here.
Image Sources:
Besure N87: Analog Obsession
Creative Intent Temper: Creative Intent
HY-Filter 3: HY Plugins
Full-Bucket-Music-Qyooo: Full Bucket Music
Little-V synthesizer: Bryntenbengal