Best free plug-ins this week: ModulAir, Vintage Electric Piano, Landscape
It's Sunday, which means it's time for some free plug-ins! We have three wonderful free instruments to introduce today: a full-fledged modular synth system, a film-like drone maker, and an electric piano. Meet ModulAir, Landscape, and Vintage Electric Piano!
Full Bucket Music ModulAir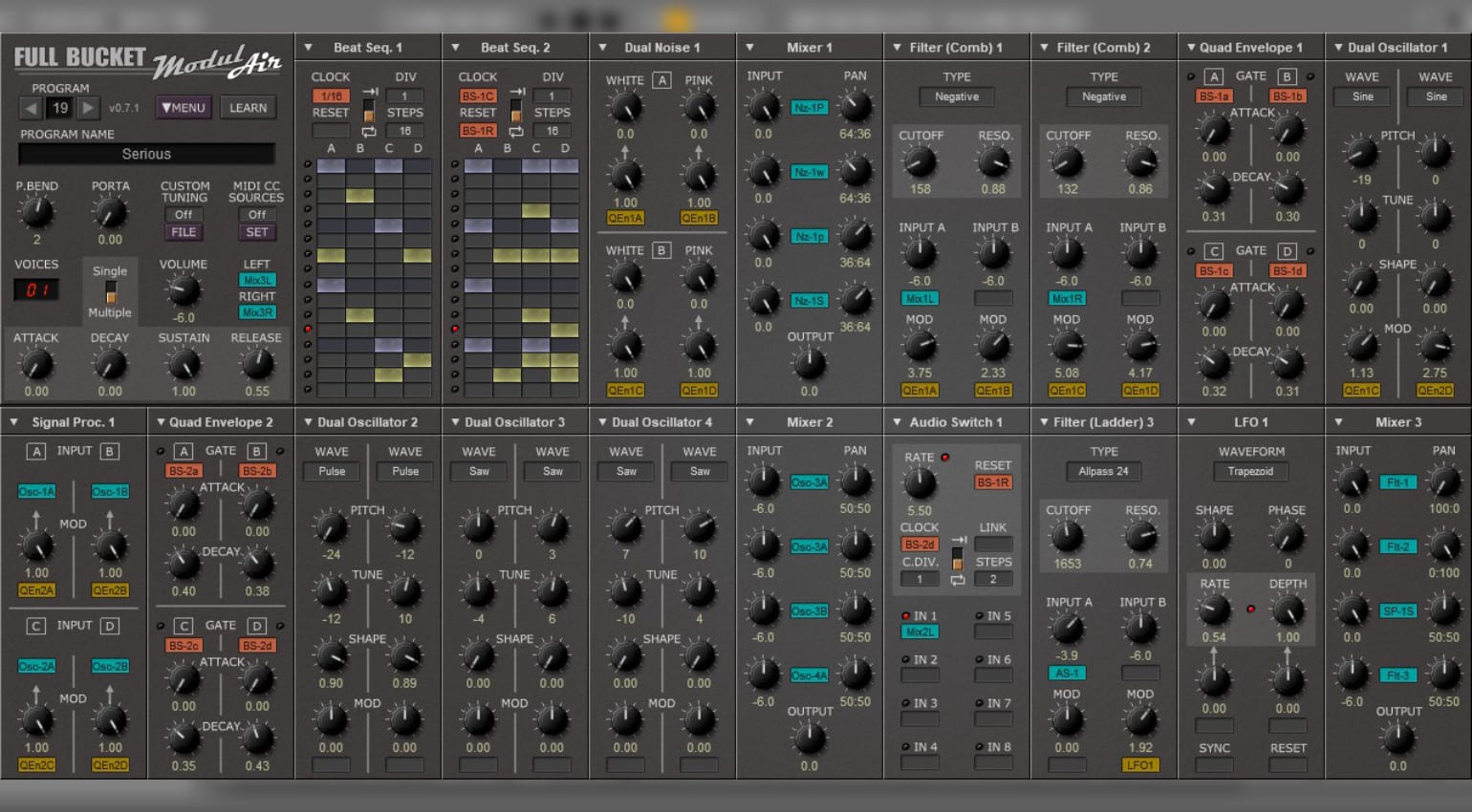 Developer Full Bucket Music is well-known among synthesizer enthusiasts for fully featured free virtual synths – mostly emulations of classic gear from Korg and such. FBM's latest synth is an original creation and quite exceptional – a complete virtual modular system with 31 modules (oscillators, signal processors, mixers, switches, noise generators, sequencers…) and an user interface that's genuinely beautiful to look at. While ModulAir is still in beta, you can try it right away – it even comes with a downloadable PDF user manual.
ModulAir is available for Windows and macOS systems in VST and AU formats in 32- and 64-bit formats. Since the synth is donationware, you can keep FBM's efforts alive by donating.
Video
Spitfire Audio LABS Vintage Electric Piano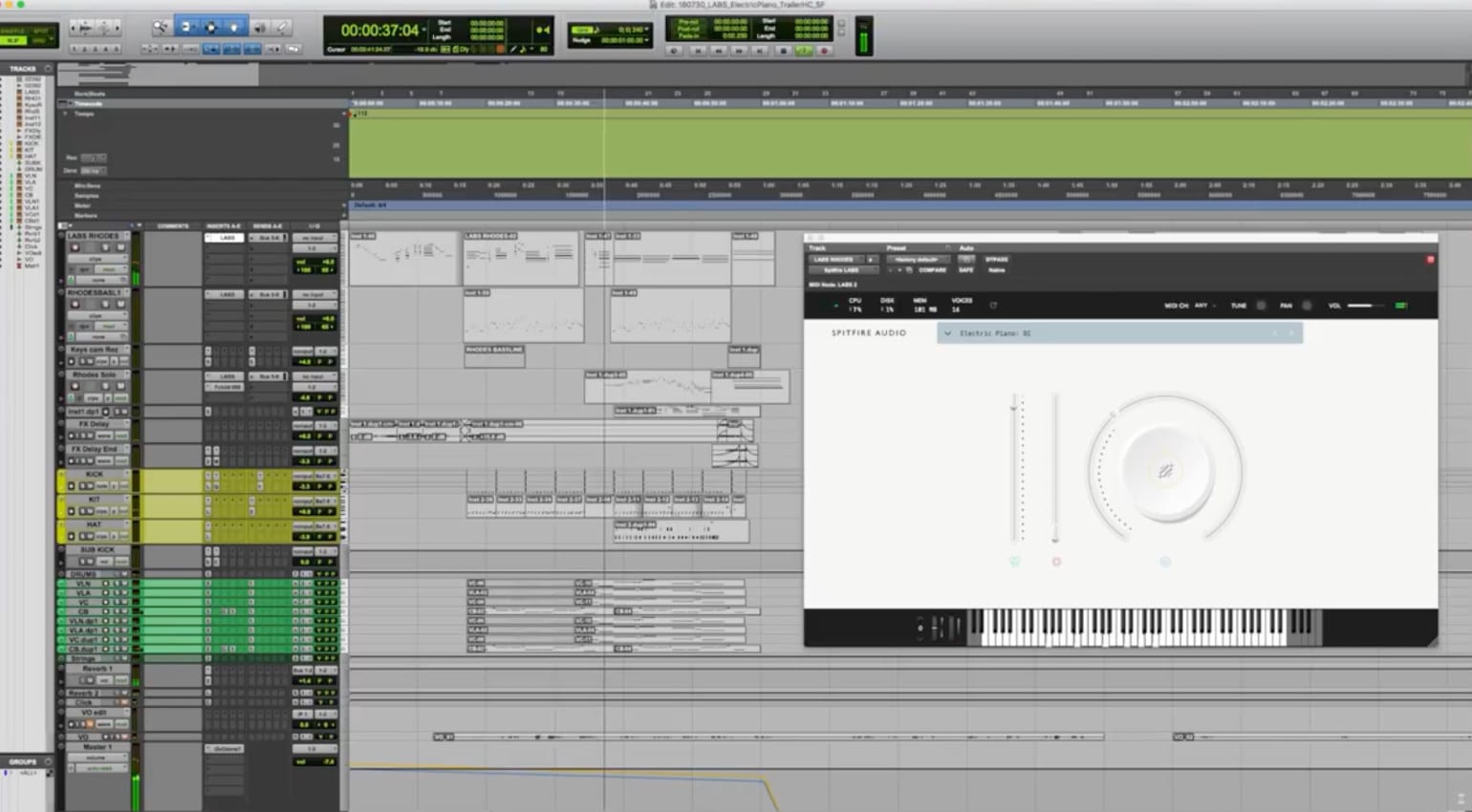 Developer Spitfire Audio continues its LABS series of free virtual musical instruments with an electric piano simulation. Vintage Electric Piano is a sample-based rompler that features an e-piano recorded during a 2018 Henry Cornish session. Learn more about LABS here and go treat yourself with a free copy on the developer's website.
VEP is available in VST, VST3, AAX and AU formats for Windows and macOS systems.
Video
Cinematique Instruments Landscape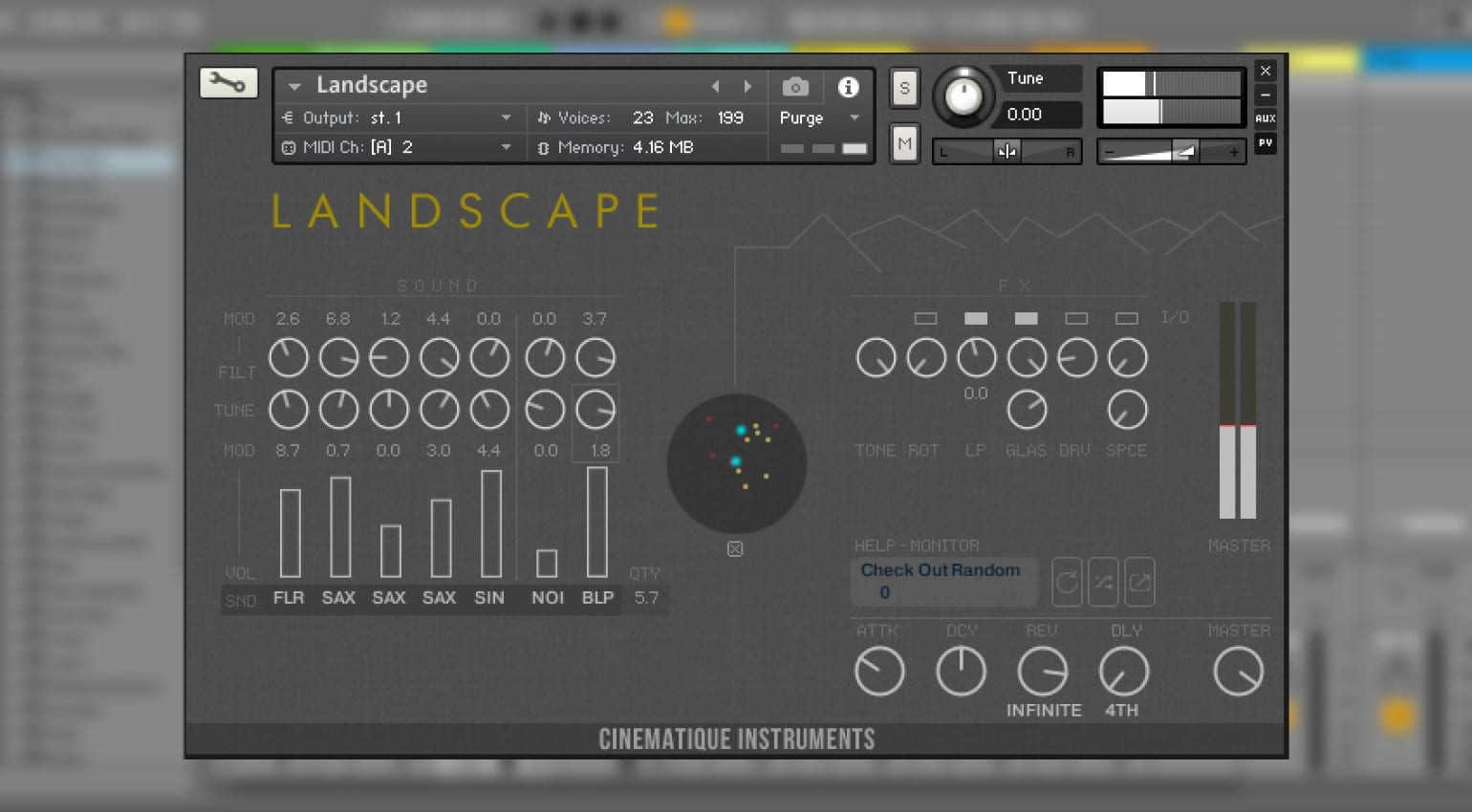 A free Kontakt instrument (requires the full version of Kontakt), Landscape is a drones and atmospheric sounds generator with seven slot to load sounds into. You can then add reverb, environmental noise, and use six insert & two send effects. The instrument comes complete with a downloadable PDF manual to get you started, although the interface isn't too difficult to grasp. Definitely a cool little noise maker!
Video
Image Sources:
ModulAir: Full Bucket Music
Vintage Electric Piano: Spitfire Audio
Cinematique Instruments Landscape: Cinematique Instruments