Best free plug-ins this week: MRatioMB, ModulAir, Sound Gadgets
While we are busy covering NAMM 2019 announcements and teases (it's intense this year…), generous and hard-working developers squeezed in a trio of free plug-ins for having fun during downtime. Check out Melda Production's MRatioMB, Full Bucket Music's ModulAir synth, and the colorful Sound Gadgets!
Melda Production MRatioMB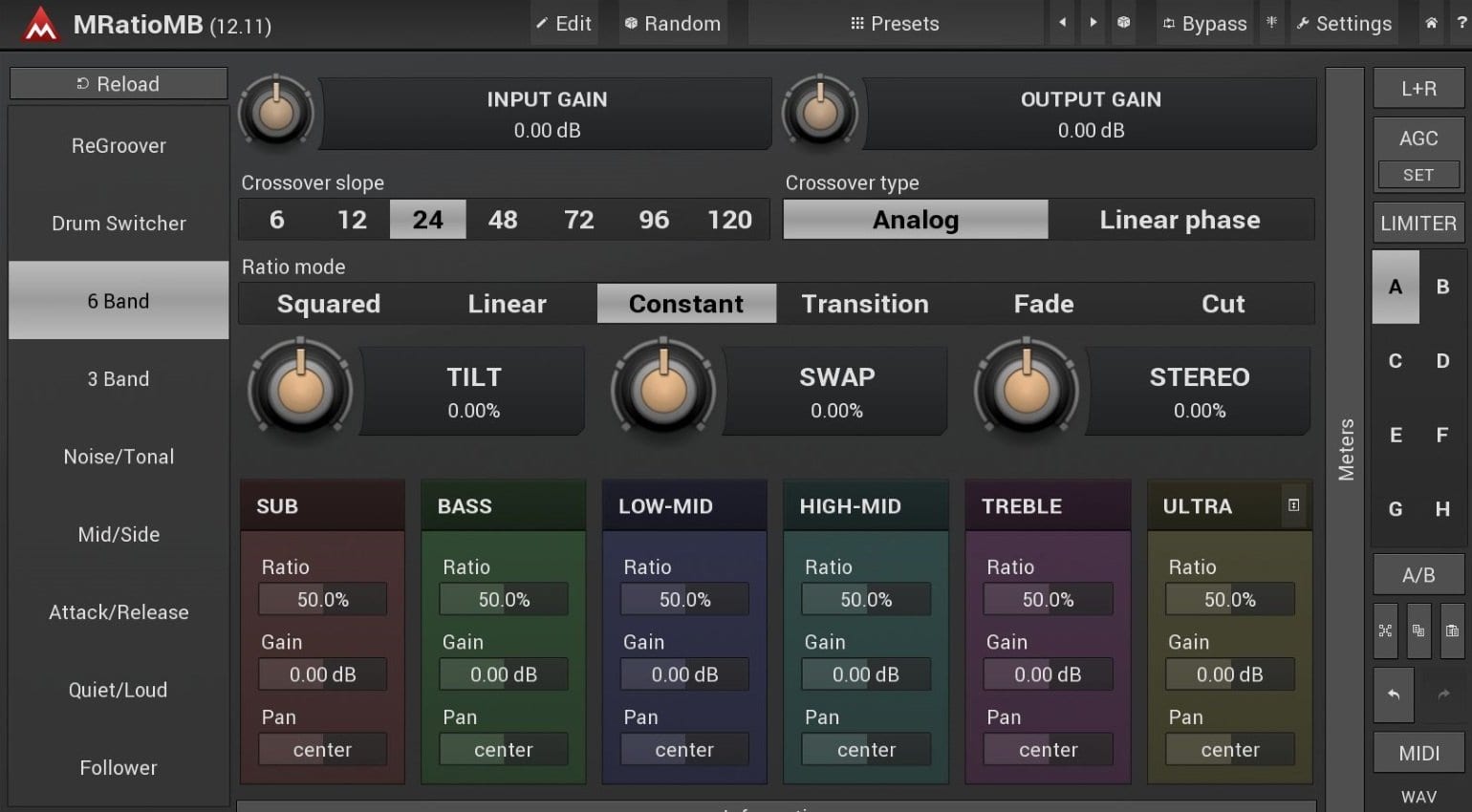 The latest addition to Melda Production's freeware plug-ins bundle is MRatioMB, a multiband processing engine. It lets you crossfade between your main input signal and sidechain, split in up to six bands. This enables possibilities like taking the transients from one channel and the sustained notes from the other, or grabbing loud frequencies from one and quieter ones from the other. Throw modulation on top by modulating any of the parameters via LFO, level follower, envelope generator, randomizer, or pitch detection, and you are in for one helluva time. If it looks complex, it's because it is. But experimenting with this tool could yield straight-up unique sounds. Not to mention it's bundled up with a great deal of other free plug-ins, some of which having the same experimental nature. Treat yourself to the MFreeFXBundle and and choose the plug-ins you want during installation.
Full Bucket Music ModulAir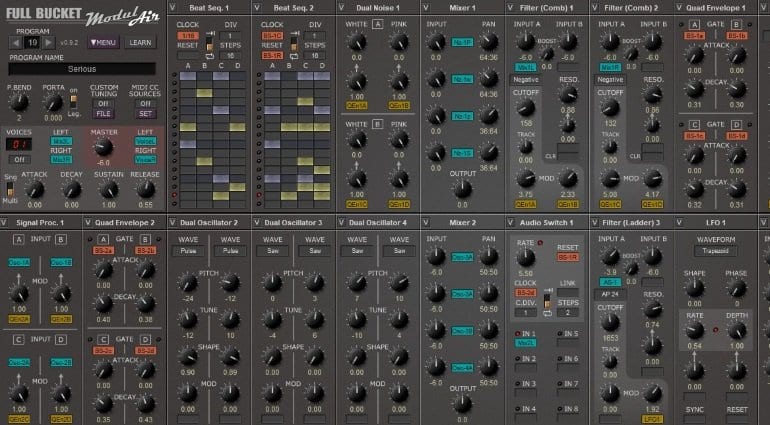 Digital synth revivalists FullBucketMusic are at it again with a project entirely of their own – a virtual modular synth called ModulAir. Currently in beta version (0.9.2), it's got no less than 39 types of modules available, with up to 18 modules per patch. 64-voice polyphony, external signal processing, and TUN/SCL micro-tuning file import are just three stand-out features. And then there are all the modules, such as beat sequencer, comb filter, quad envelope generator, and lord knows what else. This is going to be a huge release for Full Bucket Music and it will be available completely free of charge. It works on 32- and 64-bit Windows and macOS systems.
More information and download – ModulAir
Reflekt Audio Sound Gadgets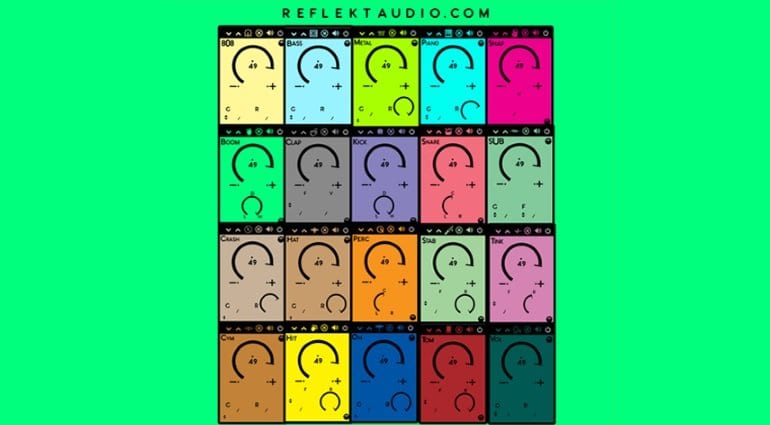 A bit of a music-making toy in plug-in format, Reflekt Audio's Sound Gadgets has 16 velocity gadgets containing one sound each. The sounds are dance music oriented, comprising a plethora of drums, percussion, and synth bass/stabs. The gadgets have precise tuning for each sound, along with essential effects. It's a nifty and colorful instrument for quick song sketching.
Video
Image Sources:
MRatioMB00: Melda Production
ModulAir: Full Bucket Music
Reflekt Audio Sound Gadgets: Reflekt Audio