Best free plug-ins this week: FB-3200 synth and Jamstix 4 free
Who's up for some free plug-ins? This week has a humble selection of two great free tools for music producers – a simulation of an old Korg synthesizer and a drum plug-in. More specifically, these are the FB-3200 by Full Bucket Music and Rayzoon's Jamstix 4 free. You probably don't want to miss these, so be sure to give them a go!
Full Bucket Music FB-3200 synthesizer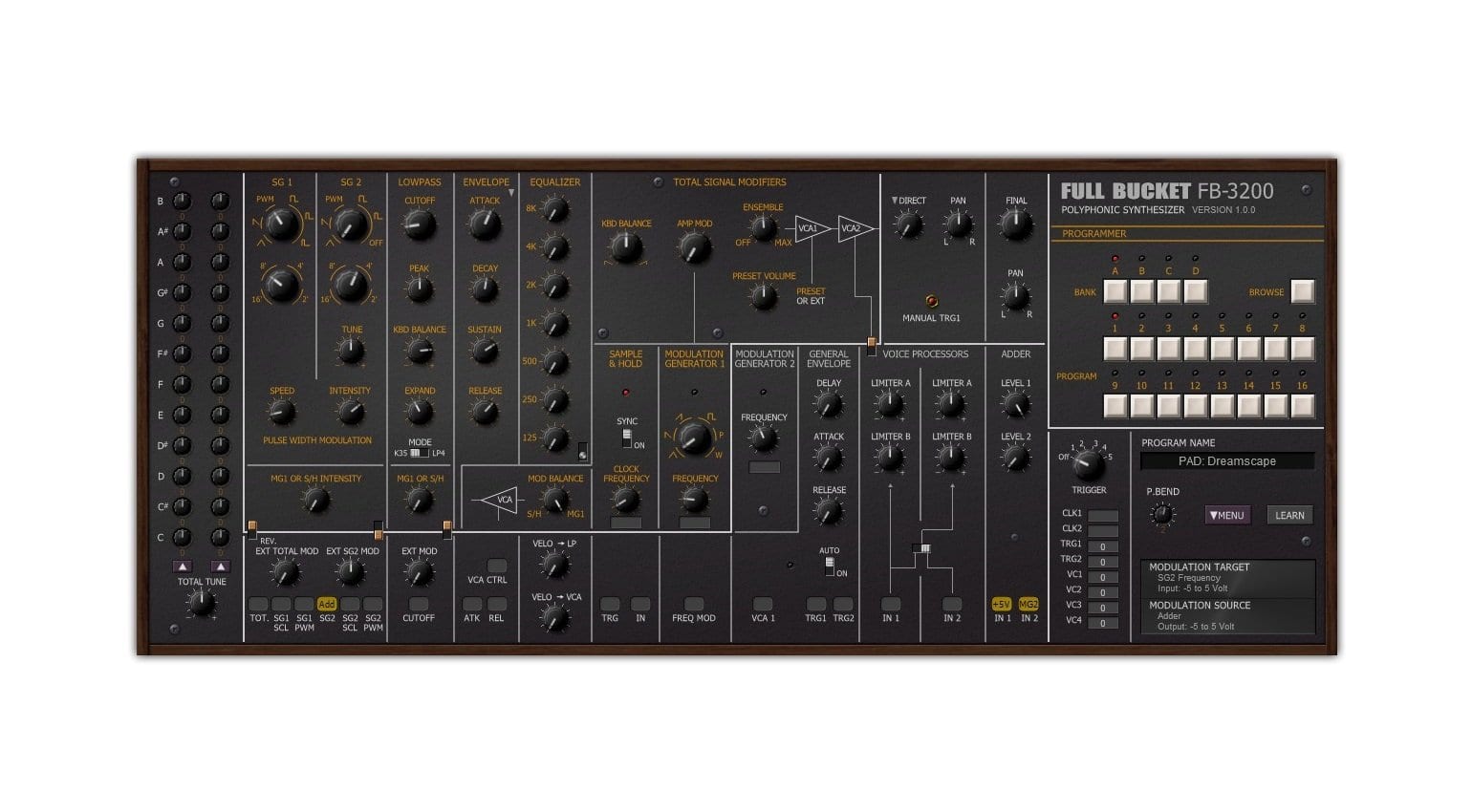 FBM has published a new software synthesizer, the FB-3200. Available for 32 & 64-bit Windows and Mac systems, this is a clone of the Korg PS-3200 semi-modular synth from 1978. The software recreation has a micro-tuning option and additional tweaks like 4-pole lowpass filtering, resonators, and velocity. The interface is close to the real thing and reasonably intuitive. Full Bucket Music's efforts at resurrecting ancient Korg synths are unbeatable, so enjoy this one and check out the rest on the developer website.
More information & download
Rayzoon Jamstix 4 free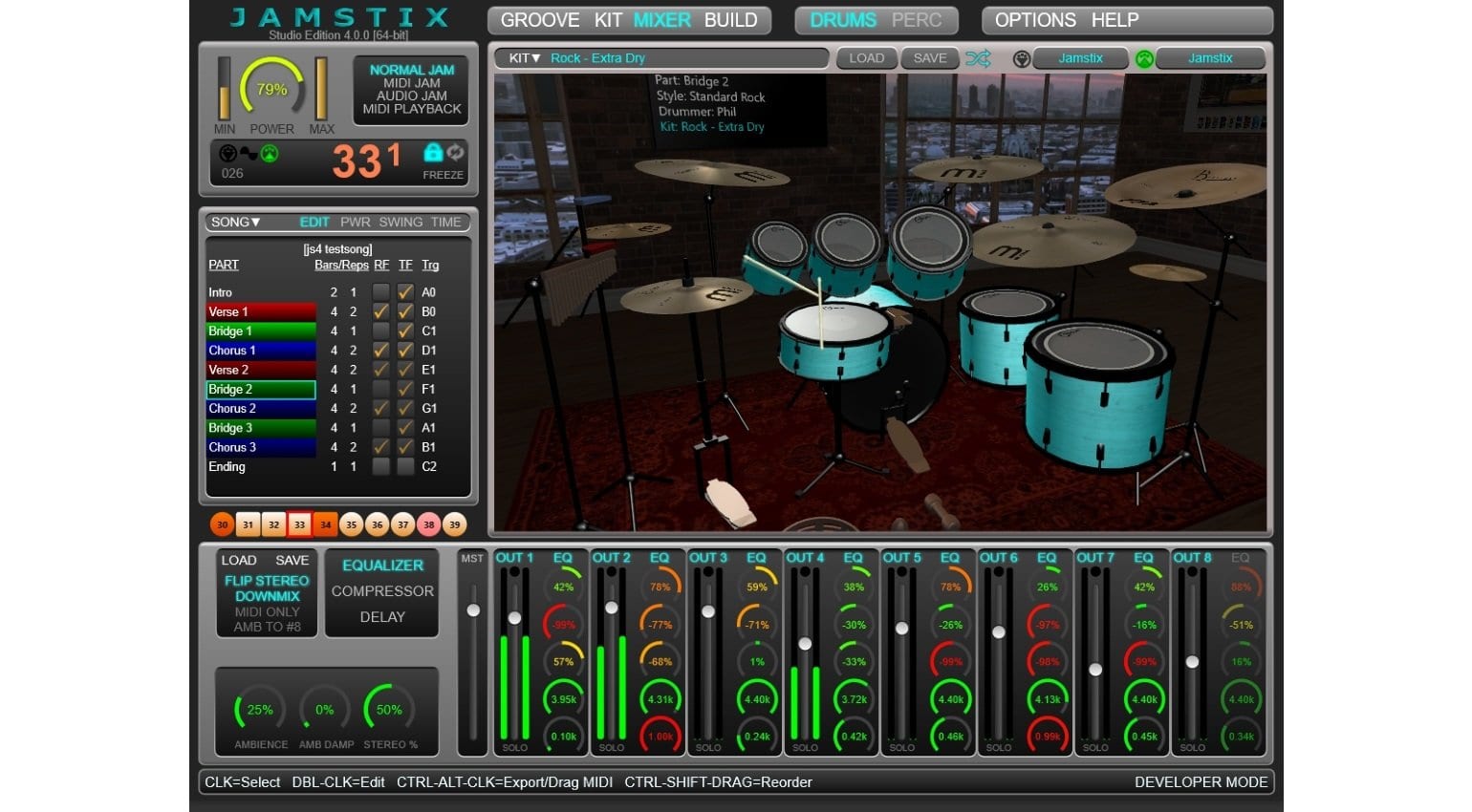 Developer Rayzoon offers a scaled-down version of its Windows-only Jamstix 4 drum simulator for free. The plug-in has no time limits, audio crippling, or e-mail signing up to do. Jamstix version 4 has a streamlined vector interface, mix-ready drum kits, and a 3D drum-kit which can be played in real-time. The drum emulation is very thorough – with limb movements simulation and real-time groove & fill generation, feel modeling, 70 styles of drumming and 17 virtual drummers. Not all of this is fully available in the free version, but overall, it's a nice drum freebie to have! The MacOS version is coming in the first quarter of 2018.
More information & download
Video
Image Sources:
FB3200 synthesizer: Full Bucket Music
Jamstix 4 virtual drummer: Rayzoon