Best free plug-ins from last week: HY-LoFi 2, Nabla synth, Chronopolis sequencer
Approximate reading time: 3 Minutes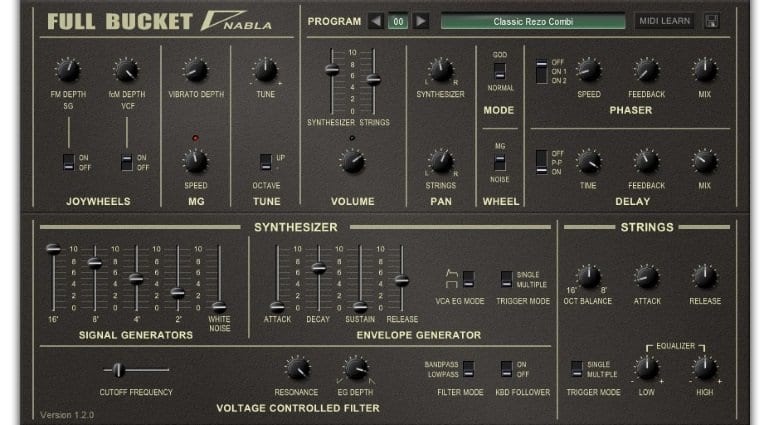 Nabla emulates a vintage Korg string synth and is now available for Mac... free! · Source: Full Bucket Music
Last week's free stuff features some high-quality plug-ins by HY, Full Bucket Music, and programmer Micah Frank. We're talking about a digitizer for creative sound mangling, an ancient Korg synth emulation, and an unique random rhythm generator. All of these are available to you right now, at zero cost. Take them for a spin and see how they fare!
HY-Lofi2 by HY-Plugins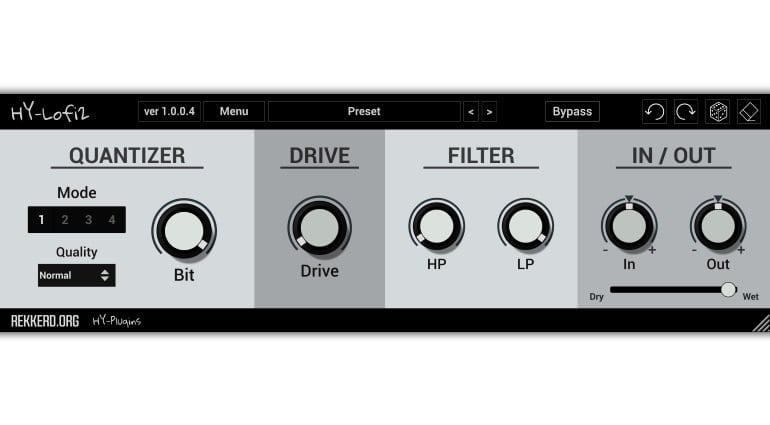 If you want to rough up your audio with some creative digital artifacts and general mangling, you can easily do it with HY-Lofi2. Developer Tadashi Suginomori's free plug-ins have gained well-deserved reputation, for they come close to feeling and sounding like handsomely paid products.
Presented by Rekkerd, HY-Lofi 2 is in line with this, featuring a nicely touched-up interface and a fair bit of functionality. There's a four-mode bit crusher, an overdrive, HP and LP filters, and input/output signal controls with a Dry/Wet slider. That's plenty enough to cause serious audio degradation, though you can also make it subtle if you like.
Additionally, there are undo/redo, randomize and clear buttons in addition to a preset manager, so you have extra flexibility in experimenting with different parameters without losing some happy accidents or not knowing where to start. Overall, a super-cool free plug-in by HY that belongs in anyone's creative effects collection.
Download
HY-Lofi2 is available in 32 & 64-bit VST and AU formats for Windows and Mac. Download here.
Nabla by Full Bucket Music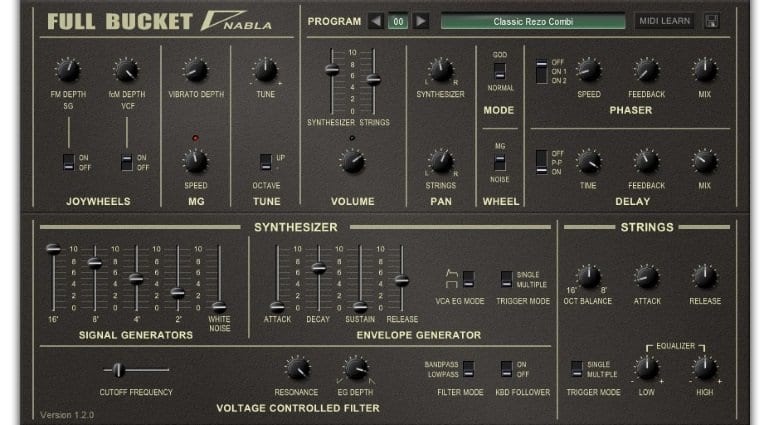 Nabla – Full Bucket Music's simulation of the 1979 KORG Delta DL-50 string synthesizer – is now available for Mac computers. Nabla includes both paraphonic (all the notes played share parts of the electronic signal path) and string sections, so dramatic synth-violin swells isn't the only thing it's good at. The synth can be used in polyphony mode, though, handling up to 64 voices.
Both the synth and string sections are fairly comprehensive, though the interface doesn't come across as too busy and overbearing. Since Nabla is a digital recreation of an analog original, the developer took advantage of that and came up with some upgrades – such as true polyphony, panning for the synth & string sections, and built-in effects (phaser & delay).
Full Bucket Music has done very respectable work dusting off ancient Korg synths for the digital era while making these professionally done clones available for free. Check out the rest of them while you are downloading Nabla, or you'll be missing out on some of the coolest freeware that's out there.
Download
Nabla is available in 32 & 64-bit VST and AU formats for Windows and Mac computers. An user manual can be had as well. Download here.
Chronopolis 5k Beatfox beat creator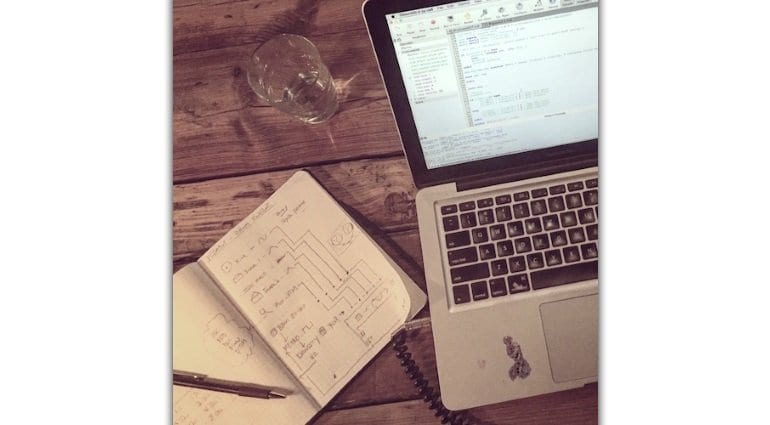 Chronopolis employs clever programming and math proficiency to come up with randomized rhythms on the fly. Just leave it open and you'll end up with a whole bunch of stuff that you can easily drop into your production software and make those twisted, computer-anarchic rhythms come to life. Sounding like IDM pros Aphex Twin and Autechre will be a welcome side effect! The autonomous sequencer is based on Csound and should be able to run on any Mac and Windows computer. Download here.