Best Free Plug-ins This Week: Two synths, a piano and a filter
We are free plug-in collectors and we are sure glad to report the emergence of four really cool pieces of freeware recently. That's two synths, a stage piano, and a very interesting filter. Check them out below!
Cheeze Machine 2 free string synthesizer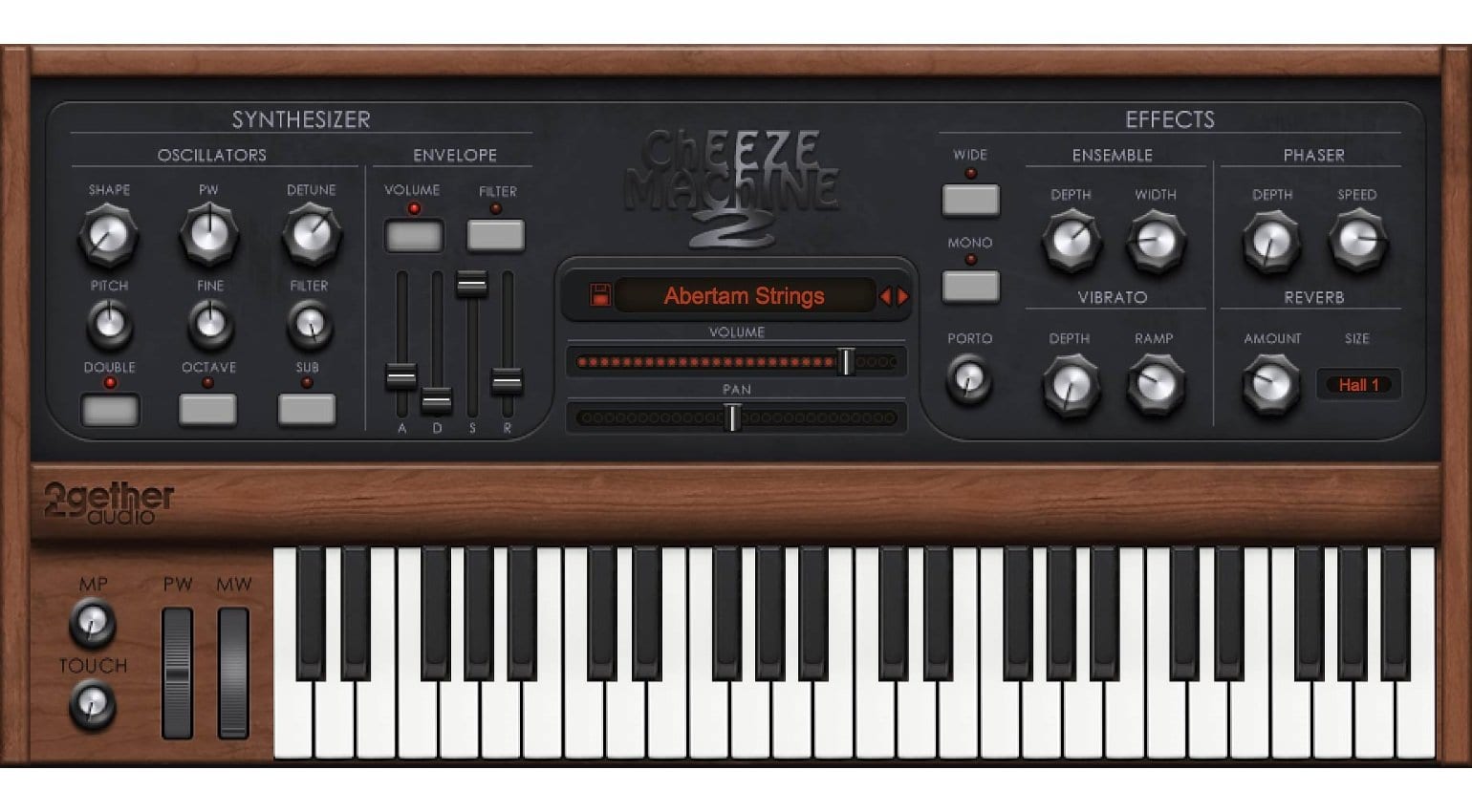 Developer Big Tick Audio brought back its Cheeze Machine free string synthesizer from the void. A welcome facelift (which apes the MiniMoog) aside, Cheeze Machine 2 comes with an extended oscillator section, new convolution reverb, vintage ensemble chorus and 64-bit compatibility. All of this is in addition to phaser and modulation effects, as well as over 60 preset sounds.
The synthesizer is available in VST, AU, AAX, and standalone formats for Windows and Mac computers. The developer is also coming up with Cheeze Machine Pro, which will come at a price and include more filters, pitch envelopes, and performance controls. Talk about a resurrection, huh?
QuirQuiQ free drum synth for Windows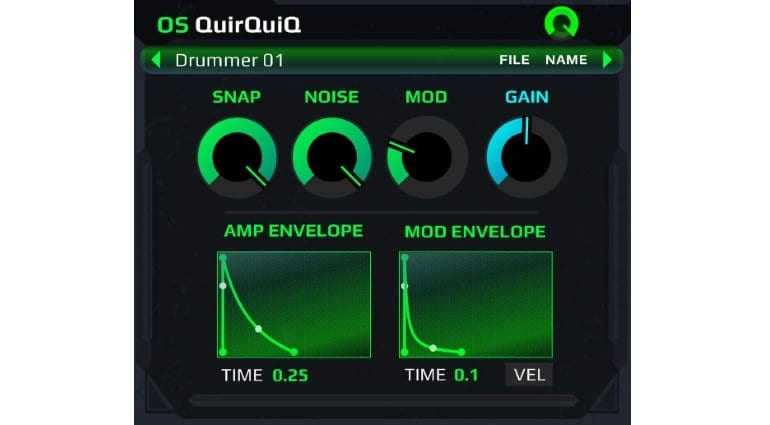 Need a kick drum made from scratch? Here's a quick fix – QuirQuiQ. Running under Windows, it has the following controls: Snap, Noise, Mod, and Gain. There are also Amp and Mod envelopes for sound shaping. The user interface is vector-based and fully resizable, which is very convenient. Give QuirQuiQ a try if you are into electronic drum sounds at all.
Piano One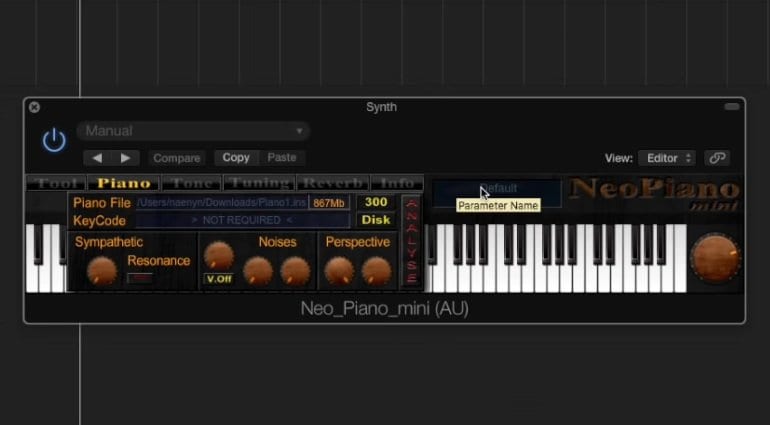 An emulation of the fabled Yamaha C7 Grand Piano, Piano One uses the Sound Magic Hybrid Modelling Engine which utilizes both sampling and modeling with the goal of presenting a richer sound with realism and little to no latency. Piano One is fairly deep for a free piano, offering elaborate controls like piano perspective (player/audience), tuning system, key dynamics and damping. You can also dial in the amount of pedal, string, and hammer off noises, control damping, add reverb, and do some tone shaping with the low/high/lid sliders. Cool stuff and very detailed! We are lucky to be getting a gift like this.
Video
Flowerchild Filter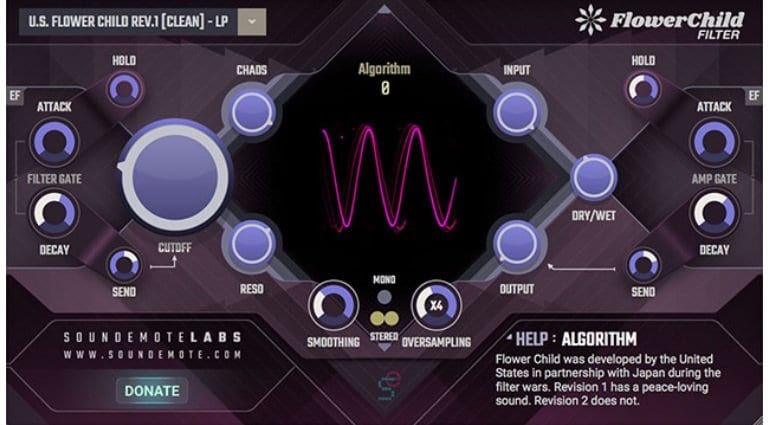 Developer SoundEmote released a gorgeous-looking analog-style filter with two types of sound on tap – clean (though with slight tube coloration) and aggressive. The large, multi-color oscilloscope and Cutoff knob are immediately visible and attention-grabbing, but the plug-in's true potential is held in the rest of the controls. They include Attack and Decay knobs for the Filter and Amp gates; smoothing & oversampling (up to 8x) controls; a Chaos knob which "adds internal instability" (hold onto your armrests…); and more typical things like a Dry/Wet knob, stereo/mono switch.
Video
Image Sources:
The Cheeze Machine 2: 2getheraudio
QuirQuiQ: OceanSwift
Piano 1: Supreme Piano
Flowerchild filter: SoundEmote