An electric guitar made from Himalayan salt!
Approximate reading time: 1 Minute
An electric guitar made out of salt? YouTuber Burls Art is doing a kind of feasibility study, and has been able to craft a guitar body from pink Himalayan salt. This hard rock, T-style guitar looks amazing, but how does it sound?
Himalayan salt
Burls Art has been at it again. This time he has made a Tele-style guitar out of Himalayan salt, which, I'll be honest, is not something I had ever considered in my lifetime as a substitute for wood.
Burls Art Salt Guitar
The Burls Art Salt Guitar proves that it can be done. The body consists of a piece of salt sawn in half, glued and sealed with epoxy resin as a cover. The block itself started at about 22 kg, and the finished guitar is just a bit over 10 kg. Chances are you will want to sit down whilst playing this one.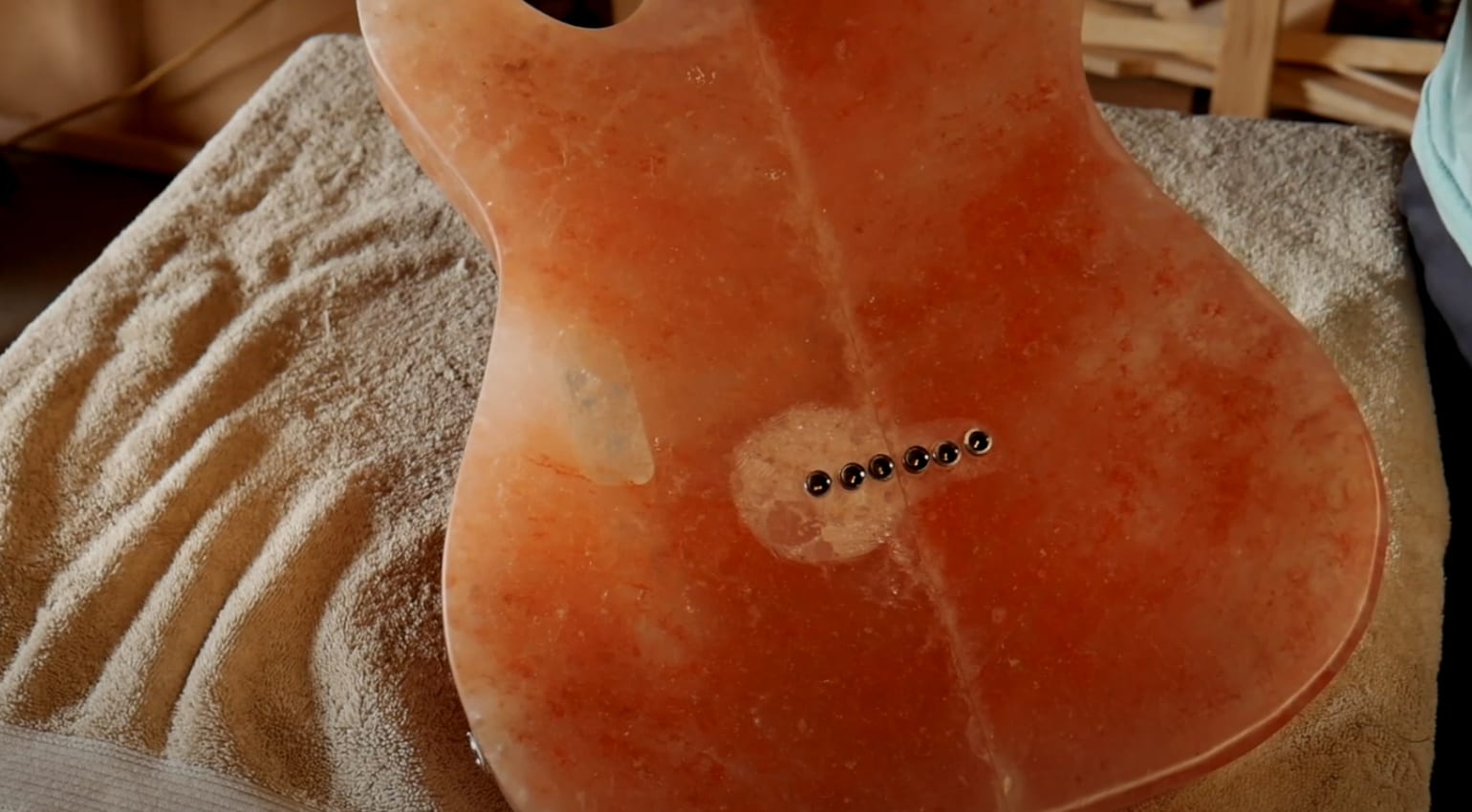 I have no idea why you would want a guitar made of salt. However, it does look kind of pretty with those crystalline formations and the rose tinted quartz-like appearance. Maybe if you are into heavy rock it will appeal more to you?
The video below documents the process of building the guitar, and addresses all the challenges of working with salt. I didn't think that the salt would have been able to hold the bridge or neck in place without shattering. Fender's Custom Shop really should get this guy to share some of his out-there ideas for crazy guitar body materials!
More Information
Video