Acustica Emerald 2: All the rare vintage German EQs you need
Acustica Audio has upgraded its Emerald 2 suite with the addition of a rare German dual mono equalizer, the E200. The Emerald 2 suite is based on a series of rare German processors made in the 60s and 70s, which look and operate like lab equipment. Very interesting and unorthodox analog emulations, these – not that we'd expect any less from Acustica.
Emerald 2
The suite consists of equalizer, filter, and dual mono equalizer modules. Clearly, Emerald 2 makes a case for frequency adjustments.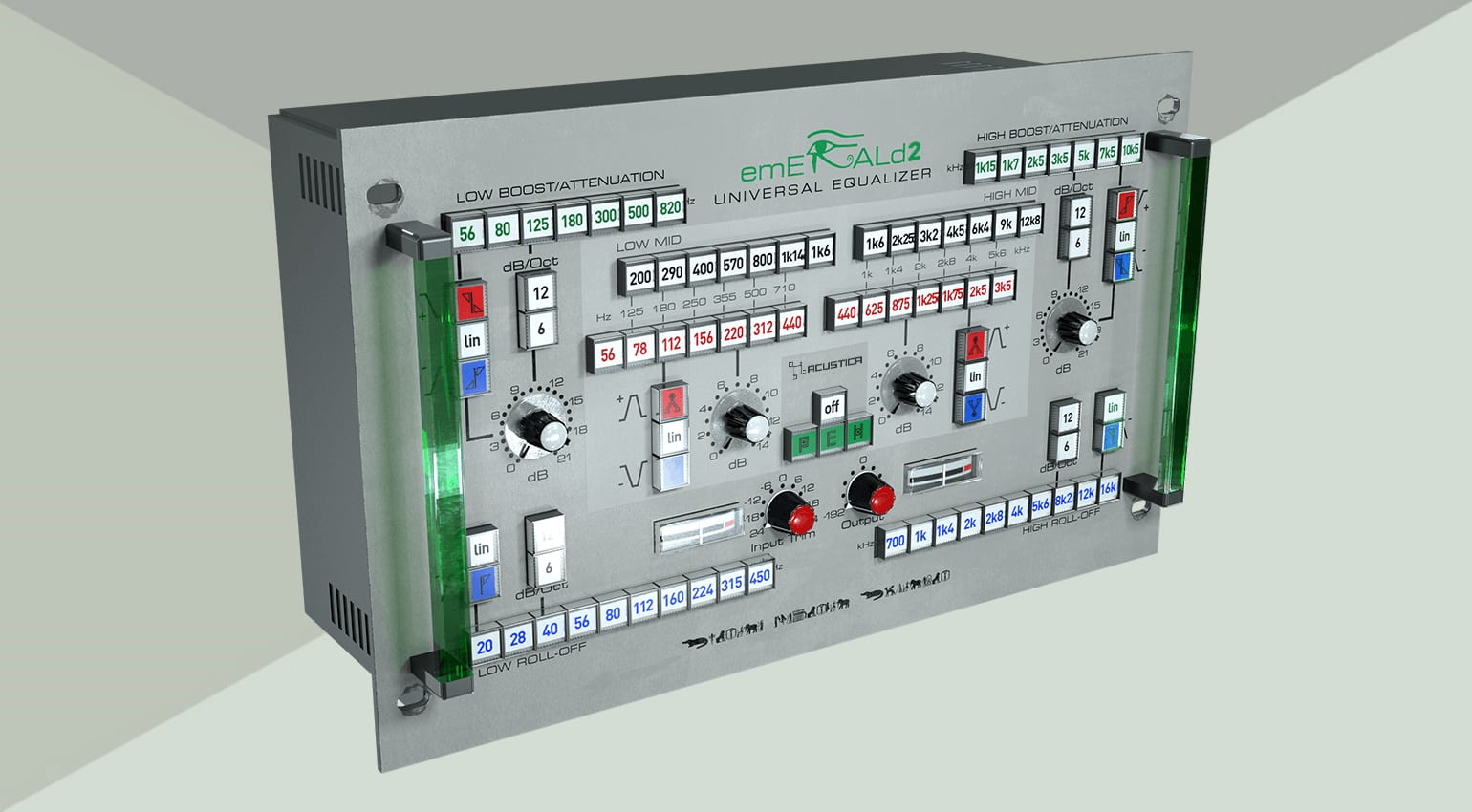 The equalizer module has low boost, high boost, low roll-off, high roll-off, low mid, and high mid bands with selectable filter shapes and slopes reaching up to 12dB per octave. The mammoth of a unit has push buttons to choose the affected frequencies for each band, and potentiometers for gain adjustment. The emerald handles tie together this classy piece of German audio engineering.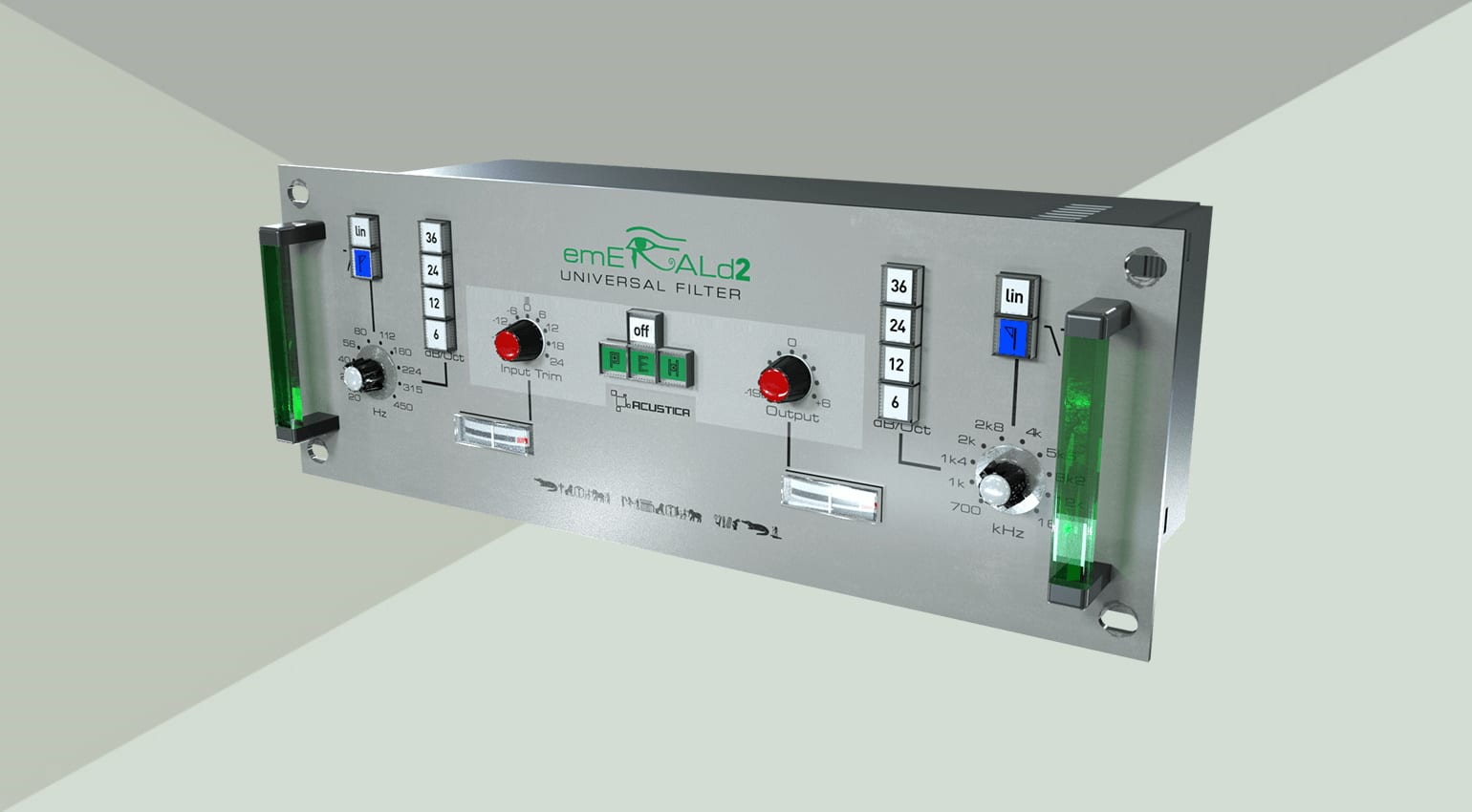 The filter module employs the same look, operating principles and preamp section as the equalizer. However, the filters – LP and HP – reach up to 36dB per octave. Definitely something you don't see on a daily basis!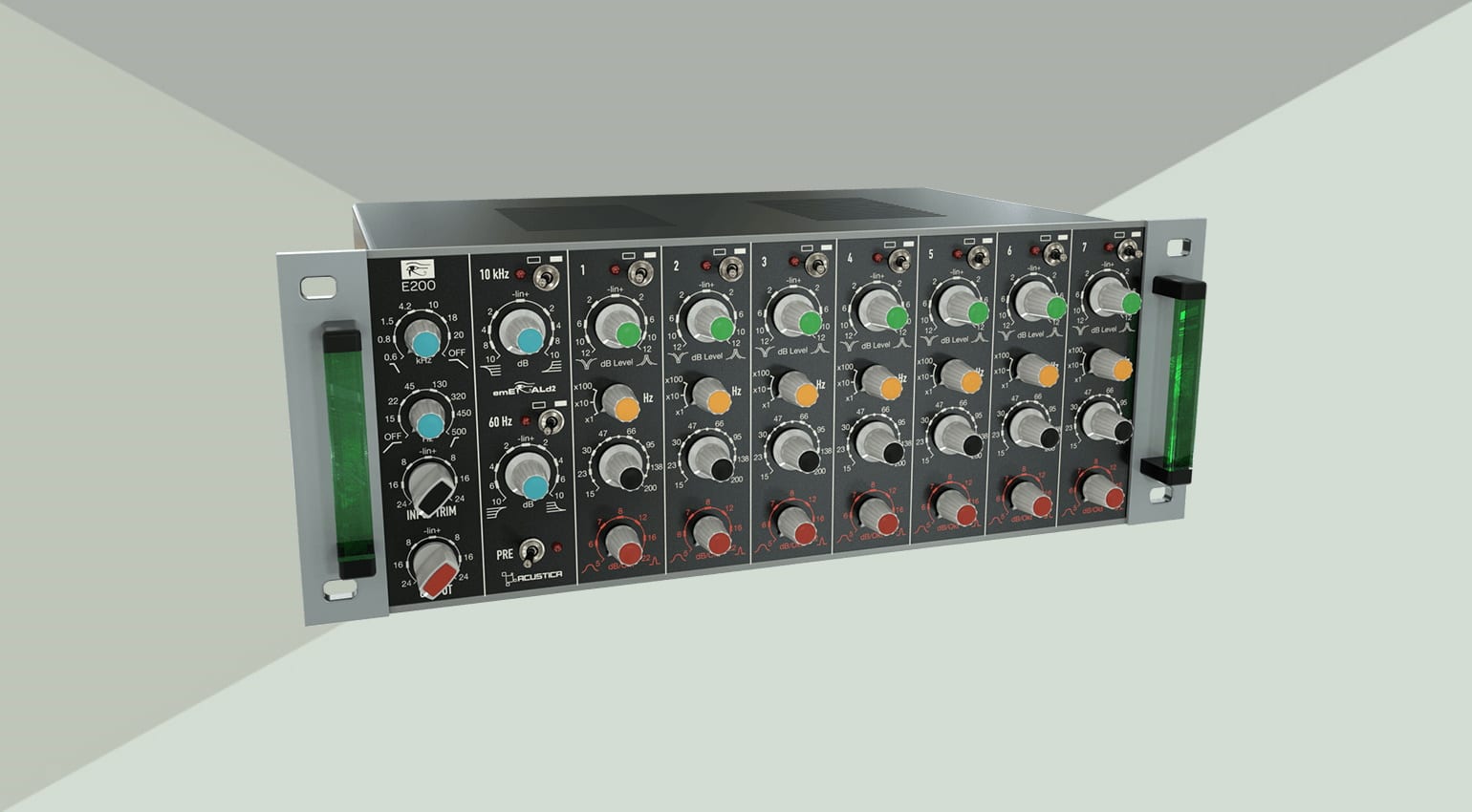 Finally, E200 is modeled after a German parametric EQ with seven fully adjustable filters, shelving bass and treble bands, and lo/hi cut filters with slopes going up to 36dB per octave. The equalizer in question is the W95S mastering EQ which is said to be used on 90% of all vinyl discs made between 1970 to 1990. It was used to master Pink Floyd's "The Dark Side Of The Moon" and thousands of other records.
Price and availability
Emerald 2 is available now in all the usual formats for Windows and macOS computers. The price is EUR 79.59. A free trial version is available. Acustica plug-ins are downloaded and installed through the Aquarius plug-in manager application.
More information
Video
Image Sources:
acustica audio emerald 2 Equalizer: Acustica Audio
acustica audio emerald 2 filter: Acustica Audio
acustica audio emerald 2 e200: Acustica Audio