The Paw is Bad Cat Amplifiers' new boutique, handmade desktop amp
Although boutique amp manufacturer Bad Cat Amplifiers is better known for its larger US-made, hand-wired amps, it's now dipping its toes in the desktop amp market. The Paw is a compact new 60 Watt aside amp, with a tube preamp. Read on if you're looking for a desktop amp, but aren't really satisfied with the market's current offerings.
Bad Cat Amplifiers The Paw
Bad Cat Amplifiers' new desktop amp The Paw made its first appearance at Winter NAMM where it was turning heads with its fabulous tone. The amp is a 60 Watts aside Class D amp, driven by 1x EF86 and 2x 12AX7 tubes in the preamp section. After having been on pre-order for what feels like ages, the amp is now finally available.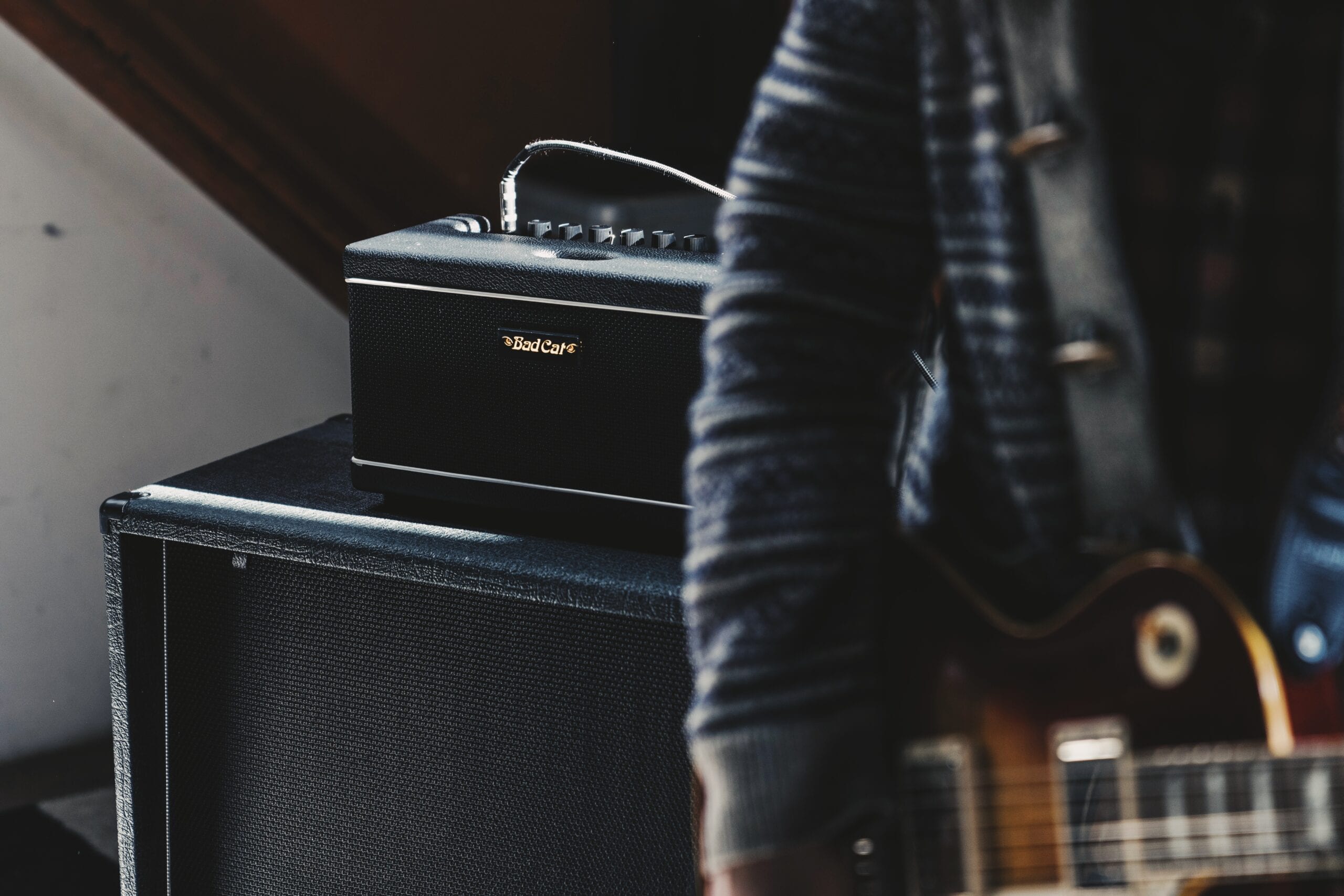 Bad Cat Amplifiers The Paw
Compact Desktop Amp
The Paw is based on the pre-amp section of the Cub amp, and comes with a hybrid 60 Watt power section that drives stereo on-board speakers. However, you can also use an external cab if you wish. There are 16 IRs built-in, and a USB C connector to load and save IRs. The amp also has two XLR Direct Outputs for Recording /PA use, as well as a stereo FX Loop.
Pro Spec
For a relatively small, desktop amp format, the The Paw manages to pack a lot of pro specs in. If the Positive Grid Spark or the Yamaha THR-II were not powerful enough for you, or you want a practice amp with a tube preamp, then The Paw is definitely worth looking into. It's not often one comes across a boutique, hand-made in the USA desktop amp.
I own one of Bad Cat's 2×12 combos myself, and I must say, it sounds glorious at full tilt! It does, however, weigh a metric ton, and is quite bulky, so definitely not the kind of amp one wants to lug around, or use at home, as it is simply too loud! So this should be a nice alternative.
You can check the amp out in action in the official demo video below, or click the links to place your own order.
RRP – USD 799
More Information
Video
*Affiliate Link
Image Sources:
Bad Cat Amplifiers The Paw: Bad Cat Amplifiers
Bad Cat Amplifiers The Paw: Bad Cat Amplifiers