Teenage Engineering OB-4 Magic Radio time stretches live broadcasts – for €600!
Teenage Engineering has just dropped the eye-catching, designer-styled OB-4 Magic Radio. Including unique and enigmatic features like time-stretching and ambient drone modes, the OB-4 is a portable radio like no other (and priced accordingly).
OB-4 Magic Radio
We heard rumours Teenage Engineering was planning a Bluetooth speaker earlier this month; now, the Magic Radio is here and it's undoubtedly attention-grabbing! You can't help but notice its eye-catching blend of future-retro design cues and unique features. It's not the first time Teenage Engineering has branched out into audio products of course, but as ever with Teenage Engineering, expect the unexpected…
So what exactly is the OB-4 Magic Radio then? Well, at its core it's a portable speaker system employing two 4" bass drivers and a pair of neodymium tweeters. The speaker drivers are driven by a 38W per channel power amplifier for a claimed 100db output. That's all powered by an onboard Li-Po battery pack giving 72 hours of listening. Stylish, compact, yet powerful then!
The twist comes with Teenage Engineering's integration of music playback facilities. You'll find a line-in with Bluetooth streaming but it's the FM radio playback which is really unique. The OB-4 has a two-hour loop record facility meaning you can rewind, time-stretch and loop live radio. The interface is also unique, being a powered spinning disk, like a tiny little turntable platter.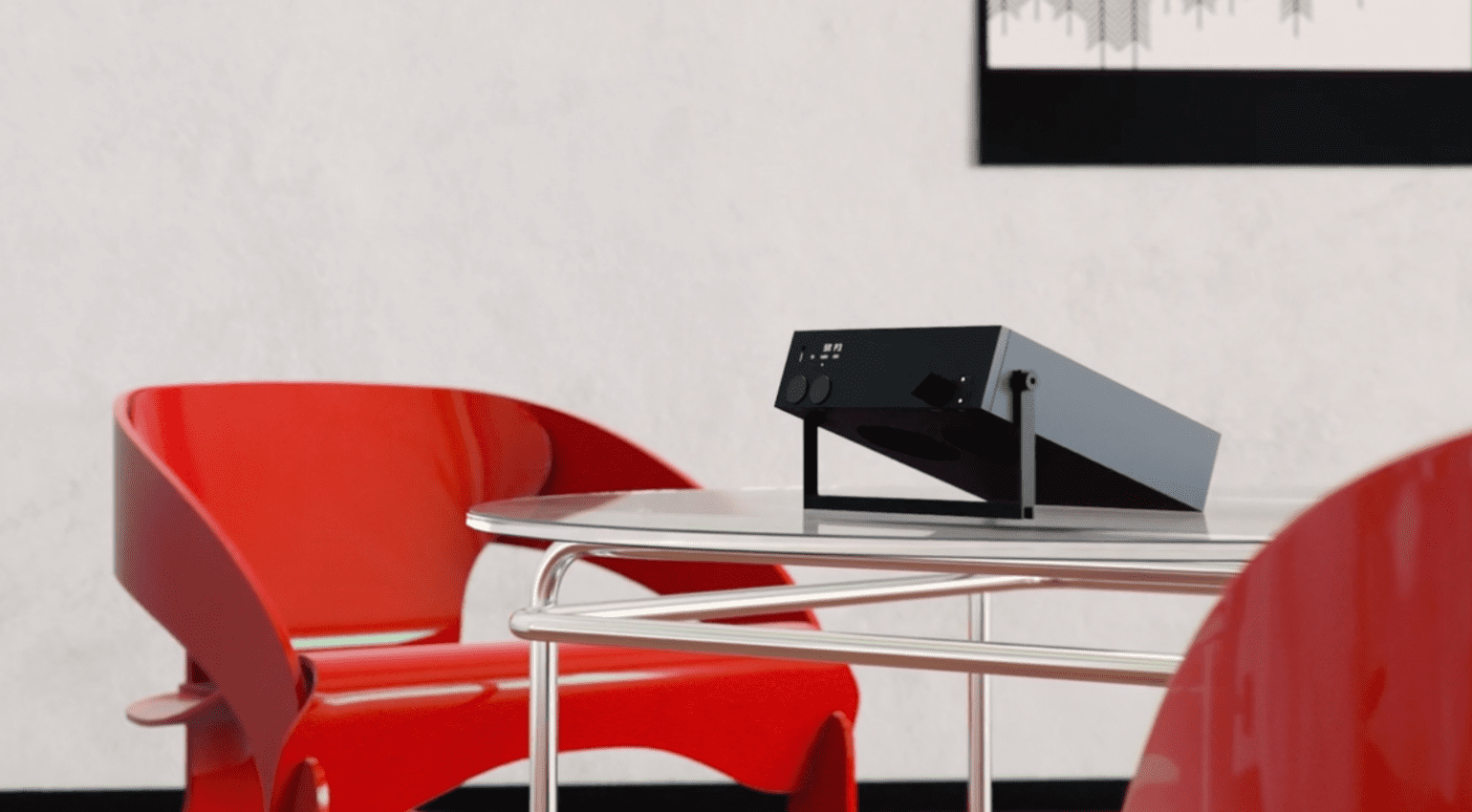 Disk Mode gets Crazy
Naturally, the craziness continues with the cryptically labelled "Disk" mode. Disk mode opens up "experimental features" such as an ambient drone mode, constructed from fragments of live radio. It's all very, well, Teenage Engineering isn't it? That too continues with the price, which is an eye-opening £599 for the matt black edition and £649 for the gloss-red edition.
If that's not a sufficiently decadent price for a portable radio, then perhaps you should look at the matching leather carry bag. Made by the Bill Amberg Studio in London, the bespoke fitted leather carry bag costs an extraordinary £400 but on the plus side, they are all individually numbered!
The Teenage Engineering OB-4 is undoubtedly a premium-priced designer product offering little functionality over a smartphone and Bluetooth speaker. If you value unique and exclusive design above all else, however, then the OB-4 could be just what you've been waiting for!
More Information
Image Sources:
OB-4 Magic Radio 2: Teenage Engineering