13 Results for "plugin bundle"
With Waves Creative Access, plug-in collections will now be available exclusively via subscriber services starting at $14,99/month.
Get up to 75% off with iZotope software deals with bundles including mixing, mastering, vocal processing, and reverb plug-ins for your DAW.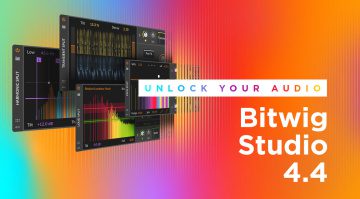 In a more measured manner, Bitwig apologizes to its community and announces that Spectral Suite is now a part of Bitwig Studio 4.4.