15 Results for "Field Recorder"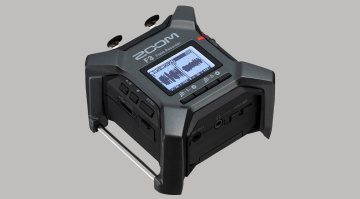 Zoom announced the F3 field recorder with 2-channel 32-bit recording, app-based remote control, and built-in USB audio interface.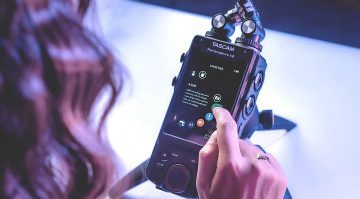 Are you a content creator, vlogger, podcaster or live-streamer? If so, then the Tascam Portacapture X8 could well be made for you!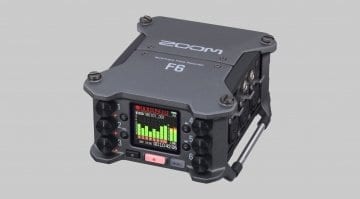 Zoom has annouced the F6 6-track field recorder. With 32-bit float recording and six inputs with preamps, the Zoom F6 is an interesting new option for filmmakers and all field recording applications.
Steinberg has revealed details about the upcoming Nuendo 10. The new version of the DAW comes with many new features for producers of film, video and game audio. Here's what's new in Nuendo 10.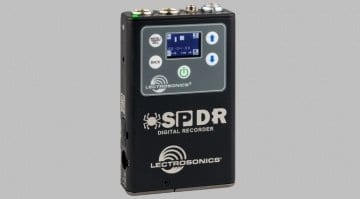 Lectrosonics has introduced the SPDR Stereo Portable Digital Recorder, a stereo version of its PDR micro digital recorder and priced squarely in the professional category.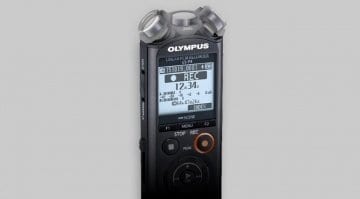 Olympus introduced a new portable recorder, the LS-P4. Up to par with competing offerings from Roland and ZOOM, the LS-P4 records audio in 24-bit, 96kHz lossless .FLAC format.
Ahead of NAMM 2018, Roland and Zoom each announced a new field recorder product, the R-07 and the H1n respectively. Both have some nifty features to lure musicians, journalists, podcasters and the like.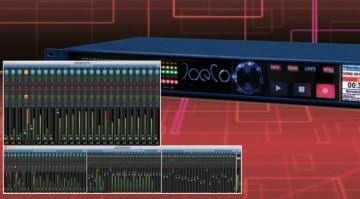 JoeCo are to premiere a 'budget' BLUEBOX audio interface, with 24 line and 16 ADAT inputs and 24 line outputs. But the new box is already facing stiff competition from recently announced RME and Focusrite ...
Zoom surprised the critics when the F8 was released last year. The F4 then, should be the best bits in a smaller package.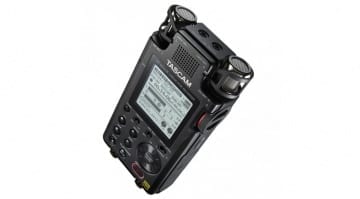 With competition amongst hand-held recorders very fierce, Tascam say the DR-100mkIII will 'up the ante', offering even higher quality.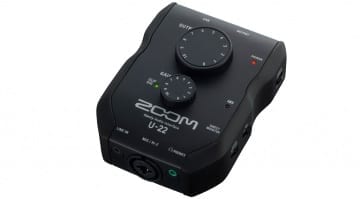 Musikmesse 2016 saw the U-24 and U-44 released by Zoom. The U-22 is the latest addition and baby to their family of portable audio interfaces.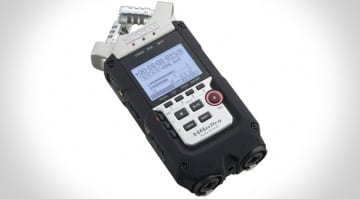 The H4n is one of the most popular field recording devices. Zoom appear to have addressed durability and quality issues with this new H4n Pro version.