t.bone Sync: New entry-level clip-on wireless mic system makes vlogging easier
Online retailer Thomann has just added a new bit of audio gear for its inhouse t.bone range. A clip-on wireless mic system, Sync is a simple and affordable way of improving the audio quality of your videos and vlogs.
t.bone Sync
Vloggers and video creators rejoice: There's a new wireless mic system in town that's easy to use and super affordable. If you've tried wireless systems before but found them either too messy or too expensive, then the Sync could be for you. And if you're looking to grab your first wireless mic set to make your video production workflow a bit more professional, Sync should be on your radar.
Sync is a wireless, clip-on mic system based around rechargeable transmitters and receivers. You can clip the transmitters and receivers onto your clothing or your belt. Furthermore, they're also suitable for hot-shoe camera mounting too, adding to the versatility.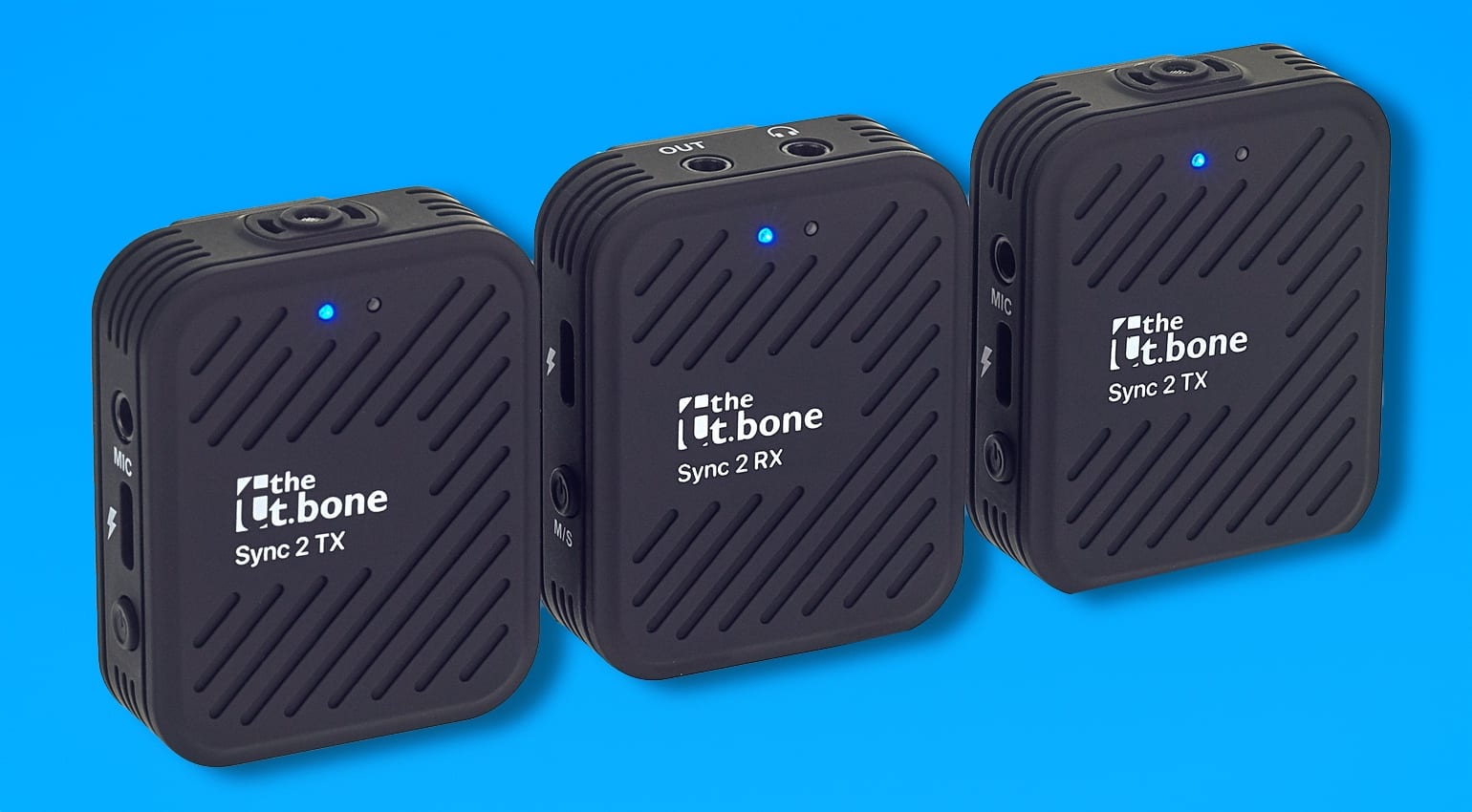 Each transmitter pack incorporates an integrated microphone; simply switch on, clip-on and go! Undoubtedly, you'll also be happy to hear that conventional lavalier microphones are also included. It should be noted that each transmitter has a 3.5mm external mic input and a switchable high-pass filter.
Hassle-Free Tech
The Sync system uses the 2.5 GHz digital band and for this reason offer you hassle-free, license-free, one-button pairing. Additionally, the connection range is 50m line of sight; clearly enough for most vloggers and video interview situations. t.bone Sync is available in two different versions offering different configurations of transmitter and receiver.
t.bone Sync 1 offers one transmitter and one receiver. t.bone Sync 2 gives you an additional transmitter, ideal for multi-host vlogging and presentations. Both Sync 1 and Sync 2 come bundled with a comprehensive accessories pack:
3.5mm TRS to TRS camera spiral cable
3.5mm TRS to TRRS smartphone cable
Plug-in lavalier mic(s) with windscreen(s)
USB charging cable
Hardshell carry case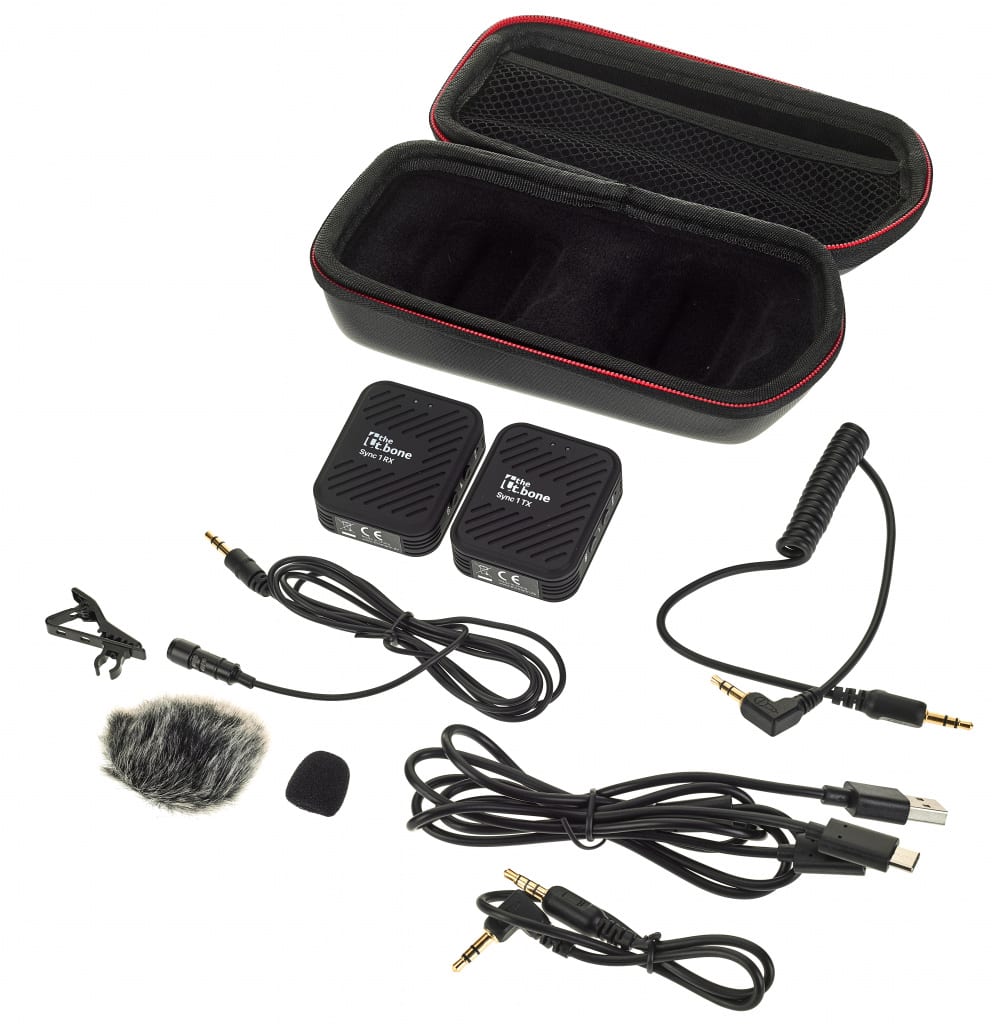 Alternatives? Admittedly with this form factor, you'll find little else to compare. There's really only the Rode Wireless Go II system that offers a similar set of features, but at a significantly higher cost. The Wireless Go II does have a longer range of 200 m line of sight compared to 50 for the Sync. While 200 m range is impressive, in a real world scenario used to camera, I think 50 m is plenty adequate. Altogether then, the t.bone Sync looks like something of a bargain.
More Information
This post contains affiliate links and/or widgets. When you buy a product via our affiliate partner, we receive a small commission that helps support what we do. Don't worry, you pay the same price. Thanks for your support!
Image Sources:
the_t.bone_Sync_1: t.bone
tps_1281_516619_mai117130-516619: t.bone