Sequencing tunes feels like playing old-school arcade classics with this Ableton Live pack
If you love making music and gaming, you might find one of your passion is taking a lot of time away from the other! Now, who says you can't do both? Isotonik Studios designed a set of four generative sequencers for Ableton Live, styled after arcade game classics. They feature complete support for the Push 1 & 2, LaunchPad, and Maschine Jam controllers, too, so tinkering with the sequencers in combination with the pads and switches might literally feel like gaming! Here's more about each individual sequencer.
Arkanoid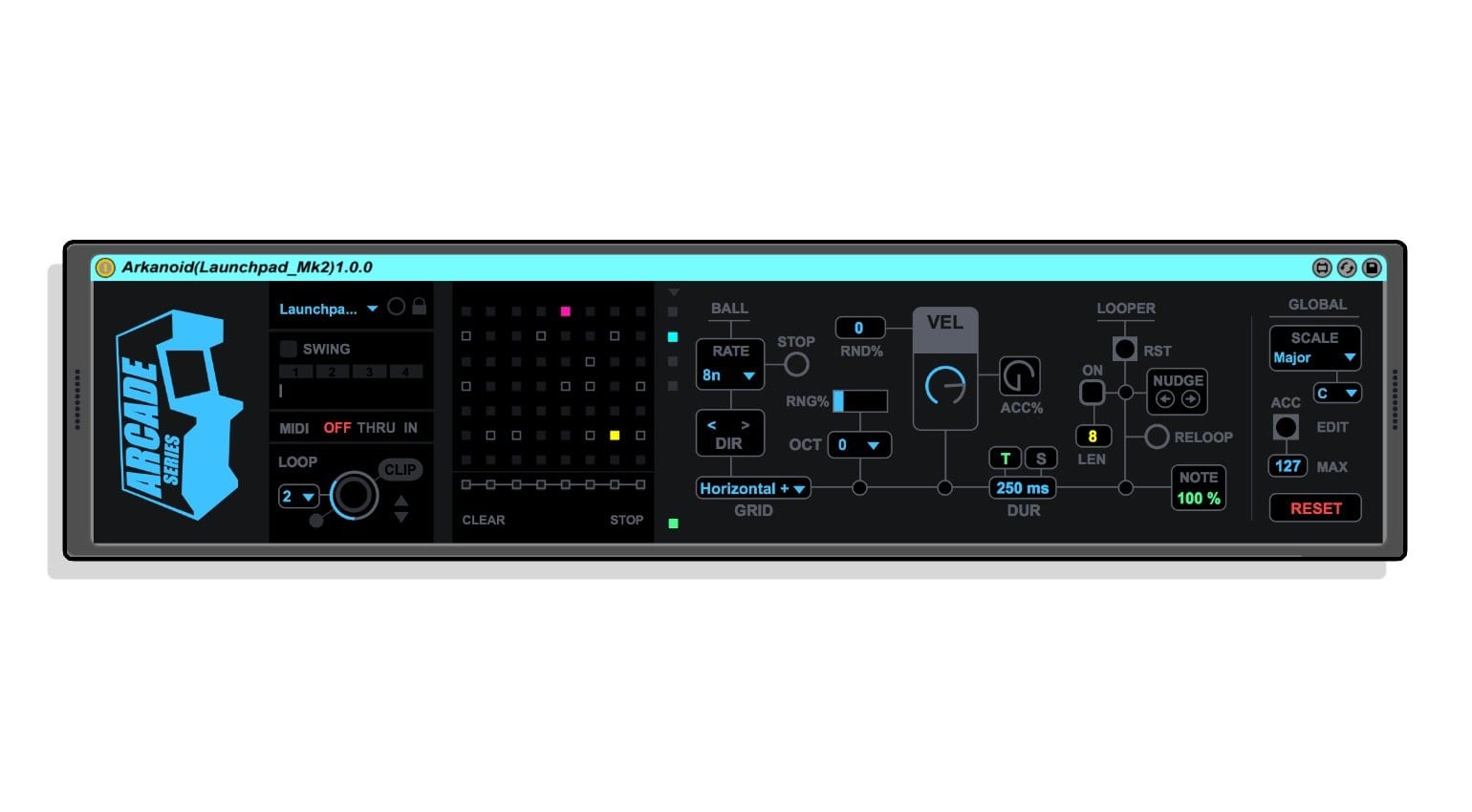 A rotating melodic sequencer modeled after the classic arcade game. Up to 4 balls can bounce off the walls in diagonal patterns. Notes are triggered when the moving balls cross the cells activated by pads or mouse clicks. Note pitch is controlled automatically via "note grid" mode, and individual notes can be accentuated.
Frogger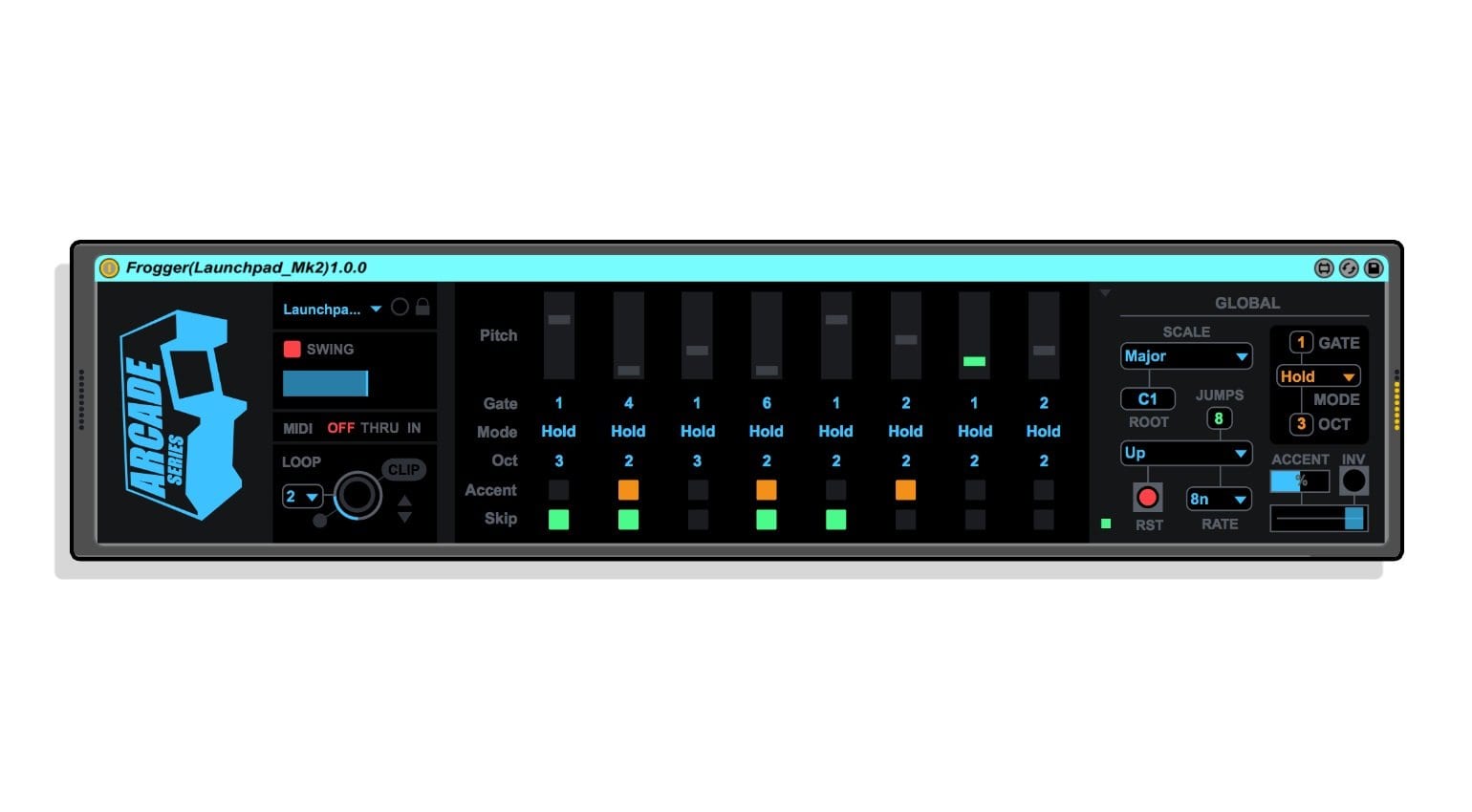 An 8-step gate sequencer where pitch and octave are set for each step. All pitch values are determined by the globally selected scale, allowing for individual octave control per step. Step controls include hold, repeate, single, and rest. The gate length parameter sets the duration of counts for each step.
Ghosts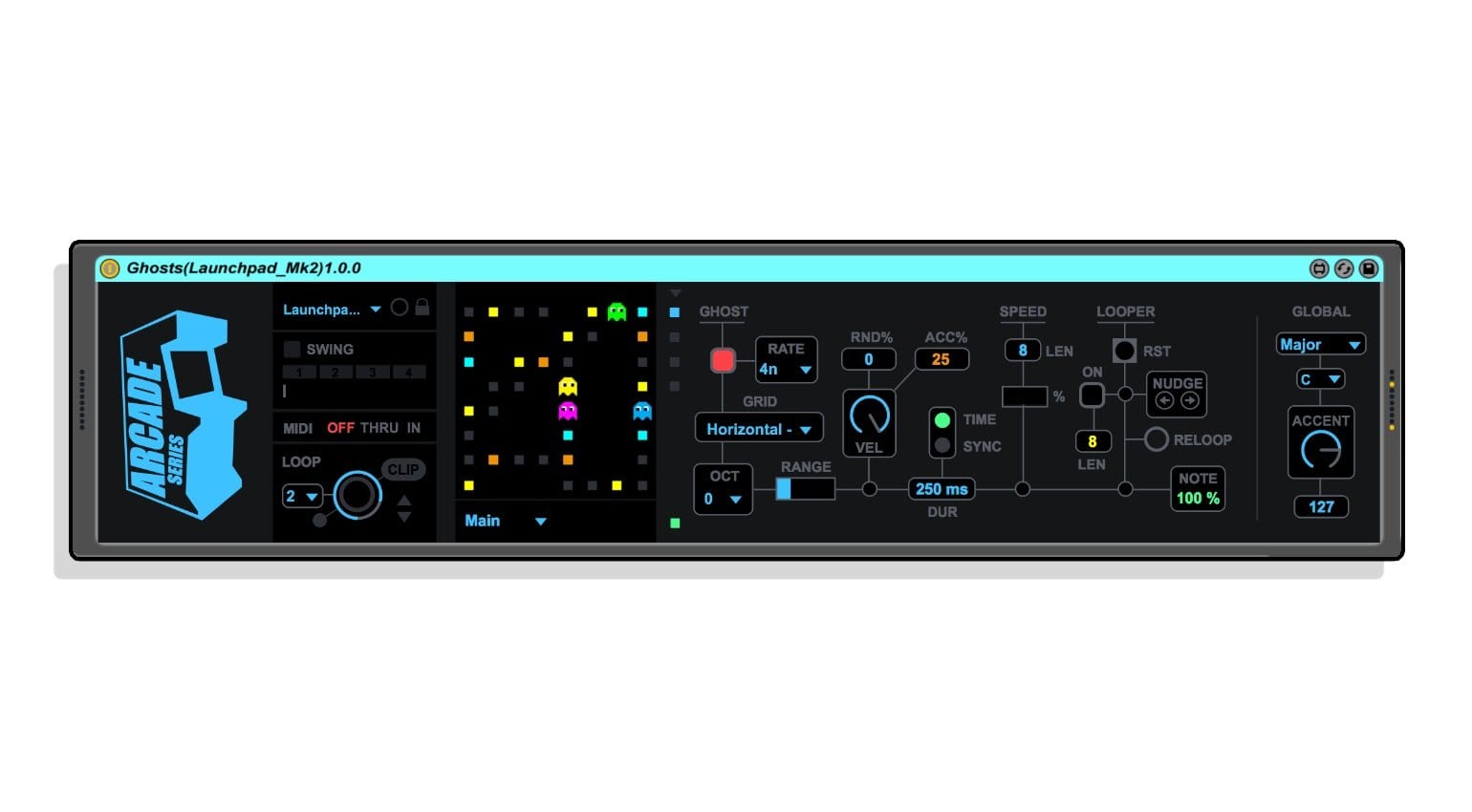 Inspired by Pac-Man, this melodic sequencer works by random looping. That is, whenever a ghost reaches a junction, it randomly decides where to go. When it lands on a yellow step, a note is triggered. When it lands on a blue step, a speed boost or reduction is applied for a specified amount of steps. Landing on an orange step accentuates the note. Up to four ghosts can run at the same time, each with their own dedicated controls.
Space Invaders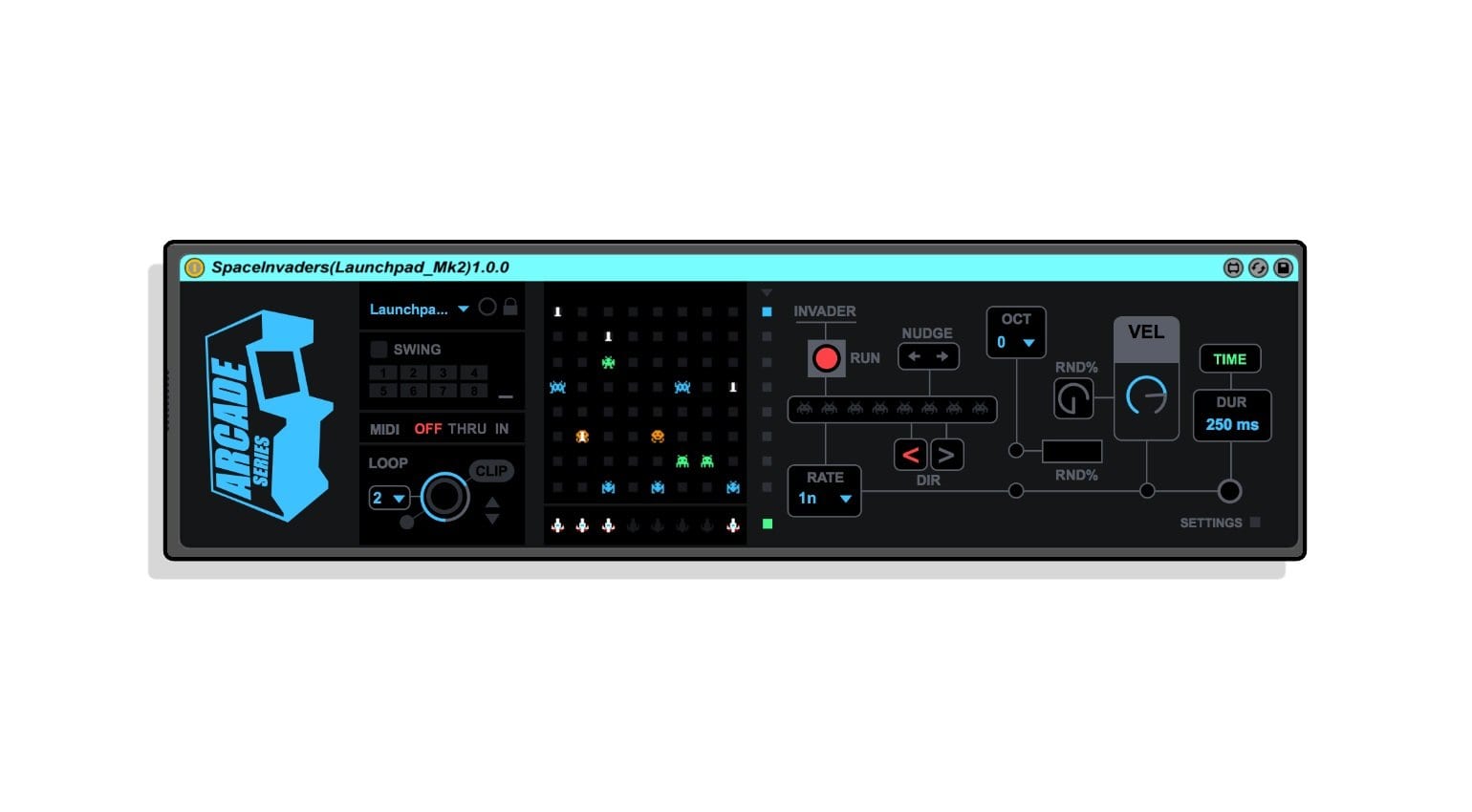 Finally, we have a rotating pulse generator designed to trigger drum machines. Patterns can be static or moving from left to right, and feature their own parameters to effect note generation. The patterns are visualised as rows of invaders, while ships fire lasers that trigger notes upon hitting invaders.
It's obvious that lots of fun can be had with the four creative sequencers, no matter if you are a fan of old-school gaming or not. If you are interested, head to Isotonik Studios' page, watch the demonstration videos, and consider spending 26 GBP on the set of sequencers!
Image Sources:
Ableton Max for Live Arkanoid: Isotonik Studios
Ableton Max for Live Frogger: Isotonik Studios
Ableton Max for Live Ghosts: Isotonik Studios
Ableton Max for Live Space Invaders: Isotonik Studios