Sennheiser MKE 200: The best mic for content creators?
In the case of videos, we have seen an enormous increase in quality and quantity over recent years. Even mobile phones can now record moving images in razor-sharp 4K resolution (and beyond). Unfortunately, the audio quality often falls by the wayside. This is exactly where the new Sennheiser MKE 200 promises a remedy. Let's take a closer look!
Content creation must be learned
Starting out as a content creator isn't cheap! First of all, you need a good camera, of course. But you soon realize how important good (and bright) light is. After these two financially significant expenses, many YouTubers unfortunately find their technical equipment to be complete. Not even close! After all, who cares about razor-sharp 4K videos if you can barely understand the content due to the miserable sound?
So far, the Rode Video Mic Pro has been one of the top recommendations when it comes to external camera microphones. The directional condenser microphone is really good and relatively compact. However, it does require a battery and does not necessarily work well with a gimbal. Sennheiser is now entering the ring.
Sennheiser MKE 200
The legendary manufacturer is celebrating its 75th anniversary . The latest development shows that Senn is keeping up with the times. The MKE 200 is a directional microphone with an integrated windshield and swing mount, designed for content creators. The compact microphone weighs just 48 grams and is ideal for cameras and smartphones, because the scope of delivery includes both 3.5 mm TRS and TRRS cables. Perfect for connecting to DSLR cameras, mirrorless cameras and mobile devices.
The MKE 200 has a capsule with a supercardioid characteristic that offers focus and precision in detail and at the same time dampens unwanted background noise. Due to its low weight, it is also compatible with camera gimbals.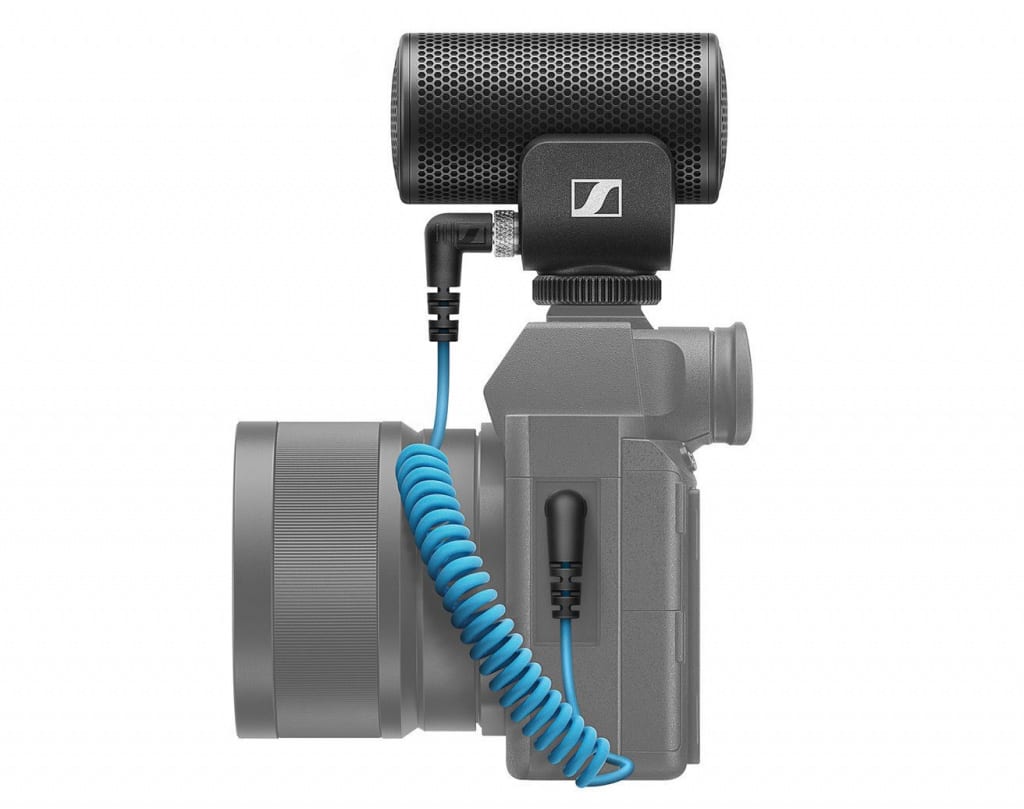 Price
The microphone not only looks tempting, but is also available for a very fair price of EUR 95. Not much of an expense considering what it can do for the audio quality in your videos!
More information
Video
Image Sources:
sennheiser-mke-200_4-e1599051837425: Sennheiser