Sell a kidney and get this vintage-style tube console handmade in the USA.
At NAMM 2020, boutique audio equipment maker Tree Audio demonstrated a 16-channel desk with the rather hefty price tag of EUR 65,000!
For the price of a small apartment or a luxury car, you get a hand-made desk with 16 channels, tube-based circuitry and space for four Series 500 rack modules. For example, here's Tree Audio's own Series 500 collection: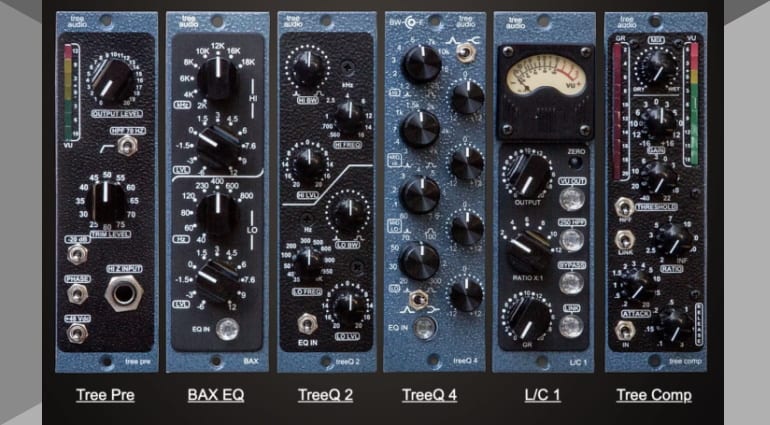 Tree Audio Roots Gen II
Back to the Roots console. The specifics include all-tube EQ and limiter on each channel and a tube-regulated power supply. The channel strips offer meter select (input, gain reduction, output), Pan, a stereo bus switch, 2x aux sends, pre/off/post switch, lo/hi EQ, a gain reduction pot (limiter), HP filter for the limiter, 60dB gain preamps, pad switch, mute/solo, and level potentiometers with oversized knobs.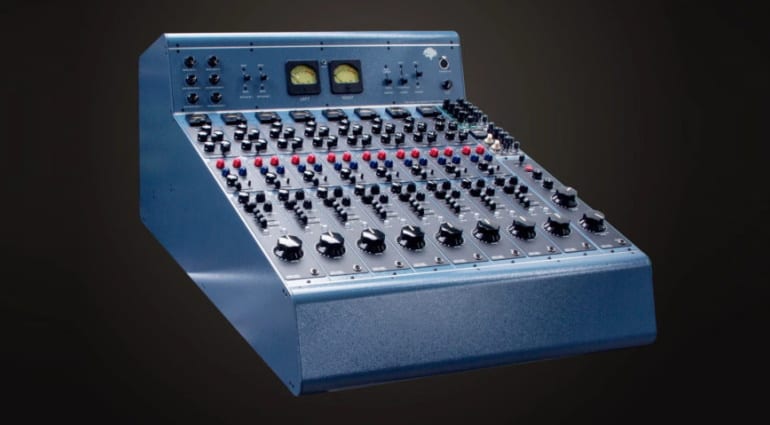 The desk itself is styled as vintage as it possibly can be, save for the apparent lack of wood. Paint it black and it will look like a Star Wars prop!
65K European?
Demanding this kind of money for a hand-built desk is not unreasonable, although I'd rather grab an SSL Origin for 50K and spend the rest on some nice outboard. Then again, if you have this kind of money to throw a desk, I imagine your thinking is probably very different from mine. And the client list on the Tree Audio website certainly has a lot of impressive names on it. Gear with this kind of price tag is aimed at an exclusive set of professionals.
More information
Definitely head over to Tree Audio's website and check out the up-close drawings of each of the console's modules to get a complete picture of what this beast can offer.
Image Sources:
tree-audio-roots-gen-2-500-series: Tree Audio
tree-audio-roots-gen-2-770: Tree Audio