Ohmforce, Game Boi, Tonebox: Free Plugins of the Week
Ohmforce has announced that eight of its legendary plugins are now free! This week's collection of the best free plugins also features a ROMpler inspired by classic video games, and a powerful EQ and saturator.
Ohmforce Plugins are now free!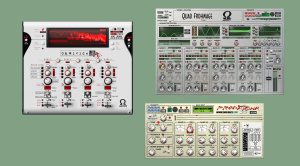 If you were producing music in the early 2000s, this one's going to send you down memory lane! French developer Ohmforce was responsible for some hugely popular plugins back in the day. Now, the company has discontinued eight of its classics and made them available for free! This includes the Ohmicide multi-band distortion and the Quad Frohmage filter bank. Other Ohmforce plugins that you can now download for free are Hematohm, Ohmygod, Mobilohm, Predatohm, and more.
The classic Ohmforce plugins are available for macOS and Windows in VST, AU, and AAX formats. However, Ohmforce no longer supports them, so you'll be on your "ohm" if you run into problems. Owners of Apple Silicon Macs are also out of luck.
NN Audio Game Boi: Sounds from Classic Video Games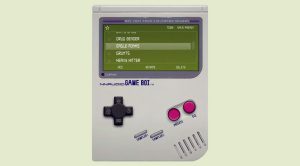 Although NN Audio Game Boi looks like, well, a Gameboy, don't expect another Chiptune synth like Soraboy. Rather than imitating the sounds of the Gameboy and N64, Game Boi is loaded with a wide selection of textures and sounds inspired by classic game soundtracks. I'm not sure if I find the name and look slightly misleading, as it sounds nothing like a Gameboy. But if you're looking for atmospheric sounds with a certain retro gaming vibe, this ROMpler could be worth a look.
Game Boi is available for macOS and Windows in VST3 and AU formats.
Salisbury Plugins Tonebox: Saturator and 3-band EQ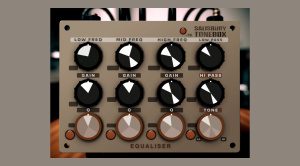 At the heart of Salisbury Plugins Tonebox is a saturator modeled after classic analog amplifiers. The developer claims that it "accurately emulates the harmonic richness" of these devices, adding a warm vintage character to your tracks. In addition, Tonebox features a 3-band equalizer with adjustable Q, as well as a pair of highpass and lowpass filters. And finally, the developer has even added a tilt EQ for quick and easy adjustments of the tonal balance. Powerful stuff!
Tonebox is available for macOS and Windows in VST3 and AU formats (the Mac version is still experimental).
Looking for more free plugins like those just released by Ohmforce? Check out our archive!
Videos about Ohmforce and other free plugins
Image Sources:
ohmforce-plugins: Ohmforce
nn-audio-game-boi: NN Audio
salisbury-plugins-tonebox: Salisbury Plugins