Neural DSP Quad Cortex CorOS 1.4.0 update adds Minivoicer and more
9 new amps, 10 new effects and more
The latest Neural DSP Quad Cortex CorOS 1.4.0 update adds Minivoicer, nine new amplifiers and a host of new effects. Making the Quad Cortex even more appealing to potential new owners and making it even more fully-fledged.
Neural DSP Quad Cortex CorOS 1.4.0
The Neural DSP Quad Cortex CorOS 1.4.0 update adds 9 new amplifiers, 10 new effects and more routing options to the already powerful floor modeller.
Nine Amps
CorOS 1.4.0 includes the new Bogna Uber Clean and Lead, these are modelled after the Bogner Überschall Rev. Blue's Clean and Lead channels. Three D-Cell Hisbert channels are based on channels 1-3 of the Diezel Herbert. Plus, the US HP Tweed TWN Bright, Bright Jumped, Normal, and Normal Jumped are all modelled on a Fender High Power Tweed Twin 5F8-A.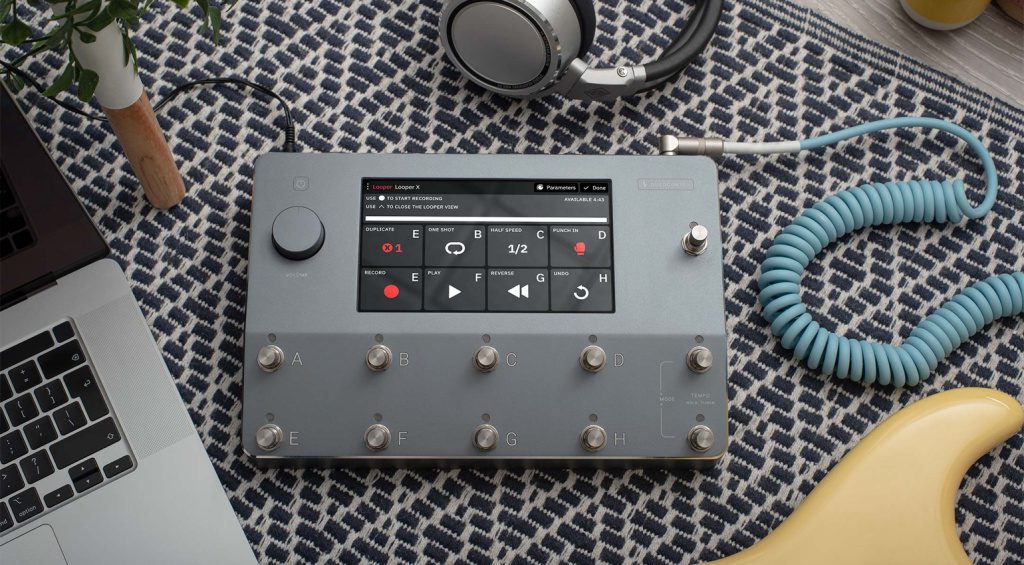 Ten Effects
It also adds three new overdrive models: Nobels ODR-1, Keeley Red Dirt, and the Vemuram Jan Ray. Plus a Dual Delay and five new compressor models, including Neural DSP's versions of the Boss CS-3 and the Universal Audio 1176. They have also managed to squeeze in emulations of the Boss DC-2W, the MXR Phase 95 and a Dunlop Cry Baby.
Minivoicer
Then there is the new Minivoicer algorithm that allows users to add two pitch-shifted voices on top of their signal. It has controls so players can control the root note and modes. Allowing the Minivoicer to add some very handy harmonising and arpeggiating options. Plus, when connected via MIDI it will also harmonise over chord changes.
Tweaked System
There have been lots of tweaks to the overall system, including Stomp Mode Bypass, Input Gate, Boot Splash Screen, Recovery Mode and Swap Scenes etc
I also like that it now allows users to change which USB ins/outs send the dry or wet signal when you are using the Quad Cortex as an audio interface. Check out the official Deep Dive video below to hear the new Neural DSP Quad Cortex* CorOS1.4.0 update in action.
More Information
Video
* This post contains affiliate links and/or widgets. When you buy a product via our affiliate partner, we receive a small commission that helps support what we do. Don't worry, you pay the same price. Thanks for your support!
Image Sources:
Neural Quad Cortex  : Neural DSP
Neural DSP Quad Cortex adds 9 new amps and looper in latest CorOS 1.3.0 update: Neural DSP