Musikmesse 2016: Antelope leak new products ahead of show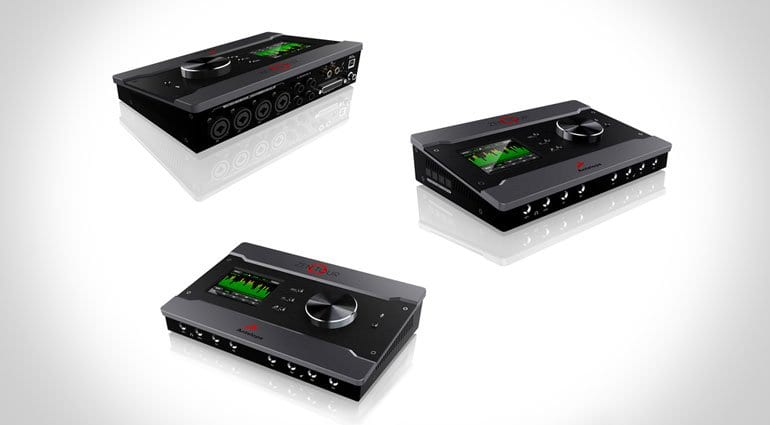 Antelope Zen Tour · Source: https://www.gearslutz.com/board/superbooth-16-berlin-musikmesse-frankfurt-am-main-2016-news-rumours-gossip-coverag/1077680-antelope-new-products-messe2016-leak-alert.html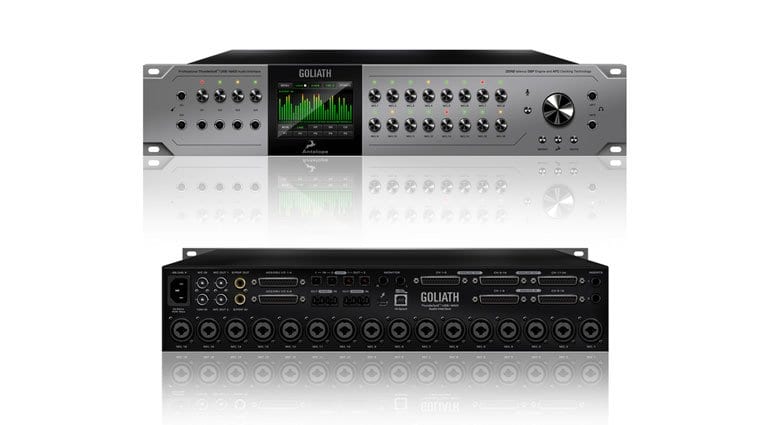 Antelope Goliath · Source: https://www.gearslutz.com/board/superbooth-16-berlin-musikmesse-frankfurt-am-main-2016-news-rumours-gossip-coverag/1077680-antelope-new-products-messe2016-leak-alert.html
Some images have emerged of three new boxes from Antelope that will be on display at next weeks Musikmesse show in Frankfurt. The feature festooned Goliath thunderbolt audio interface we'd seen before, caught hanging out on a booth at NAMM in January, but the other two are certainly new. The images appeared on the Gearslutz forum overnight and are labelled as a "Live Clock" and "Zen Tour". These products are also teased on the Antelope website as "we have secrets to share".
There's no actual product information available yet but we can make some pretty safe deductions. The Live Clock is most likely a Word Clock device in the style of their 10MX Rubidium Atomic Clock – I can see a little atomic icon on the display. The Zen Tour looks like a very attractive desktop version of the Zen Studio. It appears to have headphones outputs and guitar inputs on the front edge and 4 mic preamps plus some line inputs on the back. There's DB-25 connector for presumably another 8 in or out, S/PDIF and I'm pretty sure I can see USB and Thunderbolt ports. There are 32 lines on the LED meter display but is that ins, outs, in and out? Who can say.
For all the information we gathered on the Goliath see our NAMM article here: https://www.gearnews.com/product-leak-antelope-audio-goliath-thunderbolt-audio-interface/
No news on pricing, but for me that Zen Tour could be the audio interface I've been looking for – very interesting indeed.
More information should become available on: http://www.antelopeaudio.com/