MOD Duo – A Linux-based open-ended effect system in a pedal
This crowd funded effects unit could be the beginning of something big
MOD Duo is a Kickstarter crowdfunding project that is based around an open-ended internal Linux operating system. This 'multi' effect could be just the thing for those musicians that want endless possibilities and limitless flexibility from a stomp box. The company has reached its target and is now selling direct to the public!
Crowd Funding
Musical Operating Devices or MOD as they are known certainly think this will appeal to many and it certainly looks viable this time. The effect can be used on any instrument, not just on guitars. The company has been developing it for quite some time and already have players using them and creating unique content for the system. They even had a version out on the market back in 2013 called the MOD Quadra; the new MOD Duo is really an evolution of this earlier product.
Control
The unit has inputs and outputs on quarter-inch jacks, as well as MIDI and USB ports, so it covers most bases. The idea is that you can upload to the MOD Duo from your computer and load it with software effects. They use Linux at the heart of the system and this allows users to develop and even hack the product. They've kept it all open source and so the community is already thriving.
Community
This is the bit I really love: the open source nature of this product. It really appeals to me and I'm sure to many other musicians. It means that the product can grow over time and that we as musicians can build our own effects and ideas into the platform. I really hope that this takes off as it is a fantastic idea. You could in theory share virtual pedal boards and design the layouts as well as the actual effects themselves. That sounds ultra flexible.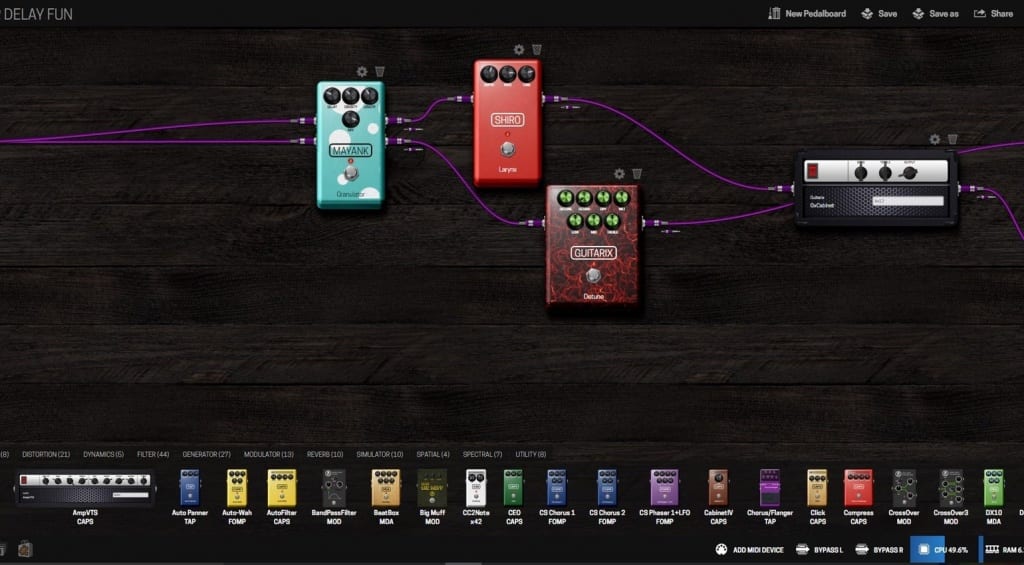 MOD Duo a Linux based open ended system with virtual effects and layouts
Hardware
The MOD Duo has several hardware chassis in development from aluminium enclosures through to transparent polycarbonate versions. The MOD Kickstarter campaign has several variations listed that they can tool up for and build once certain targets have been achieved. It looks like they are already hitting targets and so this product will hopefully grow and allow musicians to start getting really creative.
I would suggest you watch the attached video below and then go check out the links for yourselves.
RRP USD introductory price of $449 (usually $499) plus shipping
Check out the MOD Duo site for more information, as well as their Kickstarter site.
Image Sources:
MOD Duo a Linux based open ended effect: https://www.kickstarter.com/projects/modduo/mod-duo-the-limitless-multi-effects-pedal/description