Marshall reissues Guv'nor, Blues Breaker, Drivemaster and Shredmaster pedals
The worst kept secret in guitar news for the last year has now been officially released
Marshall has reissued the Guv'nor, Blues Breaker, Drivemaster and Shredmaster pedals and they look like the originals from the late '80s and early '90s. But will they sound the same as the famous pedals we all know and love?
Marshall reissues
The new Marshall Guv'nor, Blues Breaker, Drivemaster and Shredmaster pedals are all reissues of the originals. I think I bought my Guv'nor in 1989 and I still own it today. It was the first of these modern Marshall black box pedals and is a medium drive gain with a distinctive Marshall-voicing. It also had a built-in effect loop via an insert-style cable input.
The Guv'nor
Originally, built in the UK and named after Jim Marshall the owner of Marshall amps it was a great drive pedal. Production was later moved to Korea before it was phased out and discontinued.
1990s
Later in the '90s the Blues Breaker, Drivemaster and Shredmaster pedals arrived. The low-gain Blues Breaker, a mid-gain (almost a Guv'nor) Drivemaster and heavier-gain Shredmaster (though not by today's standards) were all popular for many years. Again, I still own my original Shredmaster and it is a good drive pedal.
Modern Recreations
These modern recreations have been leaked all over the internet on social media, forums, blogs and also YouTube, so they aren't really a huge surprise to anyone that follows guitar news. I have seen reports from owners of the new reissues that have taken them apart and they look like good clones of the original circuits.
2023
In 2023 they are retailing for €179 *each, which is pretty good. I think I paid £79 for my Guv'nor in 1989 and so adjusting for inflation, these are a good buy still.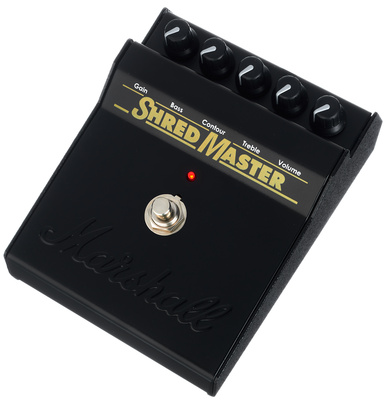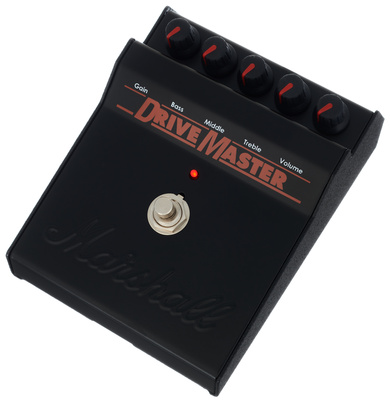 More Information
Videos
* This post contains affiliate links and/or widgets. When you buy a product via our affiliate partner, we receive a small commission that helps support what we do. Don't worry, you pay the same price. Thanks for your support!
Image Sources:
Marshall reissues : Marshall
They're back!: Marshall