Marshall Headphones: new MOTIF A.N.C. & Minor III Bluetooth Earphones
Approximate reading time: 3 Minutes
If you're looking for a new pair of Bluetooth earphones, then the new MOTIF A.N.C. and Minor III from Marshall Headphones should be of interest! You'll find impressive specifications and even active noise cancellation. Is the Marshall brand powerful enough to lure you into a purchase though? Let's take a look at what these new Marshall wireless earphones have to offer.
Marshall Headphones
If you're of a certain age, then Marshall means big amplifiers with enough volume to wake up the dead! However, in the 21st century, brands have come to embody more than they ever used to.
Marshall recognised that the number of people needing 100W guitar stacks perhaps isn't as great as it used to be. But they still have one of the strongest brand names and logos in the world; a brand name that's inexorably linked with youth, rebellion and music.
So if you're of a marketing mindset, it made perfect sense that the brand branched out into Bluetooth speakers, headphones and earphones. Let's take a look at the two new wireless, Bluetooth, earphones "Marshall Headphones" has just added to its range.
Marshall Minor III
The Marshall Minor III are relatively straightforward, wireless Bluetooth earphones. You can charge the earbuds from their smart Marshall-branded carry case, which you charge via USB-C connection. Each charge should last you around 5 hours, and you can recharge them up to four times from the case. That means in practice you should get up to 25 hours' listening time without ever needing to find a power socket – nice!
Another smart feature you'll appreciate is the touch-sensitive controls offered on the Minor III. You can use either earbud to control your music and phone calls as each earbud offers the same controls and in-built microphone. Removing and inserting an earbud also initiates the auto-pause and play feature. IPX4 water resistance and an impressive 20Hz0-20kHz frequency response round off a nicely featured pair of wireless earbuds.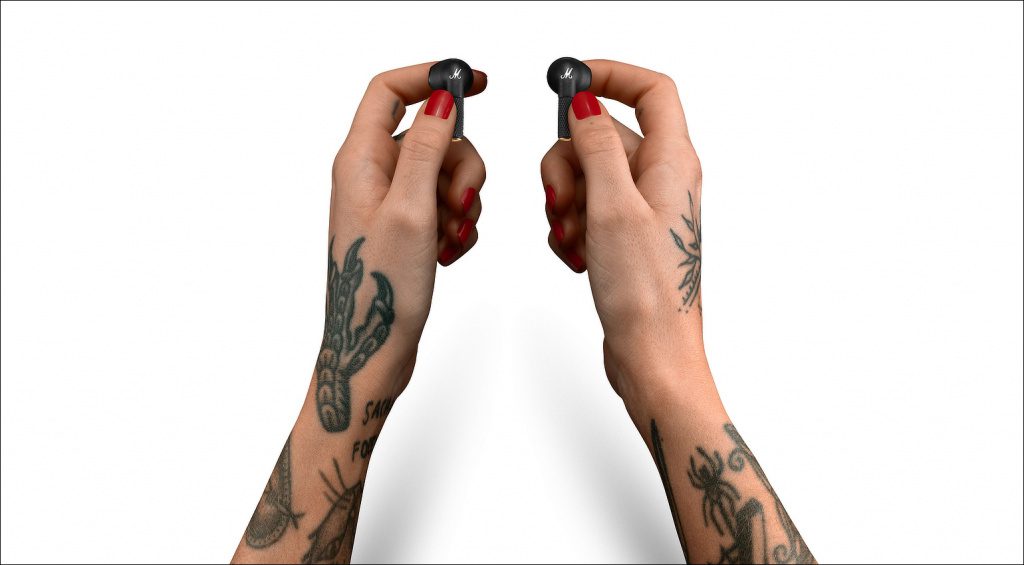 Marshall MOTIF A.N.C.
Taking a look at the MOTIF A.N.C. you'll find many of the same features as the Minor III such as touch-sensitive controls, in-built microphones etc. However, if you find yourself regularly commuting in noisy environments, then the MOTIF A.N.C. may be the better option. That's because the MOTIF A.N.C.  adds Active Noise Cancellation, a clever way of eliminating the loud ambient background noise you encounter in your day to day life.
You won't need to find a USB connection to charge the carry case; you can charge that wirelessly. If you enjoy active or outdoor pursuits, then you'll also like the improved IPX rating of the MOTIF A.N.C. You can enjoy IPX4 rating for the carry case and IPX5 for the earbuds themselves.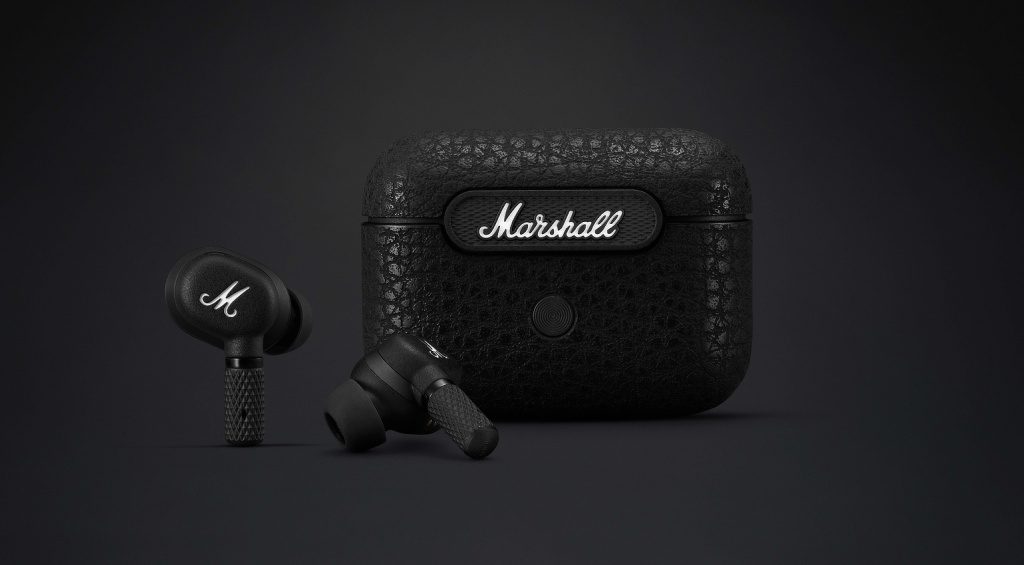 Good Value or Clever Branding?
Undoubtedly, you'll find that both the Minor III and MOTIF A.N.C. are pitched as premium lifestyle products. If the earphones deliver on their promised performance, however, then I'd say they're priced fairly and in line with competitors such as Shure's Aonic 215 earphones. I suspect your purchasing decision will be borne out of connectivity, features and ultimately, brand loyalty.
More Information on Marshall Headphones Minor III and MOTIF A.N.C.
Price – £119.99 (Minor III), £169.99 (MOTIF A.N.C.)