Roland releases its first earphones: the new V-MODA Hexamove
Did you know that apart from making cool synths, Roland owns a headphone company as well? The new V-MODA Hexamove marks the first earphones from the brand. Does style come with substance? Let's find out.
V-MODA and Roland
If you're surprised that Roland is now making earphones, let me aid with a little clarity on the subject. You might remember a few years back that Roland teamed up with V-MODA to create special edition AIRA and 808 themed headphones.
Well, clearly that relationship impressed Roland so much, the company did a "Victor Kiam" (google that one younger readers) and bought the company! So, whilst these new earphones don't bear the Roland brand, they are indeed a Roland product.
Got that? OK. So let's see what all the fuss is about then, shall we?
V-MODA Hexamove
There are two different models of Hexamove: the Hexamove Pro and the Hexamove Lite. Both ranges offer Bluetooth 5.0 and Qualcomm Apt-X support for HD wireless listening.
Hexamove Lite
In all honesty, it's difficult for me to write anything of note about the Hexamove Lite (especially without hearing a pair). They seem to be very generic Bluetooth wireless earphones, with a designer price tag to match the designer style. There's little, other than the unique aesthetic, to make these earphones stand out in a very crowded marketplace.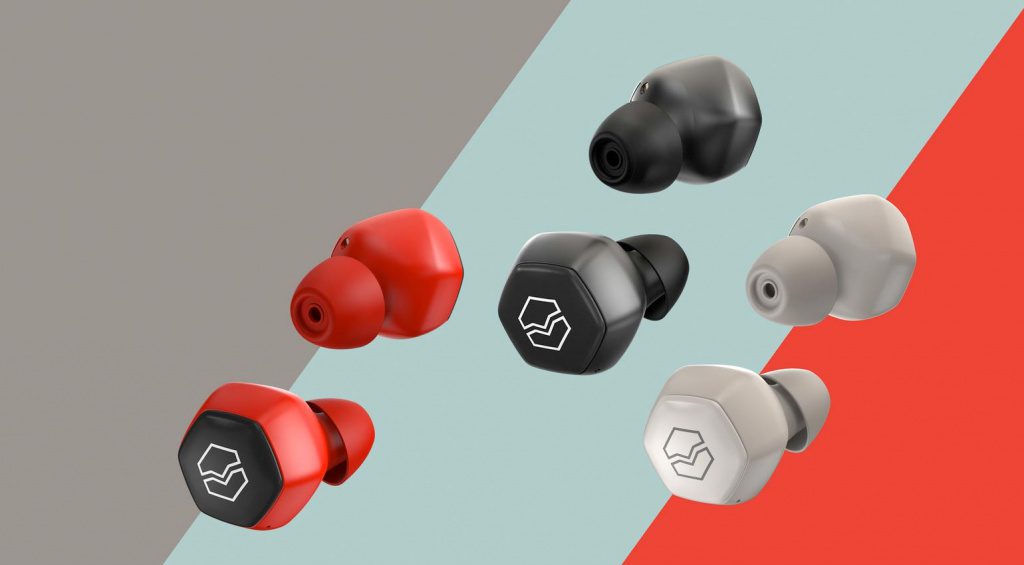 Hexamove Pro
The Hexamove Pro, on the other hand, offer a much more inspired design and feature set. If you look at the Hexamove Pro on the website, you might initially think there are five different versions to buy. However, the Hexamove Pro come as a complete, customisable earphone design.
An included set of fittings enables you to configure your Hexamove Pro as regular earbuds, buds with short fins, over-ear buds, or buds with an integrated neck loop. You can also customise the look of your Pro buds with the included replaceable decorative shields.
Additionally, you can customise your listening experience with the user EQ included in the V-MODA app. Customisation, then, seems to be the big advantage with the Hexamove Pro.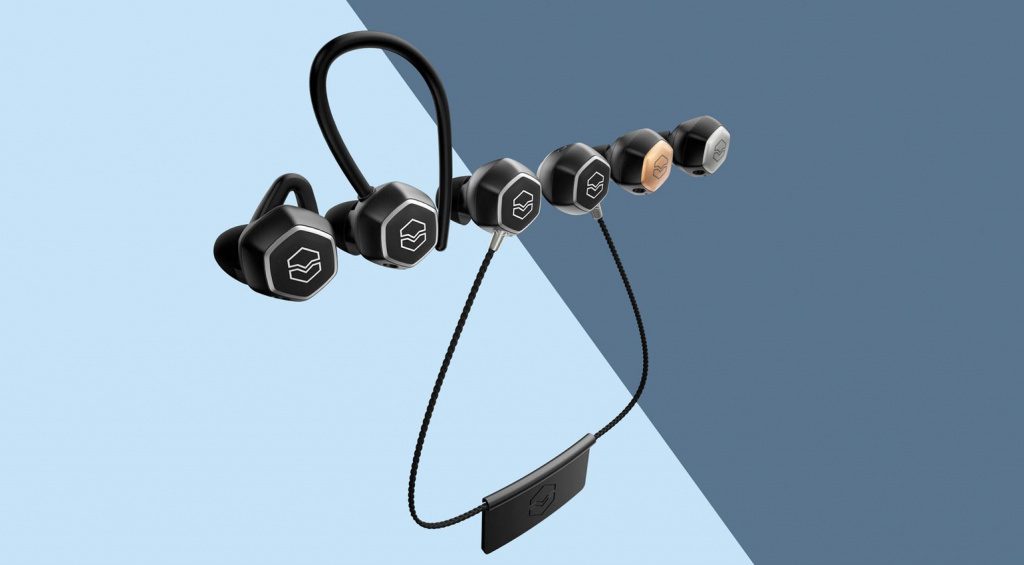 Strong Competition
The V-MODA Hexamove range is going into battle against stiff competition, especially considering their cost. For example, price-wise, they go head-on with Marshall's new Earphone offerings.
Will these be the right earphones for you? That depends. If you value customisation and personalisation highly, then the Hexamove Pro may just have what it takes to stand out from the pack.
RRP – USD 129.99 – USD 169.99
More Information on V-MODA Hexamove Earphones
Image Sources:
v-moda-hexamove-lite: V-MODA
v-moda_hexamove-pro: V-MODA