RME - News and Rumours
You want all the latest news, rumours and everything else there's to know about RME? We're happy to oblige: On this page you'll find everything at a glance – and it's always up to date!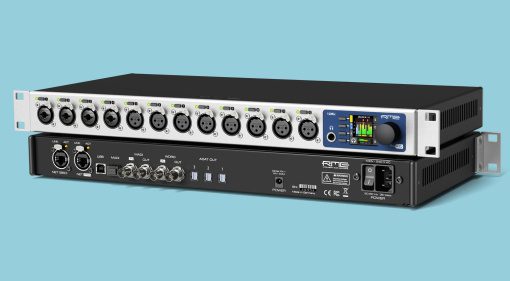 03 Jun
·
RME 12Mic-D is a Dante-enabled rework of the German manufacturer's digitally controlled 12-channel mic preamp and converter.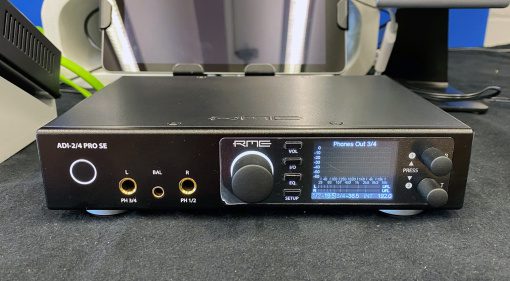 12 May
·
RME ADI-2/4 PRO SE DAC and interface is already looking like it makes a sound and is bound to hit the market soon.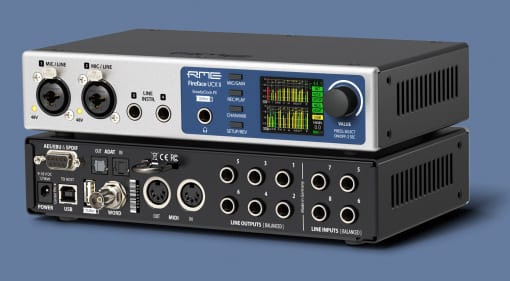 01 Jun 2021
·
RME has announced the Fireface UCX II. The audio interface comes with significant improvements, like SteadyClock FS, more DC-coupled outputs and direct-to-USB recording.
13 Nov 2019
·
RME has announced the Babyface Pro FS portable audio interface. It looks almost the same as the previous generation, but comes with updated specs and some other improvements. What's new?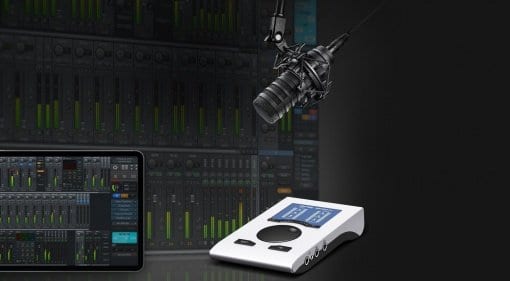 07 Jun 2019
·
If podcasting is your thing, RME has a new offer for you. The RME Babyface Pro Podcasting Bundle includes an audio interface, an Audio-Technica BP40 microphone, accessories, and even an online course.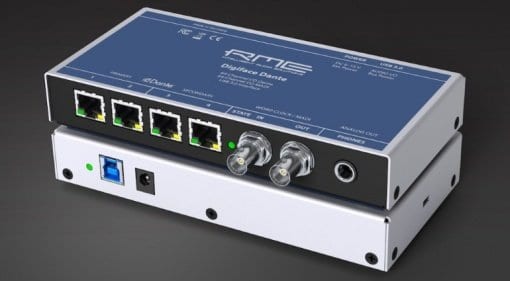 09 Apr 2018
·
RME is furthering its audio networking catalog with the impending launch of Digiface Dante and Digiface AVB. Both are USB 3.0 mobile audio networking interfaces that offer different things.
10 Dec 2017
·
RME have tweeted about a new product due to be announced on 14 December - could it be a new product using AVB technbology, as hinted at IES 2017? Or is this something completely new?
12 Jan 2017
·
RME are teasing us with the goods, ahead of next weeks NAMM show. They will be presenting their new Fireface UFX II with 60 channels connected via USB2.
04 Sep 2016
·
RME's '20th Anniversary' interface, the Fireface UFX+, might be available very soon, as indicated by this latest TotalMix FX update.
20 Aug 2016
·
This update for the UFX is RME's latest addition to its venerable Fireface line of interfaces for Mac and PC, and has lots of new features as well as a new price tag...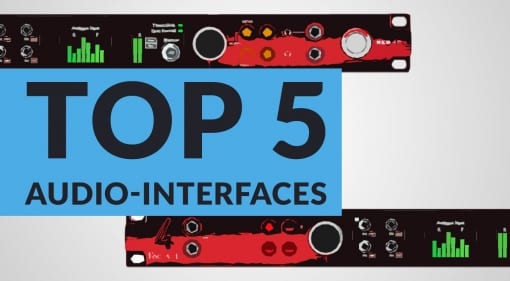 25 May 2016
·
Choosing the best audio interface can be a really difficult decision. Here's our selection of the Top 5 Audio Interfaces out this year, that we recommend.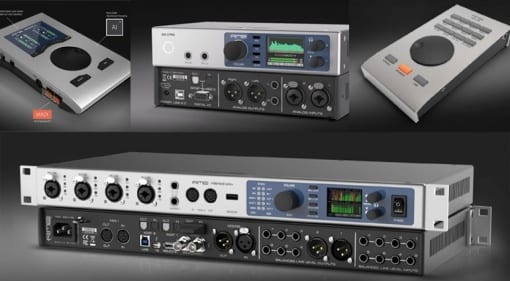 07 Apr 2016
·
There's MADI, UFX, Thunderbolt, USB 3.0, converters and control - to celebrate their 20th anniversary RME announce 4 impressive new boxes.