Kernom MOHO Magmatic Fuzz Station
Announced at NAMM and due July 2023
The Kernom MOHO has been announced at NAMM and is coming in July this year. Billed as an augmented analogue fuzz pedal. That follows on from their Ridge Overdrive pedal technology.
Kernom MOHO
Announced at NAMM 2023 the forthcoming Kernom MOHO looks very interesting. If it is anything like their Ridge Overdrive pedal then it could be huge.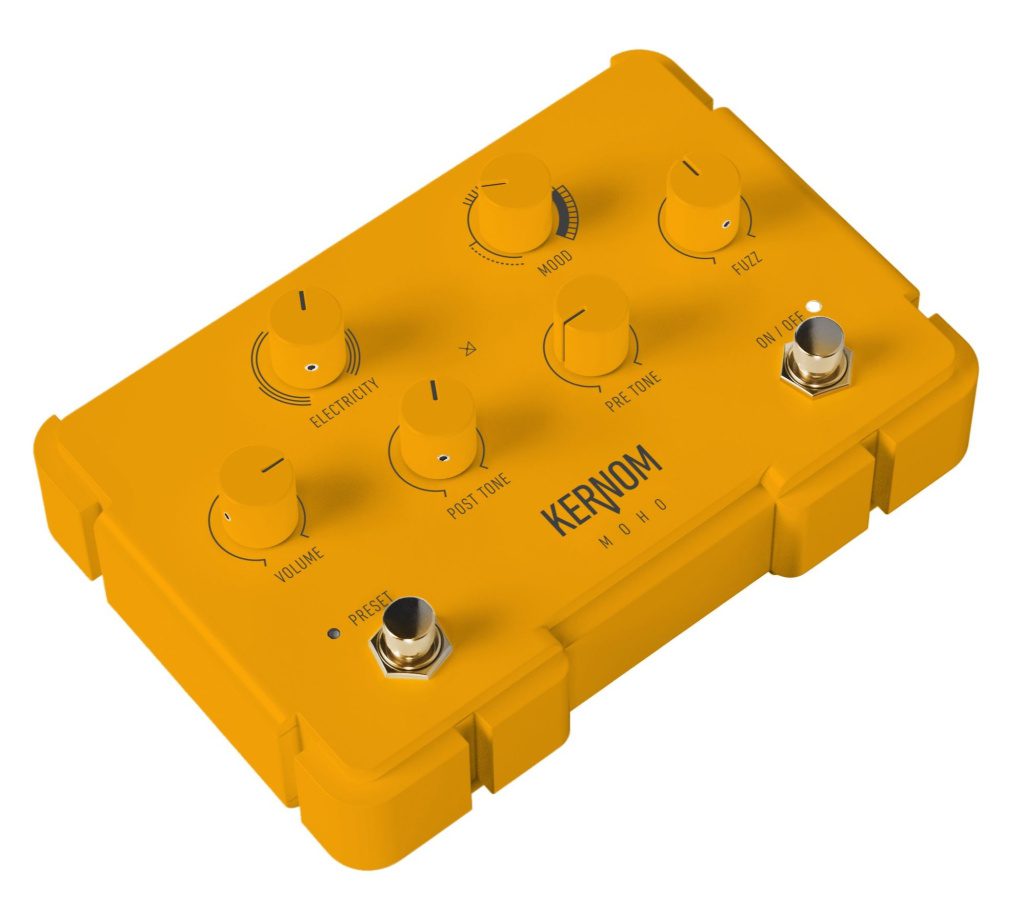 MOOD
Kernom's MOOD knob controls the behaviour of the transistors in the analogue circuit and provides users with unlimited sound personalities.
Magmatic Fuzz Station
MOHO also comes with an ELECTRICITY knob that allows it to add a new layer of control to every MOOD setting, plus the ability to explore the impact of adding octaves or even ring modulation to the tone.
Then PRE and POST TONE knobs add loads of tone-shaping possibilities, allowing users to sculpt the fuzz tones. The MOHO includes 1 internal preset and 128 editable MIDI presets as well.
Certainly, one to check out this summer and I can't wait to hear some decent demos of this new augmented analogue fuzz. Register your interest from the link below.
MSRP – EUR 349
More Information